QuickBooks Connect San Jose is the event for accounting professionals, small business owners, and developers. Since 2014 QuickBooks Connect has offered business owners and accounting professionals the opportunity to learn from engaging speakers and discover new apps, technology and methods that will help elevate their practice and their business.
Whether you're a business advisor, accountant or bookkeeper, it's an opportunity to connect with your peers, and learn from industry experts who will empower you to embrace the latest tech trends and solutions designed to help you and your clients thrive.
Featured speakers at QuickBooks Connect, San Jose 2019
Alongside a jam-packed agenda of sessions run by experts in your field, QuickBooks Connect 2019 has an inspiring line-up of featured speakers and disruptors who are using their talent and technology to create a better future.
Previous years have seen Mindy Kaling, Michael Phelps and Tyra Banks take to the stage to share their journeys. 2019's line-up is no less stellar and includes:
The full QuickBooks Connect Agenda includes sessions from over 50 speakers and panellists over three days.
To help you to get the most out of QuickBooks Connect, we've put together our favourite 6 not to be missed QuickBooks Connect sessions.
1 - Evaluating the Health of Your Client's Business with Geni Whitehouse
November 6, 1:00 - 2:00pm
Track: Advisory
If you're an accounting professional offering advisory services to small business clients, you don't want to miss this session.
The breakout session is run by Geni Whitehouse, the founder of Even a Nerd Can Be Heard. Geni specialises in education for business advisors, accountants and bookkeepers. She's also the author of "How to make a boring subject interesting: 52 ways even a nerd can be heard."
In this presentation, Geni will take you through how to diagnose the financial health of a business, including identifying common symptoms of a struggling small business, and the steps you can take to help 'heal' them.
The session will cover ratios and indicators and how to decide where to focus to achieve financial objectives.
2 - Building a Modern, Agile and Sustainable Firm with Darren Root
November 7, 3:00 - 4:00pm
Track: Business Growth
This will be a great session for accountants and bookkeepers who also manage the marketing initiatives for accounting firms.
You'll learn how to market for the right clients, and then effectively manage them through your CRM to sell them the right products.
Led by Darren Root, co-founder and CEO at Rootworks, a performance platform for accountants who are seeking strategic guidance, training, and creative ideas and tools to accelerate business growth.
3 - How Advisory Changes Your Firm, Your Clients and Your Team with Jason Blumer
November 6, 1:00 - 2:00pm or 4:00 - 5:00pm
Track: Advisory
Jason Blumer is the founder of Thriveal, a community to help CPA firm owners learn and grow through coaching services, webinars, firm consulting and live events.
He's also the CEO of Blumer & Associates, CPAs, which serves as an advisory firm for design, marketing and agency creative services niches.
In this session, Jason will take you through what is required of leaders that want to transform their traditional firm into an advisory focussed firm.
So, if you're an accounting professional interested in offering advisory services to small business clients, this is a great session for you.
4 & 5 - Client Advisory Service Opportunity Discovery Workshop with Marty French
November 8, Part 1 at 10:00 - 11:45am, Part 2 at 1:00 - 2:45pm
Track: Business Growth
Marty French, Accountant Strategy & Business Development Coach for Intuit has been helping businesses use technology to improve their processes and make more money for 30 years.
Her focus is on helping accountants become the great consultants their small and mid-size business clients want and need.
Marty runs this two-part workshop in which you and one other key firm leader will use your own firm's data and industry best practice ideas to uncover the right business model for building a modern Client Advisory Service practice at your firm.
These sessions will be especially useful if you're an accountant in a decision making role, and responsible for growth and profitability at your firm.
6 - Value Pricing Power Panel: Understanding the Art, Science and Implementation with Ron Baker, Debra Kilsheimer, Nayo Carter-Gray, and Mark Wickersham
November 6, 4:00 - 5:00pm
Track: Business Growth
With subscription companies now growing 5x faster than US retail sales, there is no better time to learn about the different business models you can adopt with value pricing, including how to charge clients using a subscription model.
In this session, the panellists will share their key tips and strategies to implement and drive predictive revenue with value pricing.
The panel of experts consists of:
Ron Baker – co-founder of VeraSage Institute, a leading think-tank dedicated to educating professionals internationally. He's also the author of seven best-selling books, including Pricing on Purpose and Implementing Value Pricing.
Debra Kilsheimer – an Insightful Accountant Top 100 ProAdvisor for the past three years, and owner of Behind the Scenes Financial Services.
Nayo Carter-Gray – founder of 1st Step Accounting LLC, a virtual accounting practice that allows her to travel and help small business owners all across the US manage their financial systems.
Mark Wickersham – one of the most sought after profit improvement experts in the accounting community.
BONUS Session
Advanced Reporting for Professional Services Clients – A deep dive into using Fathom with Erin Walsh Dyer
November 6, 2:30 - 3:30pm
Track: Tech Training
This is a great session for accounting professionals who service mid-market clients, and want to better understand the unique reporting needs of growing mid-market professional service clients.
The session is run by Erin Walsh Dyer, who is a co-founder of 'The Bookkeepers Friend', which was named a top 20 QuickBooks Firm of the Future by Intuit. As a national trainer for Intuit, Erin educates accounting professionals for QuickBooks Accounting University.
In this session, Erin will look at the reporting needs and requirements at multiple levels within an organisation, with a deep dive into using Fathom which natively integrates with QuickBooks Online Advanced for easy access to smarter reporting and deeper insights.
Whether you plan to attend for just one day or all three, QuickBooks Connect San Jose is an unmissable event for business advisors, accountants and bookkeepers who want to accelerate the success of their career and their business.
By engaging in these breakout sessions you'll gain knowledge, skills and insights that you can apply to your firm straight away.
Fathom will be attending QuickBooks Connect, San Jose 2019 as a Gold Sponsor.
Drop by our stand to speak to a Product Specialist about Fathom's latest feature updates, and ask us how we can support your journey toward providing leading business advisory services to your clients.
You can get tickets for QuickBooks Connect, San Jose 2019, here.
---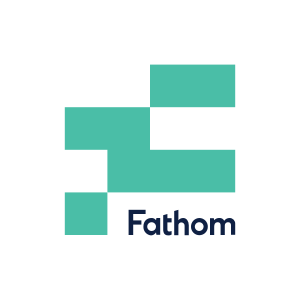 Written by Fathom
Fathom is a cloud-based financial intelligence and management reporting app trusted by more than 50,000 companies worldwide.