Accountech Live Melbourne is on again in 2019 with their biggest and best lineup yet.
Hosted at the Melbourne Convention and Exhibition Centre on 12 and 13 November, Accountech Live is a free event that features more than eighty speakers from companies including accounting platform heavyweights Intuit QuickBooks, and leading accounting add-ons including Fathom, Receipt Bank, BGL and NowInfinity.
Accountech Live gives Accountants, Bookkeepers and Business Advisors the opportunity to stay up to date with leading software solutions.
The event will see more than seventy ecosystem apps, cloud integrators, financial funding services, marketing services, training and education providers, showcasing their products over the two days.
5 sessions to attend at Accountech Live 2019
To help you get the most out of the two days, we've put together our six recommended sessions not to miss at Accountech Melbourne.
Table Talks by Intuit QuickBooks
Table 6: Cracking Down on Unbillable Time with

Heather Smith

, Hype Girl for Accounting Apps, Anise Consulting




November 12 & 13, 10:45am & 2:15pm
Billing based on time worked is hard enough, so how do you minimise the amount of unbillable time you spend delivering value for clients?

This Table Talk is run by Heather Smith Ambassador for Innovation at Chartered Accountants Australia and New Zealand.
Heather is the host of Cloud Stories podcast which aims to educate listeners, both business advisors and small businesses on how they can thrive in a quickly changing cloud accounting landscape. Among many other things, Heather's also the author of nine accounting books, including the series Xero for Dummies. If you're ever in Brisbane, make sure you attend her monthly Cloud Accountants and Advisors meetup at River City Labs.
How to Unlock The True Value of Advisory
Aris Liacopoulos, Partner Relations Territory Manager – Victoria, MYOB


November 12, 09:30am
Aris will discuss his interpretation of business advisory and provide you with insights into what business advisory services clients want and how you can value it.
You'll walk away from this session with information on how to sell and deliver advisory services to clients of all sizes, and how you can train juniors in your office so that they can provide clients with valuable advisory services.
Inside the Tech Stack of a Cloud-Focused, Multi-Discipline Firm
Ryan Kagan, Director at The Blue Rock


November 13, 09:30am
Hear from Ryan Kagan, Director at The Blue Rock on how they provide a range of services to clients, including business technology consulting, business intelligence, and accounting and bookkeeping all under one roof.
Ryan will share insights into how The Blue Rock uses the latest tech with existing systems and how they get the most out of Microsoft's cloud suite to provide outstanding customer service and a great experience.
Beyond Apps: How to Set Yourself Apart From The Competition
Luis Sanchez, General Manager at Receipt Bank, and Samuel Burmeister, Bas Agent & Software Trainer, Tall Books
November 12, 03:30pm
With everybody having access to the same apps it may seem harder than ever to differentiate your firm from competitors', but that's far from the case.
Luis and Samuel will discuss how the direction and success of a firm is based on how a firm develops and executes on strategy and not the apps that it uses.
Understand why it's more important to be different than it is to be better and find out how to incorporate apps into your firm's value proposition.
What Will Accounting Look Like in 2029?
Rebecca Laut, Senior Manager at PwC, and Simone Macks, Co-Founder at InvestFast November 12, 04:10pm
John McCarthy, an American computer scientist is credited with coining the term, 'Artificial Intelligence' when he organised the Dartmouth Conference in 1956. Since then AI has been implemented into companies and products with different degrees of usefulness and success.
Rebecca and Simone will discuss what they believe accounting could look like in the next 10 years. They'll also discuss the impact of e-invoicing and open banking feeds on the quality of source documents and look at why accounting technologies are being built and improved at an increasing rate.
Attending Accountech Live Melbourne 2019 will give you access to some of the best minds in the accounting industry today.
Speakers will provide solutions to common problems and answer your biggest questions so that you can take findings back to your firm to implement.
Beyond the sessions and industry leading vendors, Accountech Live offers the opportunity to network with peers from the accounting, bookkeeping and business advisory industries.
We'll be attending, come and say hello! You will find Fathom on Stand : E16.
---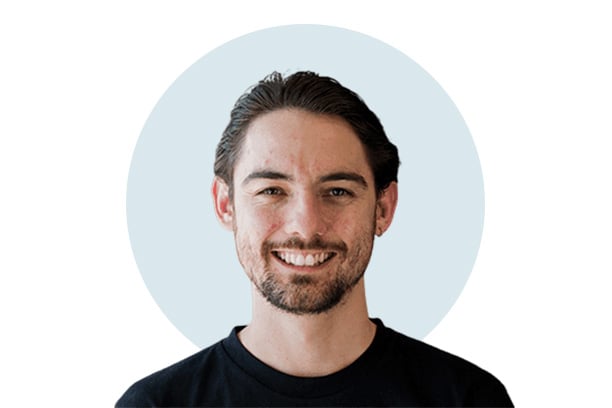 Written by Chris Giovine
Chris holds a Bachelor of Business and has 7+ years of experience in marketing, spanning across both large public companies and small privately owned companies. Chris has worked across a number of industries including Accounting Technology, Health Technology and Private Health Insurance and is Fathom's Digital Marketing Manager.