In January 2020 we soft launched Advisable, a platform where leading accountants share their experiences on designing and delivering advisory services.
As well as hearing how they do that, we've also been asking them about the future of accounting and bookkeeping, and what they think will happen in the next few years.
Read: Fathom's 2020 year in review
The pandemic hasn't changed the sort of problems the industry is facing, it's merely brought them to the fore. Here then, are some of the best future insights around technology, automation and the shape of things to come.
"COVID's been an amazing test of trust"
Shaye Thayer, Director of Sales ANZ – Mindbridge Ai

_______
"I see a lot of hope for accountants and the industry"
Sharon Francisco, Bookkeeper and Sales Coach
_______
"We are starting to leverage technology to work as an agile workforce"
Nattika Munro, Digital Advisory Manager, BDO Australia
______
"Education and training need to change, if the next generation of accountants are going to thrive"
Eli and Wyndi Tagi, Co-Founders, WE Accounting
______
"In the future I'd like to see a far more flexible workforce and a far more flexible engagement with our clients"
Robert McDowall, Director, Arabon Accountants
______
"In the future, accounting is going to become more and more automated"
Emily Deakin, Cloud Accountant Specialist, UHY East
So there you have it. If you'd like to tell us what you think the future holds for accounting as an industry, leave a comment below or get in touch on our social channels and let's start talking. In the meantime, we wish you all the best for 2021.
---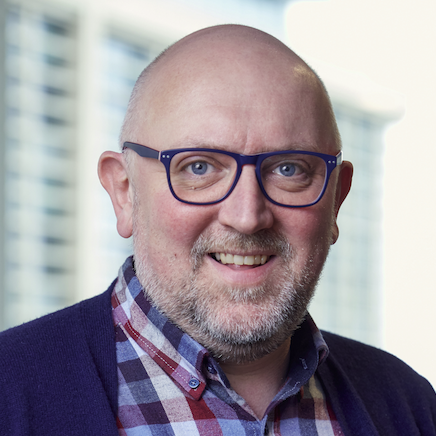 Written by Andrew Webb
Andrew is Fathom's Content Strategist based in the UK. He has a background in journalism and has worked for companies like the BBC and HuffPost, as well as start ups in education and technology. Andrew has also published 5 food books and makes a great pie.