Over the past six months, we interviewed dozens of UK accounting firms including familiar names Kreston Reeves, MHA Carpenter Box, Purpose, MAP and Women Who Count.
We wanted to understand what the biggest challenges accounting firms encounter when seeking to deliver business advisory services to their business clients. And we also wanted to uncover how Fathom could support firms in delivering better outcomes for small business.
These interviews yielded a number of insights and it soon became clear that accounting firms face a variety of challenges when it comes to effectively delivering advisory services.
We also knew that Xero found business advisory services to be rated as the top service for firm revenue growth.
And we knew that in 2018, average advisory service revenue per firm was less than £125,000 and more than £380,000 for what Xero deemed as "pacesetting" firms.
What we didn't know was how we could help close the gap between the average firm and those recognised as pacesetting firms.
Our research indicated that some accounting firms are having trouble pricing business advisory services, others are struggling to educate their staff on business advisory process, and others are finding it hard to manage the transition to providing business advisory services at scale.
So we asked them, what can we do to help?
We'll be the first to admit that we don't have all of the answers to the above questions, but the good news is we know accountants and subject matter experts who do.
So we created Advisable.
What is Advisable?
Advisable is a business advisory community built by Fathom to help firms overcome their biggest growth barriers and pain points in relation to business advisory.
Advisable has been designed as an educational initiative with content curated and presented by experts. Our aim is to motivate, challenge and support the growth of business advisors.
Where is the event being held?
Advisable's first event, Advisors' Assembly will be held the day before Xerocon on Tuesday the 12th of November, in London at The Crystal.
Advisors' Assembly will feature a world class business advisory panel and subject matter experts.
Sessions include;
How to Confidently Sell Business Advisory Services.
Pricing Strategy For Repeatable Business Advisory Services.
Roadmap to Offering Repeatable Advisory Services.
How Accountants Can Show the Value of Business Advisory Services to Clients.
How to Go From a Compliance Led Firm to an Advisory Led Firm.
Sessions and speakers at Advisors' Assembly
How to Confidently Sell Business Advisory Services
Rob Brown – Founder of the BD ACADEMY, featured TEDx speaker, bestselling author of Build Your Reputation, and host of the popular Accounting Influencers podcast.
Pricing Strategy For Repeatable Business Advisory Services
James Ashford – Bestselling author of Selling To Serve, Founder of GoProposal, and Director at MAP.
Roadmap to Offering Repeatable Advisory Services
Matt Flanagan - Co-founder of Appacus; a service and community helping accountants digitally transform their firm, Co-founder of Convertmyclients; a service to support accountants with their client conversions to cloud accounting services, and Director of BlueHub Solutions; a company dedicated to working with small and medium-sized businesses to help them select which apps would work best for their business.
How You Can Show the Value of Business Advisory Services to Clients
Panel Host – Allanah Miller, Fathom.
Jane Aylwin - Senior Business Manager at Z GRP Ltd in Wimbledon, UK. Founded (and sold) APB Associates Ltd, a practice licensed with the Institute of Certified Bookkeepers providing Accountancy, Payroll & Bookkeeping support to small and medium sized businesses across Sussex, Hampshire and Surrey.
Alex Falcon - CEO & Founder at Soaring Falcon Accountancy. International Assembly Member, Xero's Most Valued Professional (MVP) 2017, Multi award winner, All Party Parliamentary Group (APPG) Advisor.
Caroline Harridence - Director at Counting Clouds Cambridgeshire. Member of the Digital Accountancy Show Advisory Board, Chartered Accountant and Fellow of the ICAEW. Caroline specialises in cloud strategy and app advisory, focusing on the successful migration of clients onto cloud accounting platforms. She is a recognised leader within the cloud accounting industry and a frequent contributor to cloud accounting publications such as XU Magazine.
Mike Melling - Owner/Franchisee at TaxAssist Accountants. Ex Proudfoot UK President, Chief Executive at Marsh Europe Consumer, Director at GE Capital Home Lending and Vice President at American Express.
How firms can manage change when expanding services that they offer
Panel Host – Antoni Gomez, Fathom.
Jeremy Hayllar - Head of Business Advisory, BDODrive Solutions, BDO. Jeremy heads up the Business Advisory offering of the BDODrive Solutions team, which provides a full suite of management information and advisory services to private businesses. Delivering innovative solutions, Jeremy helps private and family-owned businesses and industry organisations through challenging stages of their development.
Richard Spofforth BSc (Hons) FCA - partner and member of Kreston Reeves management board. Richard heads up the Accounts and Outsourcing service and he has considerable experience in innovating and leveraging technology to transform and differentiate businesses. Richard works with businesses looking to boost or refocus their growth plans helping them build a focussed and actionable growth plan which achieves their vision of the future.
Georgi Rollings - Owner and Director of Starfish Accounting. Georgi started as a chartered accountant at Deloitte & Touche, transferring to their San Jose office in California where she worked with Silicon Valley start-ups. Georgi then worked in a variety of roles at three blue chip companies up until the birth of her twin girls in 2010 before founding Starfish Accounting in 2011.
Nathan Keeley – Nathan is a partner at MHA Carpenter Box, and specialises in offering advice to businesses by looking at both accounting and tax solutions, alongside cloud software options, to drive efficiency. Nathan heads the cloud team within the firm, and nationally through their association MHA, and advises clients on the benefits of add-ons and integration opportunities available.
More speakers will be revealed shortly - watch this space for curated content on themes including pricing business advisory based services, educating staff, and workflows utilising technology.
Who should attend?
If you're an accounting or bookkeeping firm looking to kick-start your business advisory journey, or if you're looking to improve and expand current business advisory services, now's your chance to join 200+ other accountants and bookkeepers and get answers to the biggest questions around business advisory.
Stay up to date with Advisable by following us on Twitter and LinkedIn.
---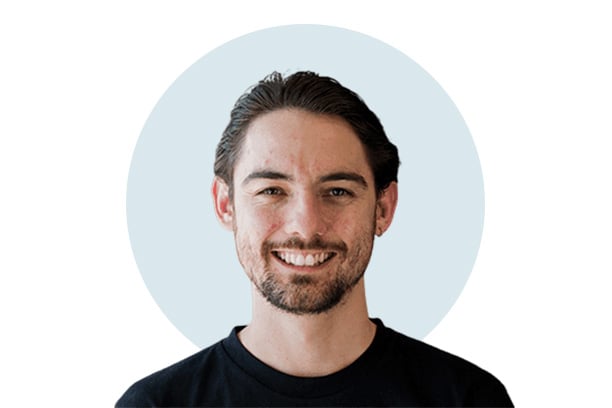 Written by Chris Giovine
Chris holds a Bachelor of Business and has 7+ years of experience in marketing, spanning across both large public companies and small privately owned companies. Chris has worked across a number of industries including Accounting Technology, Health Technology and Private Health Insurance and is Fathom's Digital Marketing Manager.