In the current business environment, cash flow projections and scenario planning are more important than ever. Additionally, tracking trends and monitoring positive and negative variances in performance indicators are also important to identify issues affecting the business. But is regular management reporting essential during these challenging times?
Yes, it's even more important than ever! Here's why.
1. Quality management reports ensure that pertinent information is flowing through the business to the management team (or board), and then from there to external parties such as investors, shareholders or lenders. These reports play a vital role in ensuring that all stakeholders have a well-formed view about how the business is navigating through the choppy waters of the current crisis.
2. Balanced management reports present more than financial information alone. Presenting both financial and non-financial results in your reports helps to assess both operational and financial performance. As we explored in tip #1 Know your numbers, measuring lead performance indicators helps to determine if your business has been impacted by the current crisis and also helps to predict future financial outcomes.
3. The purpose of management reports is not just to inform, but also to promote action. Your management reports can guide strategic thinking, support decision-making and align stakeholders around a shared plan. It is easy to add commentary to your Fathom reports which includes forward-looking action plans. The 'executive summary' and 'commentary' features enable you to document the tactical plans which your business will implement in response to current challenges.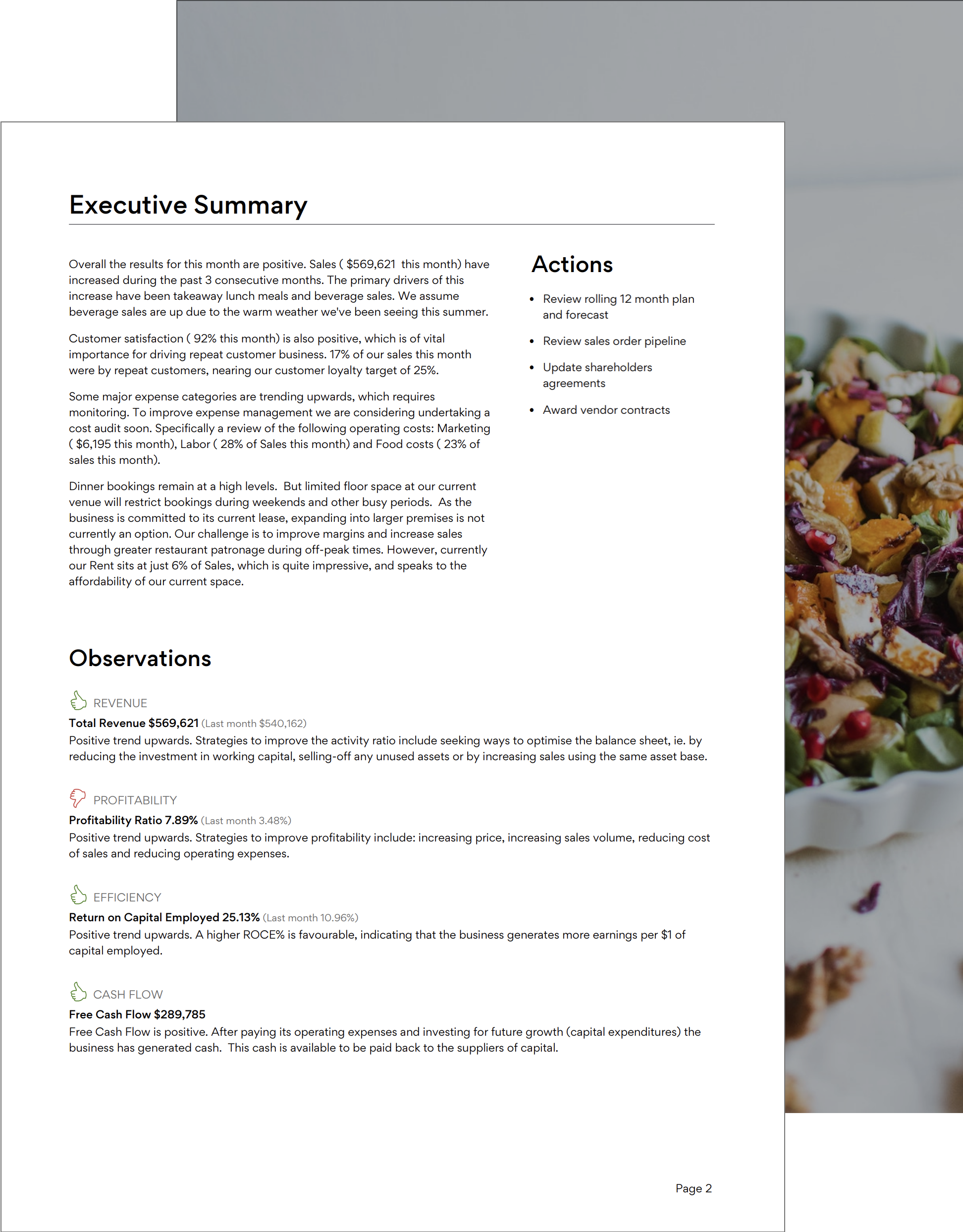 In the example above, a one-page executive summary highlights key results, observations, and recommended actions. The commentary features in Fathom enable you to document a qualitative, as well as quantitative evaluation of performance.

When creating action plans or adding commentary to your current reports, you may wish to include:
a synopsis of KPI performance
corrective actions or responses to COVID-19
updates to (or progress towards) the strategic objectives
updates on major expenditure
updates to the revenue/sales pipeline
updates to human resources
updates to forecast results for the current financial year.
These simple, but powerful features help keep everyone on the same page, and collectively working towards the same objectives.
If you're not already doing so, log in to Fathom and create an action plan. Not a Fathom subscriber? We offer a 14 day free trial, no credit card required.
---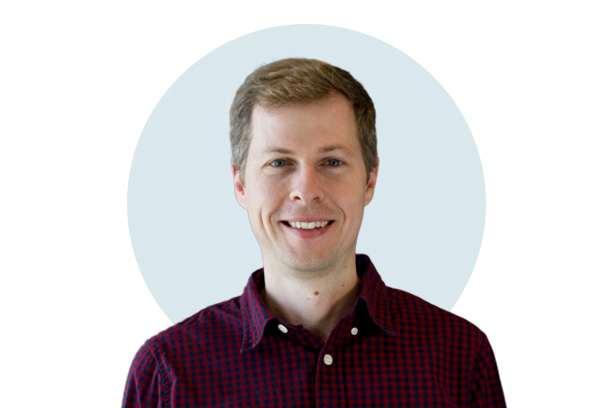 Written by David Watson
David is a co-founder of Fathom. He is passionate about designing insightful and visual tools which help to measure business performance.