The current business trading environment is filled with uncertainty. Small businesses are dealing with unprecedented challenges due to the COVID-19 outbreak.
During such times it is important to ensure that every step forward is not weighed down by missed insights or miscommunication. Regular communication with key business stakeholders, such as team members, investors, board members, lenders, and shareholders is now more vital than ever. Keeping everyone informed about the current state of the business will help your team to make plans and navigate the business through potentially leaner months.
Creating reports for stakeholders and making sense of your numbers requires a ton of work, unless you're using Fathom. Fathom keeps in sync with your accounting data and transforms your numbers into a range of KPIs, charts and insights. All of which can be easily communicated to stakeholders using online and offline reports and the online analysis tools.
Sharing access and insights
Regular reporting helps your team to align around a single source of truth, and make the right moves with the best information possible. Reports created using Fathom can either be viewed offline (PDF or Excel), or on any device online.
To enhance stakeholder communication, you can invite internal or external stakeholders to join your Fathom account. There are no additional fees for each user. The user management settings allow you to share access with others and assign permissions to each user. Users can be given Admin, Editor, or Viewer access. Advanced settings allow you to further tailor the features each user can access.
Tip. If you haven't done so already, sharing access with your accountant or business advisor is a great way to further engage expert advice.
Ways to present insights
1. In addition to sharing online access with others, Fathom reports and insights can be presented using virtual conference tools like Zoom. This enables teams to collaborate while reviewing the performance of the business. The Fathom Analysis tools are specifically designed for use during such meetings. The 'presentation mode' is useful for viewing the analysis tools in fullscreen.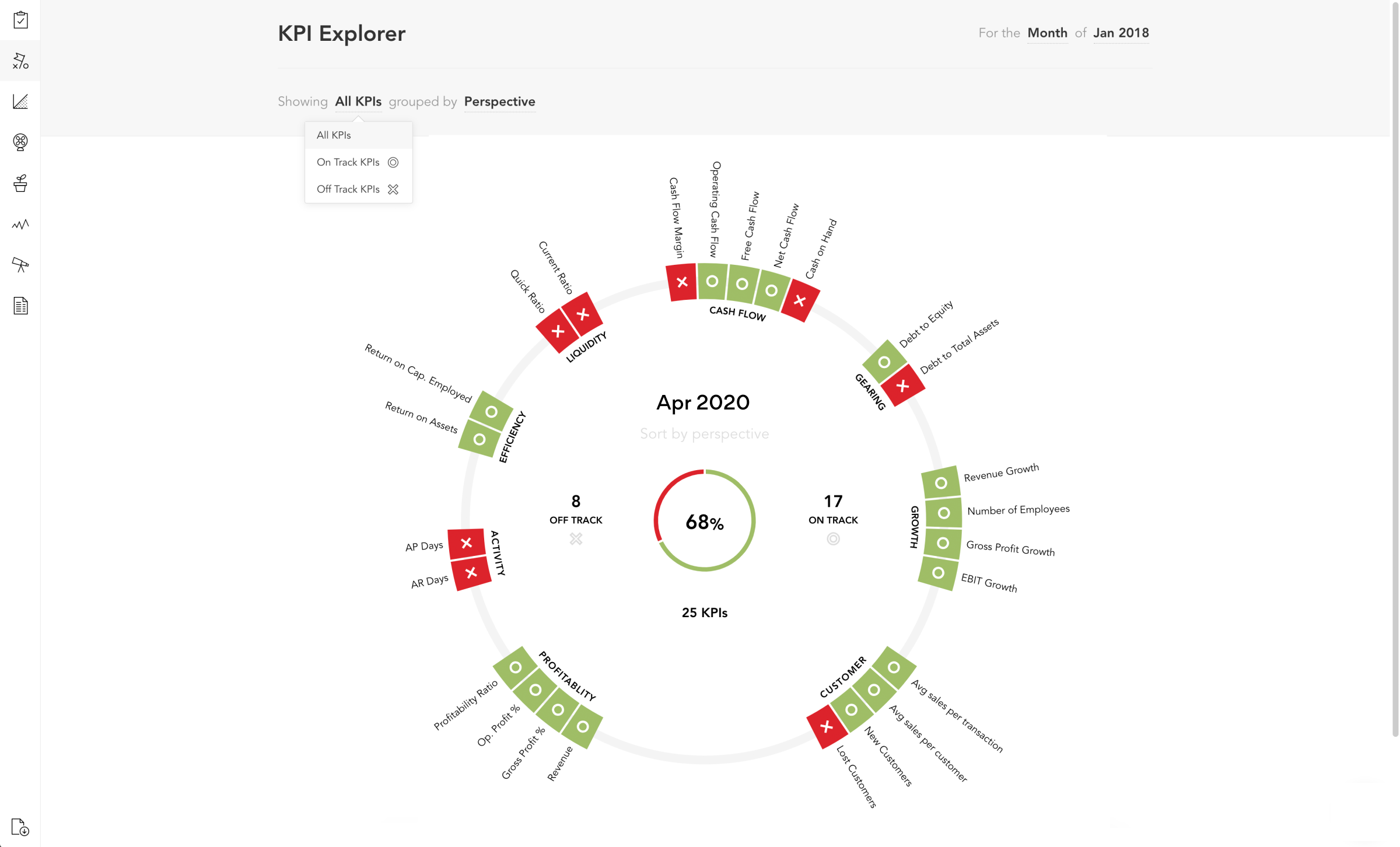 2. Another way to deliver insights to stakeholders is by publishing online reports. Published reports are dynamic reports hosted online in the Fathom app. The key advantages of published reports over PDF reports are:
Published reports can be viewed easily online on all devices (desktop, tablet).
Published reports also update automatically if the source financial data is updated, allowing you to make decisions based on the most timely and up to date information.
Published reports enable collaboration. These reports allow viewers to leave commentary within the report itself, ensuring their feedback and questions are captured in the context of the report. Other viewers can comment and respond within the shared report.
Published reports provide readers with more detail than static PDF reports. Viewers can hover over data points on charts and other visuals to view results, as seen here: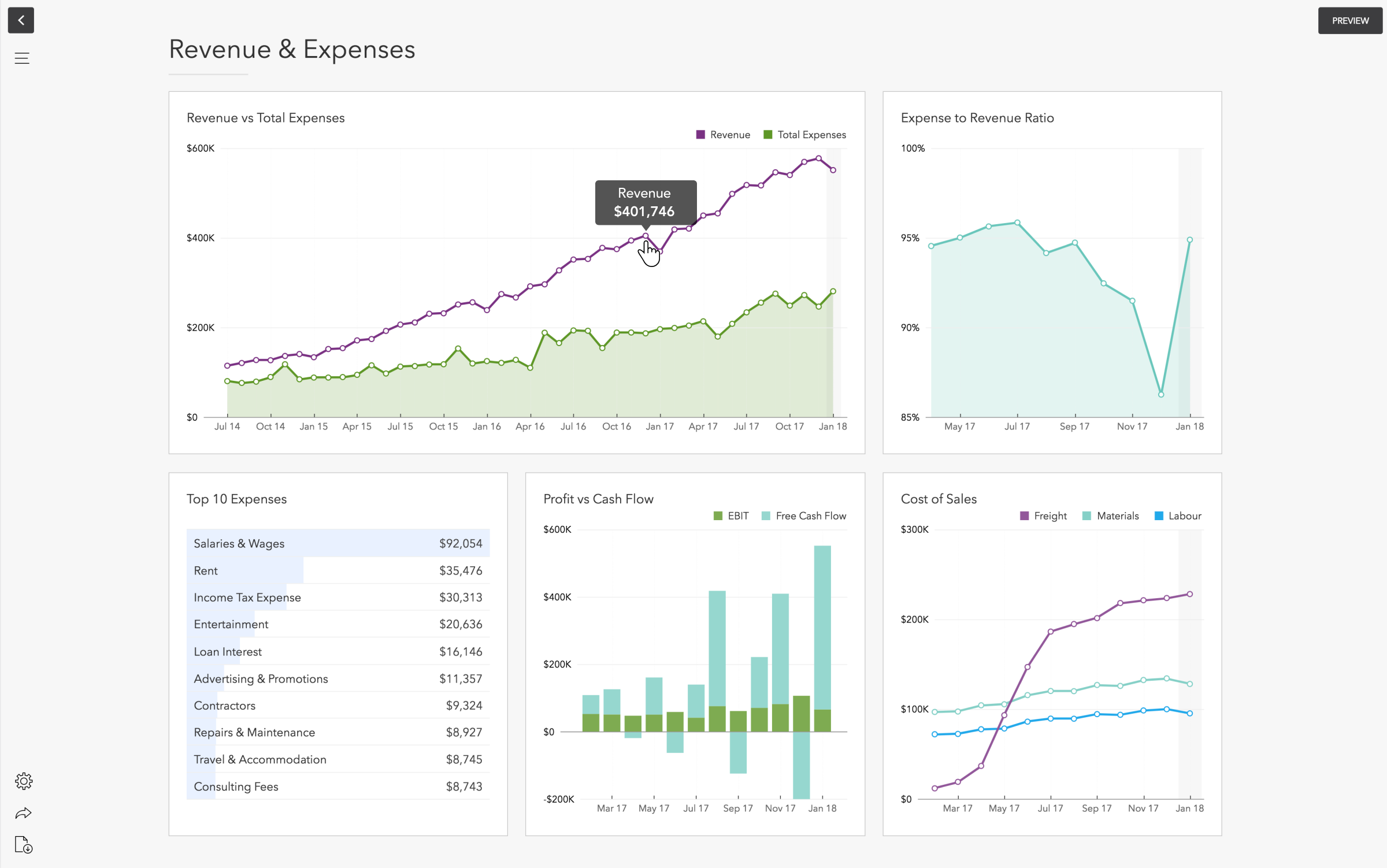 3. A staple of the Fathom experience is the ability to download customised, visual and professional looking PDF reports. All online reports can be downloaded to PDF.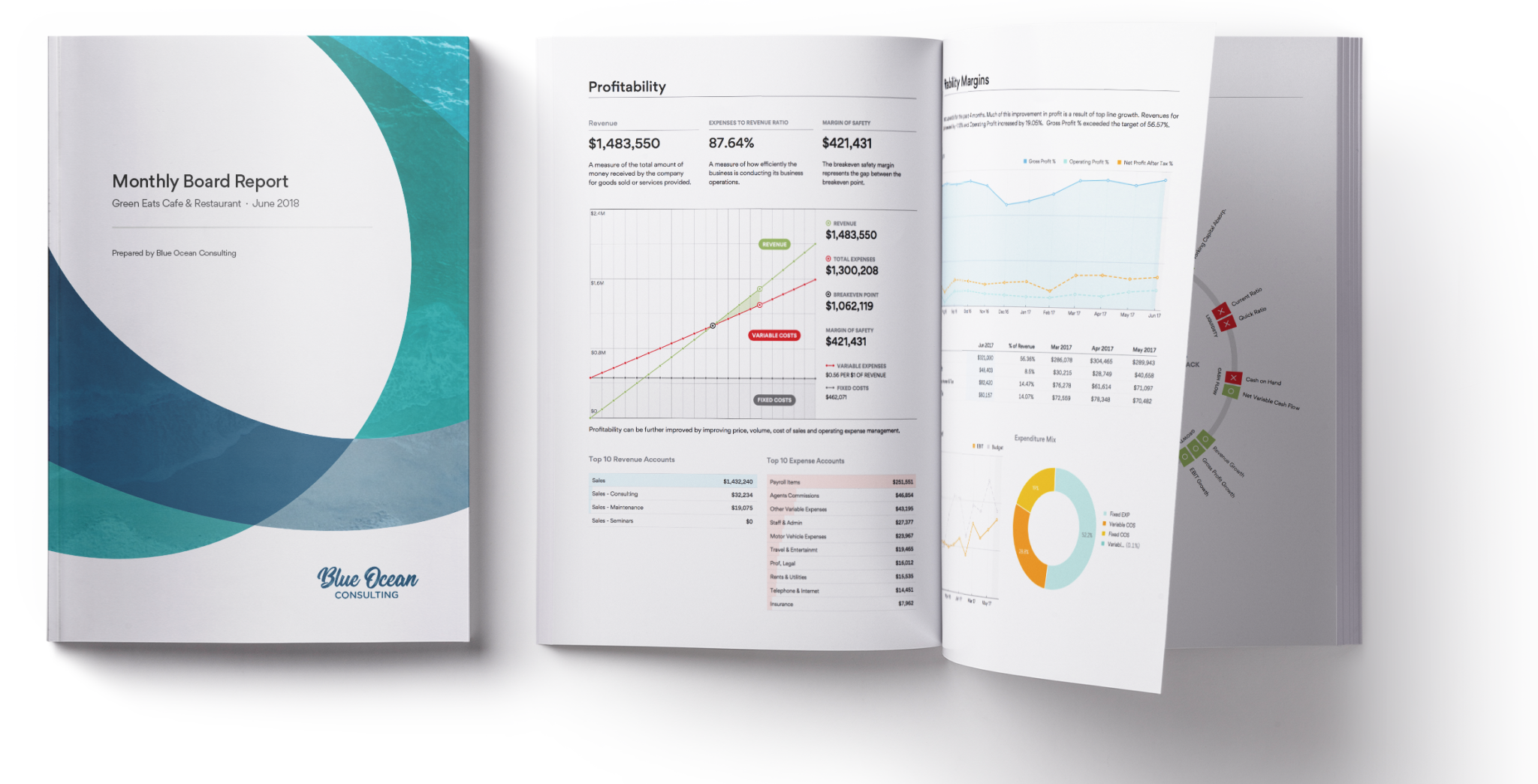 PDF reports have the following advantages:
They provide a static snapshot – If you are reporting to a lender or the board, you may want a report that is 'locked', so that you can be sure it won't change after it is delivered. A PDF report is the best way to achieve this.
They don't require user access – In the same vein, if you are providing a report to an external stakeholder that does not have regular involvement in business operations (such as a lender or board member), you may want to tailor the report they receive, and you may not see it necessary to grant them user access to Fathom.
They can include branded cover pages – PDF reports allow for additional formatting options, including the ability to customise the cover page with your own branding.

Automate the delivery of reports
While it is important for reports to be customisable and presentable, it is also important that they are easy to deliver. Nobody wants to spend their time constantly checking data accuracy, wrangling multiple data sources, or manually inputting results in a spreadsheet. Fathom helps to ensure that your reporting processes are efficient and fast.
Report Templates allow you to create repeatable and scalable reporting workflows. Templates can be specific to a company, or shared across a group of companies. Report templates allow you to deliver consistent business performance insights with minimal effort.

Report templates can be created in the context of current business needs. For example, if you have an immediate need for expense, profitability and cash flow reporting, you can build a template that highlights this critical information. This template can then be used again each month going forward.
Scheduled reports enable you to automate the process for report creation and delivery. After creating your report templates, you can start scheduling reports. Scheduling a report eliminates the manual task of creating reports each reporting period.

Reports can be scheduled to be automatically delivered every month, quarter or year. Using scheduled reports you can be automatically notified when a new report is ready to view.
The current challenging business environment is placing even greater importance on the accuracy, transparency and frequency of business performance reporting. We hope that the practical tips above help you to better communicate with relevant stakeholders and keep everyone properly informed.
Not a Fathom subscriber? We offer a 14 day free trial, no credit card required.
---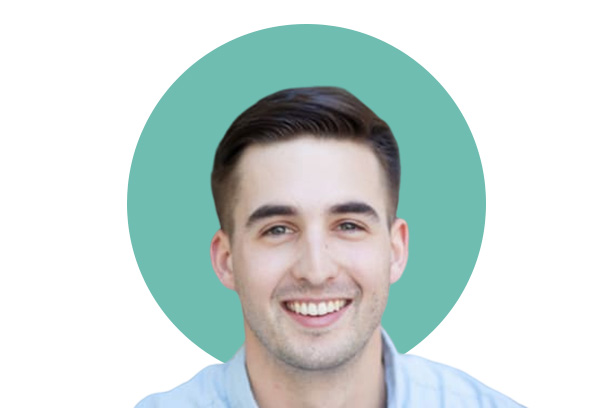 Written by James Erving
James is Head of Customer Success (APAC). James is passionate about helping businesses thrive, and improving customer experience.