In late 2017, we released Fathom Reporting with a big bang, and since then our Reporting platform has been used and loved by tens of thousands of our wonderful customers to create over 200,000 reports. And now it's time for a big upgrade.
We've completely rebuilt reporting from the ground-up so that editing reports is faster and more efficient than ever before. Our revamped reporting brings together convenient tools to speed up and add flexibility to your reporting workflow — all inspired by passionate feedback from the Fathom community.
Flexibly build reports faster than ever before
We've supercharged our report editor with a stack of new features that will help you produce management reports in record time.
Drag and drop
Building layouts is a breeze with our slick new drag & drop interface. You can now rapidly re-arrange, re-order and experiment with your report layout to build more meaningful reports faster.
Resize, on-the-fly
Our new editor allows lightning fast resizing for your charts, key numbers, and text blocks, so you can build the perfect report layout at the speed of thought.

Duplicate charts & tables
Spent time building the perfect chart, and want to use it again elsewhere in your report with a few small tweaks? You can now duplicate any element in your report.
Multi-select and action
Select a group of charts, tables, or text blocks, and move, copy or delete the whole group all at once.
Seamlessly switch between portrait and landscape
Pivot from portrait to landscape page orientation and find what suits your report content best.
Double click to edit
To add even more efficiency, you can double click a chart, table or text block and jump straight into edit mode.
Multi-select metrics
Quickly add multiple metrics, KPIs, or comparatives when customising a chart or table.


Conveniently browse 90+ pre-built charts & tables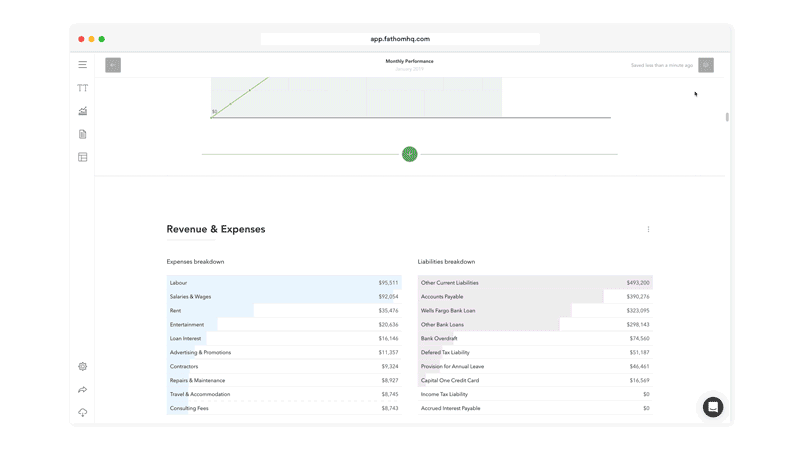 Search, browse or filter to find the perfect chart
Quickly search our broad range of pre-built report content, including key numbers, charts, financial tables, text blocks, KPI tables, and observations.
Drag to add
To add content from the library, you can simply drag from the sidebar, or click to add to the section of your report that you're currently working on.

Give it a try
If you're an administrator of a Fathom account, you can opt-in to early access for our revamped reporting platform right from inside your Fathom account.
Simply go to your 'Organisation settings', scroll down to the 'Report settings' section, and make sure Reporting 2.0 is switched to 'Active'.

You'll be able to turn access off and on for a short while until our new platform is fully rolled out, at which point all our users will be experiencing the benefits of faster reporting.
We'd love to hear your thoughts and feedback. If you have any questions please email us at support@fathomhq.com.
---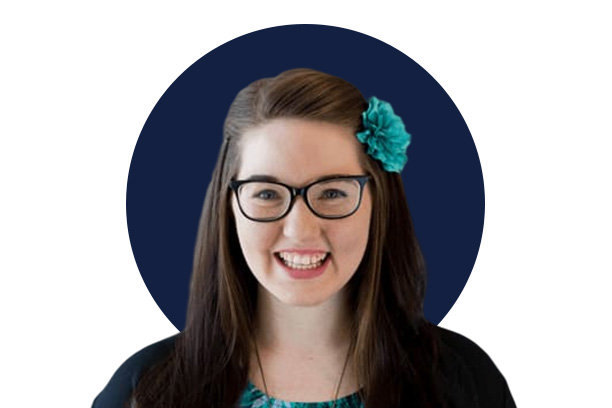 Written by Laura Van Doore
Laura is Fathom's Head of Product. A seasoned design & product professional, Laura has spent over 10 years working in user experience, in environments ranging from scrappy startups to corporate giants. Her background includes designing industry leading digital products across fintech, travel, government, automotive, ecommerce, fitness & real estate.