The Fathom team has fondly farewelled Madeline Reeves, our Director of Market Development in the United States. Madeline has transitioned to focus on her own thriving consulting business. While we are sad to say goodbye, we are incredibly proud to see Madeline embark on an exciting new venture.
Madeline joined our team in late 2015, spearheading the launch of Fathom in the United States. Over the last three years, she established an amazing team of professionals who serve our partners in the US and Canada.
Madeline has worked tirelessly to build deep relationships and a positive culture, working with Fathom's partners to see their businesses thrive. In particular, she developed the Accelerated Advisor program for Fathom and delivered engaging and relevant educational content to a wide audience.
"To say that I am proud of the company's growth, the team we built, or the innovations we brought to the market in the past three years is more than an understatement. It was an honor to be a part of Fathom's story during such a formative time in my career, and it showed me what it takes to build a truly great company."
Madeline leaves us to work full-time in her consulting business, Fearless in Training. This role will see her working directly with entrepreneurial women, progressive accountants, and technology innovators to offer guidance in starting, growing, and scaling successful enterprises.
"Being a part of Fathom taught me that we are all full of great ideas and great intentions. And it also taught me that it is what we do with them that matters most. So that's why I'm taking a leap of faith, pursuing that same thing every entrepreneur is chasing: an idea that won't let go until you take action to make it a reality."
You can read more about the transition and what the future holds for Madeline in her latest blog post, Going My Own Way.
We are incredibly grateful for all that Madeline has contributed to Fathom and wish her the very best as she embarks on her new endeavour.
---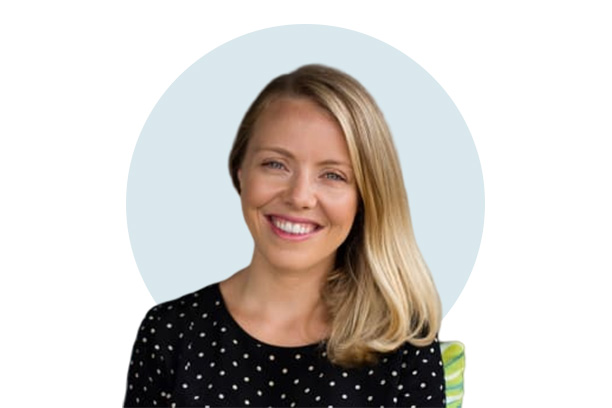 Written by Georgie Pollok
Georgie is Fathom's Marketing and Communications Manager. As one of the company's first employees, Georgie is passionate about the product and its users. She has over 14 years of experience in communications in a variety of industries and holds a Bachelor of Business/Bachelor of Arts in Marketing and Public Relations.