When Dan, David and I started developing Fathom 10 years ago, our motivation was to build a powerful tool that would help businesses succeed.
Our own company started small, just the three of us, working out of a garage in Brisbane, Australia. Fast forward to today, and Fathom is powered by a staff of 65, spread across offices in four continents and assisting more than 40,000 companies across 78 countries.
As we've grown, our foundational purpose has remained – we are committed to giving you a deeper understanding of your business performance, so you can make better business decisions.
Being a bootstrapped company, we couldn't have grown to where we are now without the support that you, our customers, have shown us. We wanted to take the opportunity to say thanks for the part you play in helping us deliver a first-rate financial analysis and reporting solution. As we look to the future, we remain committed to not only building a great product, but also to nurturing deep customer relationships, promoting innovation and supporting our people.
Starting this month, we're implementing a pricing structure that's more aligned with the existing offering we've built, and the exciting new roadmap features we're developing for you. The new structure incorporates a modest price rise – our first since Fathom launched – which ensures our continued investment in the latest innovation and best-in-class customer experience.
Fathom's product evolution
Thanks to your feedback, and the work of the Fathom team, we've built hundreds of new features to continually improve the product. These updates have provided enhanced automation, scalability and efficiency. And there are some more incredible additions just around the corner (I can't wait to show you what's coming up!).
We've introduced some major features to Fathom since we launched. In the last few years, our reporting interface was completely revamped. Our goal has been to streamline workflows and make our reporting even more engaging. You'll have noticed new drag and drop formatting, dynamic charts and visuals, custom financial statements, scheduling and commentary. Building and editing reports is a fast and easy experience in Fathom, and this is something we're really proud of.
For many of you, another popular enhancement has been the increased flexibility in the way your chart of accounts is presented. By ordering, grouping and changing the layout, you've been able to tailor your management reporting specifically to your business needs.
And Fathom wouldn't be Fathom without the dynamic analysis tools which provide you with powerful insights. Over the years, we've added a greater range of charts, the popular KPI formula builder, and more cash flow reporting.
We have also continued to invest in our people. In the last year, we doubled the size of our global customer team to better support you in your work, and we've also expanded our development team so we can keep rolling out great new features.
New pricing model
Fathom's new pricing (relevant to your region) can be viewed here. For all new plans, this pricing will be effective from 22 September 2020. For existing plans, this new pricing will take effect from 1 December 2020.
As part of this change, we're also introducing new local currency pricing plans for our customers in Canada, Europe and South Africa.
We're committed to providing a high quality product along with outstanding service, as we support you in the development of your business. All of us at Fathom feel grateful for your continued business and input.
As always, if you have questions, we're happy to help – please feel free to get in touch with me or one of the team via email. We've also put together some FAQs which you can find below.

Geoff Cook
Director and Co-founder


---
FAQs
When does the new pricing take effect?
This pricing will apply to new customers from 22 September 2020. For existing customers, the new pricing will take effect from 1 December 2020.
Which prices are changing?
All Fathom plans will see a small change in pricing. We have implemented a new 'Starter' bracket for plans with 1-5 entities and the 'Bronze' plan is being retired as a result.
Why are you increasing prices?
Our pricing hasn't changed since Fathom started 10 years ago, despite hundreds of product enhancements and powerful new features. Fathom remains one of the most competitively priced cloud reporting solutions in the market. This modest price increase ensures our continued investment in the latest innovation and a best-in-class customer experience.
Can I change my plan?
Yes, you can downgrade or upgrade your subscription at any time. Please note that the new pricing will apply to any changes that occur from 22 September 2020. Simply visit the Account / Billing section of your account to view or change your current plan.
How do I change to one of the new currency plans?
From today, Fathom has introduced specific pricing for Canada, Europe and South Africa, allowing account holders to pay in their own currency, rather than USD. If you are in one of these regions and wish to change your subscription to the new plan, you can do this in the Account / Billing section of your account.
---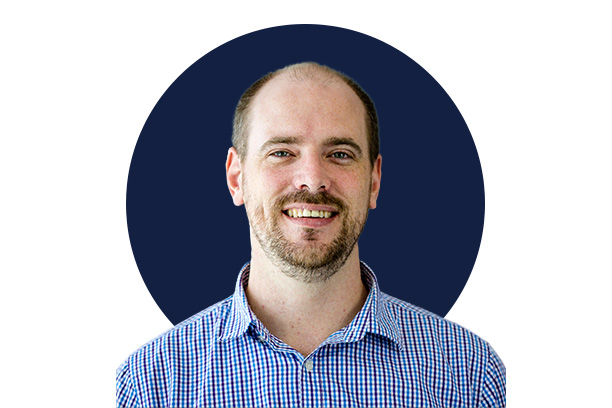 Written by Geoff Cook
Geoff is a Director and Co-founder at Fathom and is involved in several aspects of the business, including leadership, product delivery and partnerships. He particularly enjoys working with cross-functional teams to deliver product features, enhancements and updates and is motivated by exceptional product delivery and customer delight.