At Fathom we agonise over meticulously crafting every detail to build the best possible product, and our printed reports are no exception. We've recently released a range of improvements to make your printed reports even more impactful.
Enhanced printability & readability
The design nous of Fathom really shines through in the attention to detail and care that we put into the PDF outputs of our Reports, and we wanted to push this to the next level. We started by introducing a new typeface, followed by fastidiously re-typesetting our reporting elements to optimise for printability, readability and visual impact.
The Fathom PDF reports have always looked incredible when printed, but we found that some office printers were struggling with some of the slimmer text. We've fixed this by fine-tuning the colours and typography even further to provide an optimal printing experience.
Along with these changes we wanted to make your key numbers jump off the page, and paint a more vivid picture, so we've improved the visual hierarchy to give proper emphasis to your hero data points.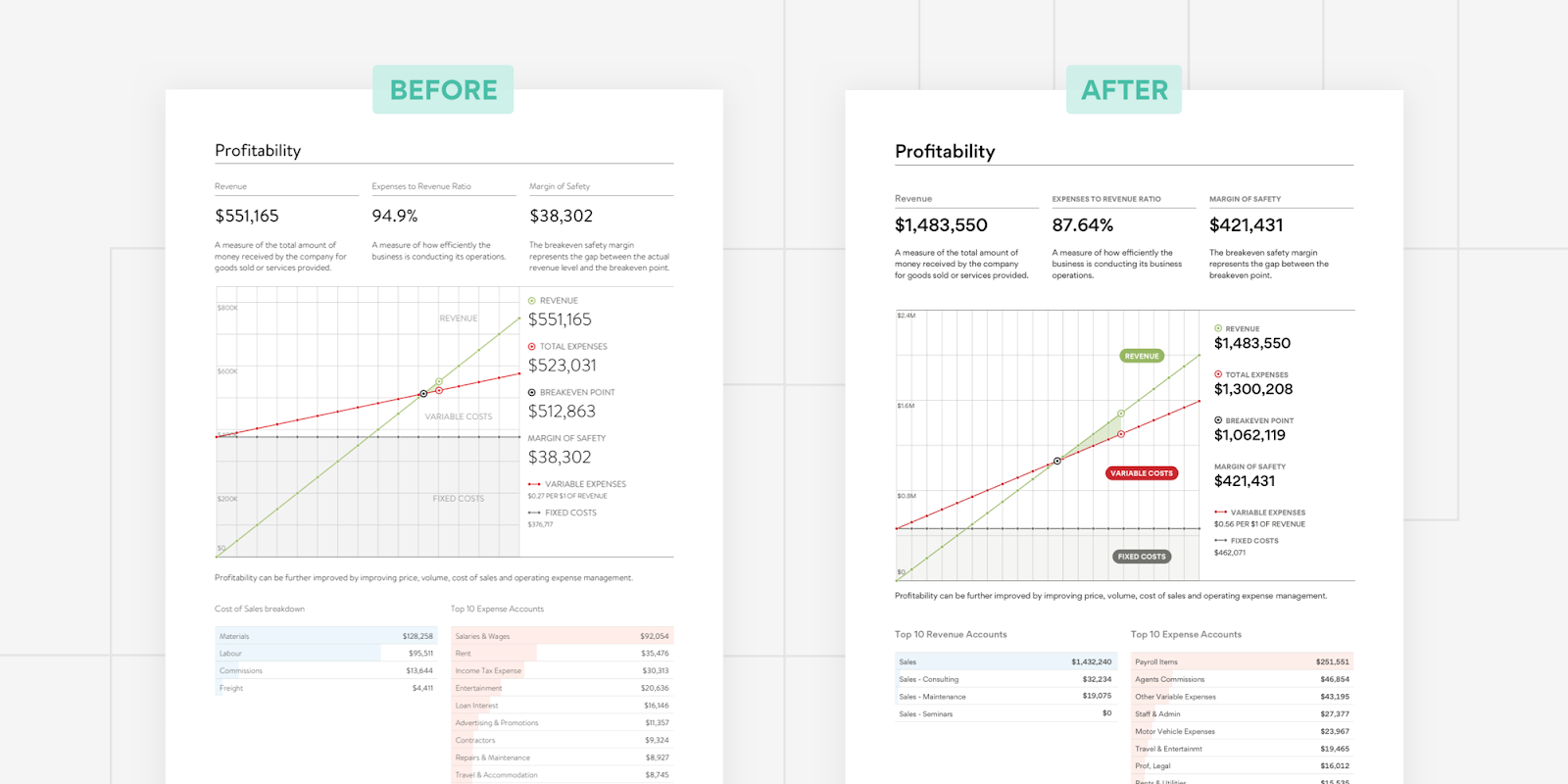 Scan your figures at the speed of thought
Tabular figures have been a part of our online reports since our reporting release, but now we've incorporated tabular lining to our printed reports as well.
By using tabular figures we can ensure that all the numbers in your financials are the same width, which means they'll line up with precision and polish. Eagle-eyed customers will also spy that the decimals & commas in the figures all line up vertically, to make even the largest of figures easier to digest at a glance.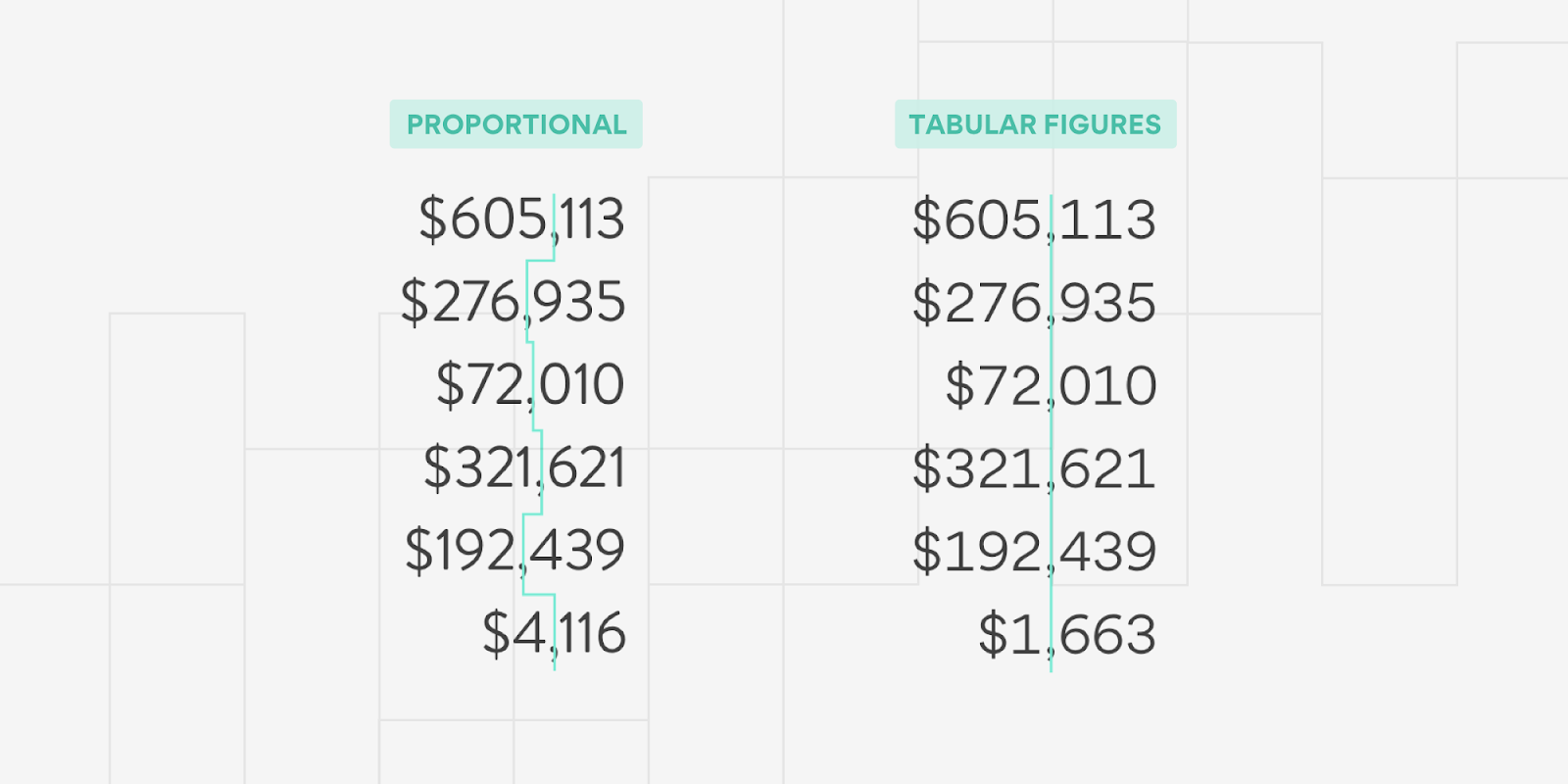 More comprehensive currency support
With a new typeface comes new improvements to our currency support. Not only have the new currency symbols been custom designed to fit seamlessly with the rest of the new font, but Fathom now supports an impressive 88 different currencies.
Check out the full list here.
Custom designed typography
No detail is too small. With this release we've rolled out a new typeface, and worked with the original Typographer to expand our font with custom currency symbols & tabular figures.
Finessing these small details help to make your reports look even more professional and polished when presenting them in PDF or printed formats.
---
We'd love to hear your thoughts and feedback. If you have any questions please email us at support@fathomhq.com.
Learn more about Reporting in our help centre:
---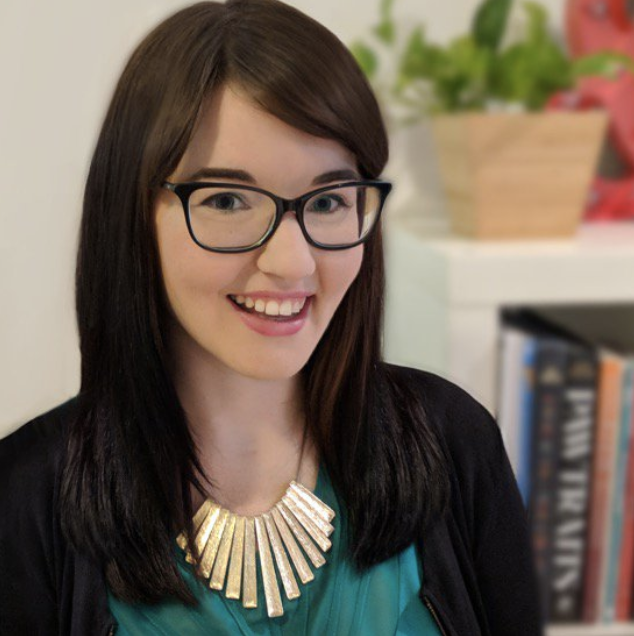 Written by Laura Van Doore
Laura is the Head of Product Design at Fathom. A seasoned design professional, Laura has spent over 9 years working in user experience, in environments ranging from scrappy startups to corporate giants. Her background includes designing industry leading digital products across fintech, travel, government, automotive, ecommerce, fitness & real estate.