Take on this year like a boss with these five Fathom features.
So far, 2021 is showing all the signs of being potentially as challenging as 2020. Clients and businesses are not out of the woods yet, so it's critical you stay close to your numbers, remain focused, and plan for the unexpected. Here are five Fathom features that will help you do just that.
1. Microforecasts
We launched Forecasting at the tail end of November 2020 (if you've not tried it yet, here's more info). There's a whole heap of features to explore in there, including Microforecasts. Microforecasts take the guesswork out of 'what if?'. They're designed to let you model out actions such as hiring staff, purchasing an asset or securing extra funding, and see the financial implications of those new initiatives. What's more, they can also be used to model streamlining and optimising parts of your business too. So if you need to expand, pivot or make further efficiencies for your clients or business, you need Microforecasts.
Watch: Forecasting for accountants
Watch: Forecasting for businesses
2. Benchmarking
For accountants with several clients broadly in the same sector (such as retail, creative services, or manufacturing) benchmarking lets you compare one client with the wider group and then share what companies are doing well with struggling clients – all anonymously. Benchmarking in Fathom not only tells you who's doing well (and not so well) it also tells you why. You can benchmark both financial and non-financial KPIs, and quickly identify over and underperformers. For businesses and franchise groups, circling the wagons and sharing the wins from successful branches or teams with the rest of the group means underperforming areas can get back on track fast.

Read: How to create a Benchmarking group
3. Remote reporting
'You're on mute'. 2020 was the year the world went remote, and waiting for the vaccine means it doesn't look like we'll all be back around the boardroom table going over physical reports anytime soon. But do we even need to be? Yes, Fathom can produce beautiful PDF reports which you can present on a screen, but you can also use it remotely with clients. This not only means more interactivity, such as adding comments, it also lets you start strategizing right in the app on how to get out of potential dangers. So if the month is down by 10k, you can move to GoalSeek and start adjusting areas to reign in that loss.
Watch: how to present interactive management reports remotely
4. Critical custom KPIs for 2021
KPIs are how you set goals and track progress, without them, you're flying blind. For many in retail the KPIs they care about right now is the P&L. But beyond that KPIs in Fathom can help you adapt your strategy and approach. No one knows your business better than you, so Fathom lets you design custom KPIs on whatever matters most. For example, Guy De Wieuw owns a chain of Petworld stores in South Africa, employing over 100 people. He added non-financial pet types to Fathom because in his words, "you can see patterns. If a certain category is suddenly becoming more popular, then you might have to extend that a bit in the stores. That's good as well in COVID, you don't want to be wasting money or having a stock that's not going to move and just sit there".
Explore: Fathom's guide to business KPIs
5. Training and development
They say the more you know, the more you grow. So make a little time for you and your team to make sure you're up to date with all things Fathom as well as exploring how you can enact some of the tips above. We have a load of ebooks, webinars and other resources on this blog. And remember, if there's something specific you need help with, our support team is just a few clicks away.
2020 was tough for many businesses, but for those that survived, 2021 is where you come back leaner, stronger and with a plan. Start that journey with Fathom today.
---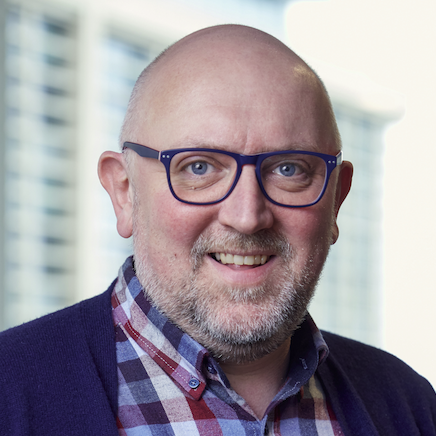 Written by Andrew Webb
Andrew is Fathom's Content Strategist based in the UK. He has a background in journalism and has worked for companies like the BBC and HuffPost, as well as start ups in education and technology. Andrew has also published 5 food books and makes a great pie.