Forecasts are most effective when you can see the impact on the rest of the business. The Business Roadmap is an interactive and adjustable timeline view of all of your Microforecasts. Sliding each Microforecast ribbon around in time instantly updates the numbers in your Quick Metrics bar, such as Cash on Hand, or Gross Profit, so you can see the implications of your decisions and optimise them accordingly.
All this happens in real-time, and all your financials instantly update. This means you can try out several different timelines and scenarios and see how they affect your key metrics. If you're an accountant, you can 'workshop' these options directly with clients; adjusting the timings, adding in other scenarios, and finding the ideal solution. Here's a short, simple example of how an accountant or advisor can use Microforecasts and the Business Roadmap with clients.

In this video example, we're going to play the role of a business advisor working with a client. The client has some cash flow problems, not uncommon in the current climate, and is thinking of applying for some extra funding, both a business loan and a short term loan, to tide them over.

But is that the right thing to do? And if so, when should we get that funding? You might think that the best time to receive those loans would be as soon as possible, but is that the case? Let's find out using the Business Roadmap.
You can either watch the short video below or read on for more context.
The company, T-Tech, has loans available from August which is the soonest they could be received should they apply for them. The details of both loans have been added as Microforecasts, using Fathom's built-in Wizard.
Both loans appear on the Business Roadmap for August. However, when we pop open the Quick Metrics bar, we can see that one of the key metrics is Cash on Hand.
Looking at how both loans impact T-Tech's finances, we can see that though cash positive for August and the few months that follow, they're soon back in the red. Let's take a look at some other options.
Sliding the short term finance loan back to November smooths out our cash flow and puts our company back in the black. So as the company's advisor, we'd suggest applying for the loan later in the year, where it will be of more use to the business.
That's just a really simple example of moving Microforecasts around in the Business Roadmap, from there you can start to layer up and model other things like new hires, asset purchases and dividend payments.
You can also add scenarios like 'best / worst case' or 'another COVID lockdown' and switch them on and off to see the impact
Watch: Forecasting how a new hire will impact your business financials
Working with clients on their options
Working in this way with clients requires a different way of thinking. Instead of crunching numbers, you're actively workshopping options and scenarios to take some of the guesswork out of the client's future. What's more clients truly value the output of the outcomes and decisions you're making with them. Forecasting, along with Reporting, really can be a powerful tool in your advisory offering.
We've loads of resources to help you get started, as well as examples of Fathom users who've built out detailed forecasts for clients
Download: Advisable guides to start your advisory journey
And remember, Forecasting is included as standard in your monthly Fathom subscription. And if you're not yet a Fathom user, what are you waiting for? Start your free 14-day trial today.
---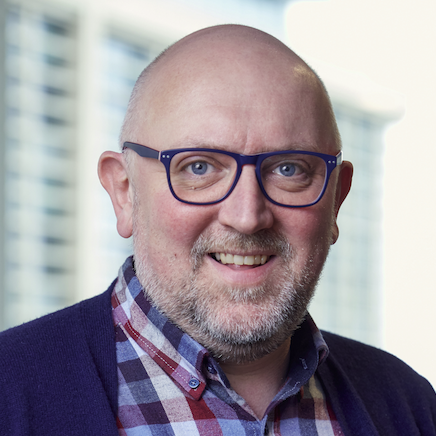 Written by Andrew Webb
Andrew is Fathom's Content Strategist based in the UK. He has a background in journalism and has worked for companies like the BBC and HuffPost, as well as start ups in education and technology. Andrew has also published 5 food books and makes a great pie.