They say a picture paints a thousand words, so here's our guide to making management reports that will really wow clients and colleagues.
Management reports in Fathom can be customised to include as much or as little information as you need to help better understand the financials. With a few clicks, you can drag and drop modules and order the contents any way you want.
But did you know you can also customise the cover pages of your reports? Not only does this make your reports look much more professional to existing clients, but it can also really help win over new clients or impress colleagues if a report looks beautifully made.
Bye-bye boring
And just because this is the world of finance and accounting, doesn't mean things have to look boring right? We don't do boring at Fathom, and as a Fathom customer, neither should you. So if you want your reports to impress your clients or colleagues, here's how to do it.
Cover art for management reports
As you might know, reports in Fathom come in two flavours, online and print. The same financial information is present in both, it's just that with the print version you get a title page, and with online reports a title header.
Both of these can be different and both are customisable; furthermore, the online report has a little more interactive functionality like being able to add comments, while the print one is, you've guessed it, best for printing out as a PDF and presenting in person or emailing.
Watch: Presenting Fathom's interactive Management Reports remotely
Landscape or portrait?
The first thing to decide when designing a report is whether you want the information presented in landscape or portrait mode. Printed report covers can have one of three background options. No fill, which is on by default, colour fill, which lets you select a solid colour or add a specific hex colour code, or image fill, which lets you choose an image file as a background. The choice of landscape or portrait will affect the type of images you add, as portrait images might not fit well in a landscape report.
Read on Fathom Help Centre: Using the report editor
If you have access to imagery from the client, say from their website, you can upload images of their premises, team, or products for that personal touch. If you don't have these or don't want to include them, you could still include imagery of something in their sector.
Where to find good free images
Google Images will return results on just about everything, but remember some of those images will be subject to copyright protection (you can set it to search for only royalty-free images). However, it's far easier to use dedicated royalty-free image sites. These contain images from photographers that are cleared for any use whatsoever.
Unsplash.com has over two million images to choose from, and is a great source of thematic images for your client's reports; another example is pexels.com. There are collections for pretty much every sector and industry too. So you could choose medical images for a pharmacy franchise, or construction images for building firms.
If you're after something more abstract in style, Unsplash also has background and wallpaper collections to choose from too.
How big should my images be?
For online report headers, we recommend uploading a background image with dimensions of 1500px x 750px. That said, the report header is responsive, which means the background image will automatically resize in different browser windows. Essentially, most image dimensions will look good!
Finding the right file size
Images from sites like Unsplash.com and Pexels.com will often be very high resolution, so you need to reduce their file size to 1MB or under before importing into Fathom. One of the easiest ways to do this is by using EzGif.com's Jpeg Optimiser. You simply upload your chosen image and choose 1000kb (which is 1MB) as the desired output file size. You can also crop and resize images using EzGif too. Fathom accepts jpegs (best for images), PNGs (good for logos), and SVG (also good for logos).
Get funky with that logo!
Adding your own or a client's logo makes each report feel personal. But here's a fun little hack; if you or your client has an animated logo, you can convert it to an animated PNG (it has to be smaller than 256KB and 300pixels x 150 pixels) and add a little movement to your online reports.
Read: Adding your logo to Fathom
The power of persuasion
One person who knows how attention-grabbing good reports can be is UK accountant and Fathom user, Sean Hackemann. Here's how he first saw a Fathom report "I met a client with quite a large business, about £60m turnover, and their Chief Exec showed me this slick report".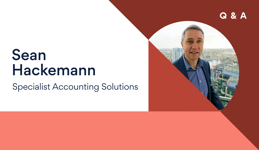 "So I asked how he produced it, what software did he use, and he said 'oh I've just got this program I put all the numbers in' and left it at that. But I just thought this format was so amazing and it looked so good that I just had to find out what made it. So I took a copy home and found out that the software used was Fathom".
Read: An interview with Sean Hackemann
The wow factor!
It really is worth taking time to give your reports the wow factor, especially if you're looking to win new clients with them. And what's more, we've tried to make the process as simple as possible, so you don't need to have any special software or graphic design skills. We've loads more advice and tips on our support pages, so if you're ever stuck head over their first, or reach out to one of the team – happy reporting!
---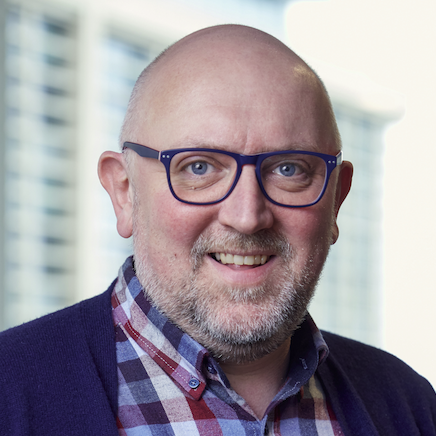 Written by Andrew Webb
Andrew is Fathom's Content Strategist based in the UK. He has a background in journalism and has worked for companies like the BBC and HuffPost, as well as start ups in education and technology. Andrew has also published 5 food books and makes a great pie.