This month on Fathom and Advisable we're talking technology, with a range of articles, ebooks and guides to ensure your firm is making the most out of your tech stack.
In June 1979 VisiCalc, the world's first spreadsheet computer program, was released for the Apple II computer. A lot of finance, accounting and business technology has followed it in the intermediate 41 years.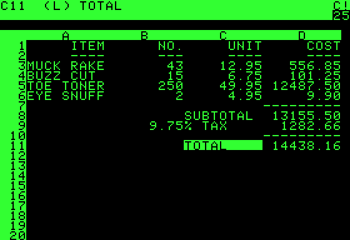 And while we're not quite yet in a world of 'hey Siri, file my tax return', apps, services and AI are becoming increasingly part of everyday life in accounting. So this month, we've rounded up our best technology content, looking at everything from apps to dashboards to AI.
Unpacking the app stack
Software, apps and technology are the oil in your firm's engine that keeps everything running smoothly. So it's worth pulling out the dipstick once in a while and checking to make sure you've got the right apps for your clients, and your firm. In this article we unpack the app stack, what it is, why your clients need one, and how they can add value.
Read: Creating an app stack that adds value for your clients
Dashing through the numbers
Clients need to see their data in a way that they understand before they can begin to think about acting upon it. Australian firm, Robertson Scannell, built brand new custom dashboard reports in Fathom to win over more clients to advisory services. Read how they did it.
Read: How Robertson Scannell use dashboards to win new advisory work
Launching a new firm in a pandemic
It takes guts to launch your own accountancy firm in the middle of a pandemic, but that's exactly what Tom Gabbert and Melissa Stout did back in June 2020 when they launched Milestone Accounting Inc. You can hear their story in this short film.
Watch: How Milestone Accounting launched in the middle of a pandemic
Free technology ebook
September saw us launch the six Advisable Guides, on Process, Pricing, Education, Service, Marketing and of course, Technology. Each guide draws wisdom and insight from Advisable contributors and builds on that with detailed, actionable advice. So if you're not sure how technology and advisory services can work together in your firm or practice, head to Advisable and download the free guides.
Download: Advisable Guide to technology

What's the future for AI and accounting?
Staying with Advisable, we've added several brand new contributors to the platform. Shaye Thyer, CFO Mindbridge Ai tells us about using new technologies and automation in accounting software, how AI will change the lives of accountants, and how small firms can invest into AI and accounting tech.
Watch on Advisable: Shaye Thyer from Midbridge Ai discusses the future of accounting and technology

And Emily Deakin, Cloud Accounting Specialist at UHY Hacker Young, gives us her thoughts on all things apps, with advice on why you should set aside time for training in apps, how to use apps to offer advisory services, and the pressing question of 'how big should an accountant's app stack be?'
Watch on Advisable: Emily Deakin from UHY Hacker Young on apps and technology
It's crazy to think that 41 years ago VisiCalc was a paradigm shift over actual paper ledger books. Now spreadsheets themselves are perhaps close to being phased out as firms rely on apps and software like Xero, QuickBooks, Fathom and others. As for the coming 40 years, who knows...
---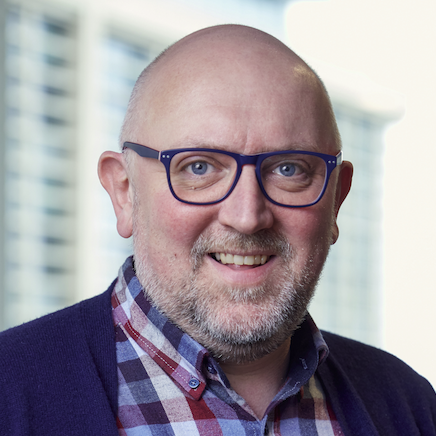 Written by Andrew Webb
Andrew is Fathom's Content Strategist based in the UK. He has a background in journalism and has worked for companies like the BBC and HuffPost, as well as start ups in education and technology. Andrew has also published 5 food books and makes a great pie.