At Fathom, we're delighted to be developing stronger relationships with accountants, advisors and small business owners in South Africa. Read on to find out more about what we'll be doing at the Accounting & Finance Show there, and read our case studies with South African accounting firms and businesses.
There are over 36,000 accountants in South Africa, and accountancy is the number two in demand profession. As the country continues to develop sectors such as IT, engineering and other high skill industries, that number is set to grow. Furthermore, many South African accountants are now making the leap to Cloud Accounting, using software like Xero and Quickbooks to better serve their clients. So there couldn't be a better time for Fathom to expand our presence in the region and support them.
Join us at the Accounting & Finance Show South Africa virtual event
As part of that, we're thrilled to take part in a virtual event in September in conjunction with the Accounting & Finance Show South Africa. In this event we'll be showing why Fathom is the premiere reporting software trusted by thousands of accountants and businesses around the world.
But don't just take our word for it, here are genuine reviews from the Xero Marketplace



So if you're based in South Africa and would like to find out what Fathom can do for your firm or business, join us at the Accounting & Finance Show South Africa on 1-2 September 2020, where we'll be making some special announcements.
How Fathom helps South African accountants do more for their clients
Just one of the many accountants using Fathom is Iridium Business Solutions, who are also a Xero App Integrator in South Africa, and so know a thing or two about accountancy apps and software. We caught up with Peter Magner, Director of Iridium, to hear how they're using Fathom with their clients.
"'How do we add more insights for our clients?' The answer is Fathom" Peter Magner, Director of Iridium Business Solutions
"We wanted to roll out reporting a year ago but weren't ready. Now I feel we're in a great position to start asking 'how do we add more insights for our clients?' The answer is Fathom because I've found it's easy to understand and you can just do more. We give our clients Xero, which is beautiful accounting software, we want to give them beautiful reporting tools and we love them to also use those insights to drive their business."
Read: Customer catch up: Iridium Business Solutions
Read: How Iridium Business Solutions uses Fathom to offer detailed analytics advice to their clients
Meet the business owners using Fathom
As hundreds of businesses around the world know, Fathom is great for drilling down into your financials and finding out where you can make improvements to your operation. From property to pet shops, business owners large and small use Fathom to save time and money and guide their businesses through uncharted waters.
Guy De Wieuw founded Petworld in South Africa in 2013. When COVID-19 hit, his investor was pushing him hard for detailed financials for the group. Guy's story highlights how easy it is to download and start using Fathom straight away, even in the middle of a global pandemic. He's now analysing his product lines across the stores for greater efficiency. "You can see patterns. If a certain category is suddenly becoming more popular, then you might have to extend that a bit in the stores… That's good as well in COVID; you don't want to be wasting money or having a stock that's not going to move and just sit there".
Read: Customer catch up: Guy De Wieuw at Petworld, South Africa
Read: How South Africa-based Petworld planned for the future with Fathom 🦜
Sign up for a free 14-day trial of Fathom
If you'd like to find out more about how Fathom integrates with Cloud Accounting software, and how it can help you firm or business grow, we've plenty more information on this blog and our support pages. To get started, start your fully functional free trial today, no credit card details required.
---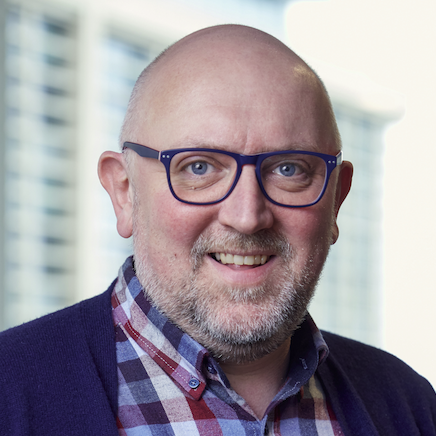 Written by Andrew Webb
Andrew is Fathom's Content Strategist based in the UK. He has a background in journalism and has worked for companies like the BBC and HuffPost, as well as start ups in education and technology. Andrew has also published 5 food books and makes a great pie.