Cape Town-based Iridium Business Solutions help a broad range of clients dig deeper into their numbers, as well as providing detailed advice and actions so clients can grow against a background of uncertainty. Read our full Q&A with Peter and Chay.
About the Client
Iridium Business Solutions is headquartered in Cape Town, South Africa, and has another branch in neighbouring Namibia. They are an official Xero App integrator, and are leaders in their field, with the skills, knowledge, and most importantly experience to guide small businesses with their application choices.
As a firm they focus on specific industries or verticals and have great expertise in retail, e-commerce, and inventory management and implementation. Acting as a dedicated business partner, they empower their clients to create a better future for people in Africa.
Highlights
Saving time by no longer having to wrangle financial data in office applications
Professional, best-in-class visuals - their preferred reporting app in the Xero ecosystem
Empowering the team to manipulate reports to show the client exactly what they need, with minimum fuss
Non-financial KPIs providing strategic insight for clients
Scenario testing using Fathom, to help clients plan for the future
The Challenge
The team at Iridium have a number of clients who want highly detailed advisory services in addition to their regular tax work and monthly management accounts. Several clients need analytics on complex non-financial data and KPIs. The small team was spending too much time trying to wrangle complex financial data into visuals using a combination of Excel and Google Sheets.
In conjunction with their clients, they reviewed several management reporting solutions in the Xero App Marketplace and trialled some of them with live client data. Most proved too inflexible for their needs, or didn't have quite the level of customisation and detail they and their clients needed. Not only that, but their clients wanted a deeper understanding of their numbers and what actions to take in easy to understand visuals.
The Solution
The team at Iridium have saved time and reduced the potential for errors by moving to Fathom, whilst providing a better report output for their clients. What's more, while their clients are experts at running their businesses, most don't have a background in accounting. "They're not going to take the P&L and go and do a graphical analysis and see their revenue trends" says Iridium's Director, Peter Magner.
"But now we're actually using Fathom as a tool to drive the business. We have a management meeting every month where we explore questions such as 'what was our revenue? What was the budget? What was our cash flow?'"
Not only that, but some clients wanted highly specific, non-financial KPIs to monitor and track their operations. For this level of complexity and detail, Google Sheets wasn't up to scratch, offering basic visuals with limited legibility that took a huge amount of time to produce.
The team tried a number of options from the Xero Marketplace, even passing client's live data through each of them to stress test them, before choosing Fathom due to its flexibility and the client's reaction to the visuals.
"Using Fathom was the first time we actually had great oversight of what we were missing, and which funds we should be offsetting. So, we use it to do an analysis, more than just using it as a simple reporting tool to fire out a standardised report to a client."
Moving to Fathom's professional, best-in-class visuals, client data is legible, understandable and actionable, freeing clients up to think about options and outcomes, rather than how to read their numbers. What's more, with seamless Xero integration, it's always up to date. "Now we just pull all that data in from Xero and do quite an easy trend analysis" says Peter. Consequently, Fathom has become a key driver for guiding the business.
"The experience that we want for our clients and for our team is something that's intuitive and easy to use and beautiful. We give our clients Xero, which is beautiful accounting software, we want to give them beautiful reporting tools and love them to also use those insights to drive their business," says Peter.
Accounting firms and their clients are facing an uncertain future, which is why scenario testing and the ability to adapt quickly and decisively are critical. Iridium already use Xero, Xavier, Receipt Bank and Practice Ignition with their clients, adding Fathom was the final piece of the app stack. "I've got clients who are now chasing me asking, 'we've got a management meeting next week, can I have my Fathom report beforehand as I want to prepare for the meeting.' So it's been well received by our clients".
---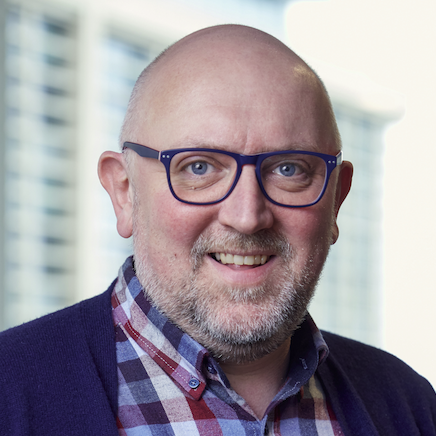 Written by Andrew Webb
Andrew is Fathom's Content Strategist based in the UK. He has a background in journalism and has worked for companies like the BBC and HuffPost, as well as start ups in education and technology. Andrew has also published 5 food books and makes a great pie.