One platform with infinite possibilities: why Fathom is your complete solution for analysis, forecasting and reporting.

The addition of Forecasting to the Analysis and Reporting functions rounds out Fathom as the all-in-one tool to examine your financials, derive valuable insights and plan for what's next. Here's how the three main elements of Fathom seamlessly work together, so you can confidently make business decisions and be prepared for any possibility.
Analysis
There are several ways to analyse your financial data in Fathom, from understanding profitability, cash flow and growth, to other key performance indicators. All of Fathom's Analysis tools are visual and interactive, so you can dive deeper into measuring the metrics that matter. The KPI Explorer lets you quickly see areas of strength and weakness, while the Growth tool helps you visualise the growth path of your business over time.
Want to benchmark several of your entities and share winning results and comparative data? Just fire up Benchmarking. Goalseek meanwhile helps you reach your targets by highlighting how a few marginal gains can deliver significant results. And the Trend Analysis is ideal for seeing patterns in your financial and non-financial data over time.

Whichever tool you use, Fathom lets you explore your results on the fly, gaining an overarching view or drilling down into greater detail and seeing the impact. Change a variable here, adjust a figure there, and see the results instantly. Indeed, one customer recently likened it to 'jamming with the numbers'.
Fathom's analytics tools are not only dynamic and interactive, they're also visual in nature. This is invaluable for explaining business insights in a way anyone can understand. The result is that clients or the wider team can start to think less about trying to comprehend the data, and more about what the data is telling them.
Forecasting
If Analysis looks at what's previously happened in your numbers, Forecasting helps you model out what could happen in the future. For example, if Analysis tells us that customer numbers have been growing at 5% a month, Forecasting lets you build that growth as a series of milestones going forward.
But here's the clever bit; you can add different new business events (called Microforecasts) and start to see their impact. So say you hired an extra sales rep, how would that affect your numbers? What if you hired two? Or bought an extra van or piece of equipment? All these Microforecasts can be applied to your baseline forecast to become part of your business strategy.

We designed Scenarios to answer the "yes, but what if this happens?" decisions that businesses typically face every day. With Scenarios, you can combine Microforecasts, drivers, and formulas to plan for different financial outcomes. Like Analysis, you can also present a Forecast visually.
And here's where the Business Roadmap comes in. This innovative feature presents each Microforecast on its own timeline. These hypothetical events can be toggled on or off, and moved around with the click of a mouse, letting you instantly see the impact on your chosen key metrics like gross profit, EBIT, cash on hand, and many others. Being able to model alternative futures and actions for your business takes away the guesswork and is a powerful tool for decision-making.
Reporting
So, with Analysis you know what's happened, and thanks to Forecasting you have a pretty good idea of what's going to happen. How do you share these insights? That's where Reporting comes in. Fathom's reporting functionality lets you drag and drop charts from your Analysis and Forecasting work directly into the report builder, no more wrangling with desktop publishing or Office applications. The result is a professional-looking report made in moments.

That's great for printing or emailing as a PDF to a client, but Reporting in Fathom also has an online presentation function, where you can move through the report and get extra information. Another benefit of presenting within Fathom itself rather than scrolling through the PDF on screen is that if there's a question or suggestion, you can quickly jump back into Analysis or Forecasting and enact it.


You can even give clients or colleagues viewer access to Fathom, so they can review and comment on anything in their own time, and you can respond. This asynchronous approach can often address points or issues so that when you do meet, you're having deeper, more meaningful conversations rather than explaining things.

In developing Fathom, our goal is to provide a tool that is not only powerful, but also approachable and actionable. As part of this, we've focused on building a deep integration between the tools, giving you beautiful forecasts, analysis and reports to present to key players.
Do more, with Fathom
So as you can see, Fathom's Analysis, Forecasting, and Reporting functions work together to give you an all-in-one solution for your clients or business, letting you see what's currently happening, where you're heading and how you can communicate that effectively with stakeholders.
If you'd like to find out more about how Fathom can help you, chat with one of our support team today. And if you're not yet using Fathom, what are you waiting for? Start your free 14-day trial today by clicking the link below.
---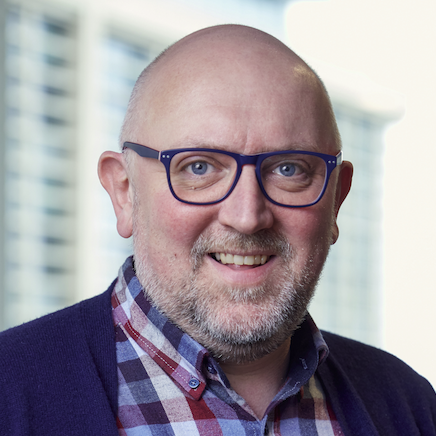 Written by Andrew Webb
Andrew is Fathom's Content Strategist based in the UK. He has a background in journalism and has worked for companies like the BBC and HuffPost, as well as start ups in education and technology. Andrew has also published 5 food books and makes a great pie.