Take your data presentations to the next level and display exact figures without compromising the structure or readability of your reports with Data Labels.
The new Data Labels feature enables labels for each data point on Trend and Projection Trend graphs, giving you the flexibility to analyse your data over any date range and unit of measure.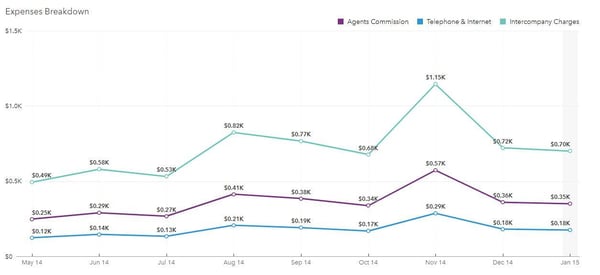 With this level of customisation, you can confidently present your findings, knowing that your reports are accurate and aligned with your business goals. Enabling Data Labels is as simple as ticking a checkbox. With the new "Show data labels" toggle, you can effortlessly bring your data to life.
Maintaining a clean and visually appealing report layout enables clients and stakeholders to better understand a business's financial performance and confidently make business decisions. Data Labels showcase precise figures in your charts without the need for additional tables or cluttering up your reports. With this feature, you can seamlessly integrate the exact data you need, ensuring your insights take centre stage.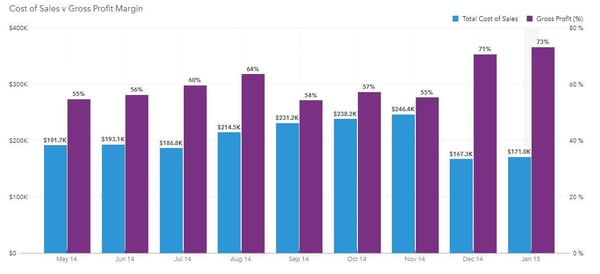 The Data Labels feature can be used across various trend chart configurations and multiple series. Whether you're working with line charts, bar charts, or area charts, Data Labels adapt to your chosen chart style, providing you with precise figures for each data point, regardless of the stacking or combination of series types you employ.
Fathom understands that maintaining the integrity and visual appeal of your charts is crucial. To help you achieve this, we've incorporated a feature called "collision detection" within Data Labels. This automatically hides labels that would otherwise overlap or clutter your charts, keeping them clean, presentable, and free from unnecessary distractions.
To further enhance the readability of your data labels, we've introduced rounded labels based on the axis values. This design choice prevents labels from overlapping or obscuring your data, ensuring that the information is presented clearly and effectively. Whether it's "$167.5k" or "$35.4M," your figures will be displayed in a manner that is both informative and visually appealing, guaranteeing that your audience can easily interpret and comprehend the insights you're sharing.
We've listened to your feedback about printing charts to PDFs and displaying charts with valuable information, without having your report layouts disrupted by adding reference tables. Data Labels remain visible when printing to PDF, allowing you to generate professional and comprehensive reports that can be shared and distributed without disrupting layouts, giving you more time back to focus on the important work.
Questions, comments or feedback? We'd love to hear from you. Get in touch by sending an email to support@fathomhq.com.
---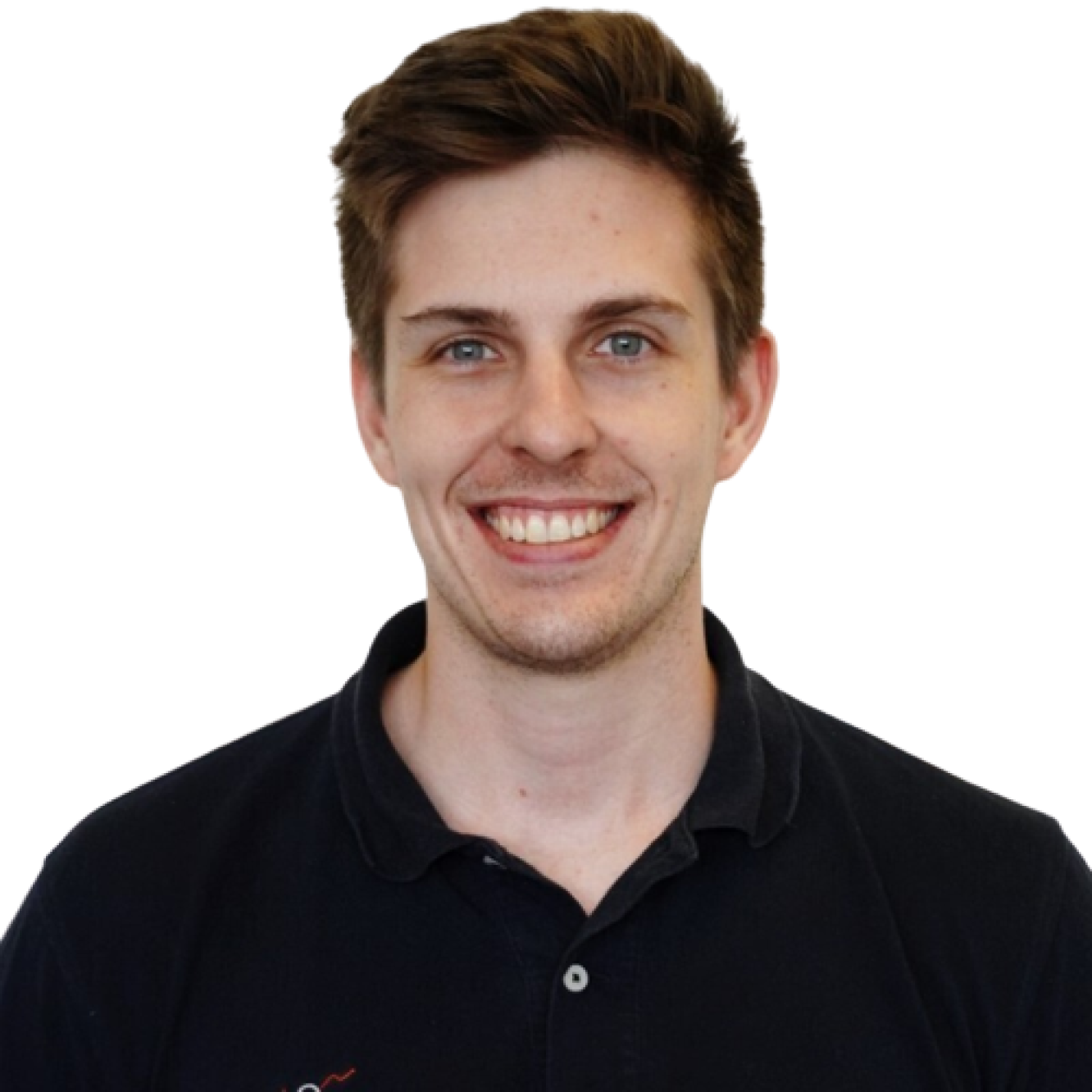 Written by Luke Ryan
Luke is a Product Manager at Fathom. He values customer relationships and insights as a driving factor behind product strategy and roadmaps. Luke has a background in both Technology and Finance, having worked as a Product Manager and Financial Analyst. Luke holds Bachelor's in Business and IT, a Masters in Applied Finance, and can talk endlessly about craft beer and homebrew.