Since its 2017 launch, Fathom's custom reporting has delighted and empowered our customers to craft engaging reports for their clients and their teams. With our latest release we've expanded your available reporting comparatives along with enabling you to build more detailed custom tables, so you can tell even more captivating stories in your financial tables and KPI tables.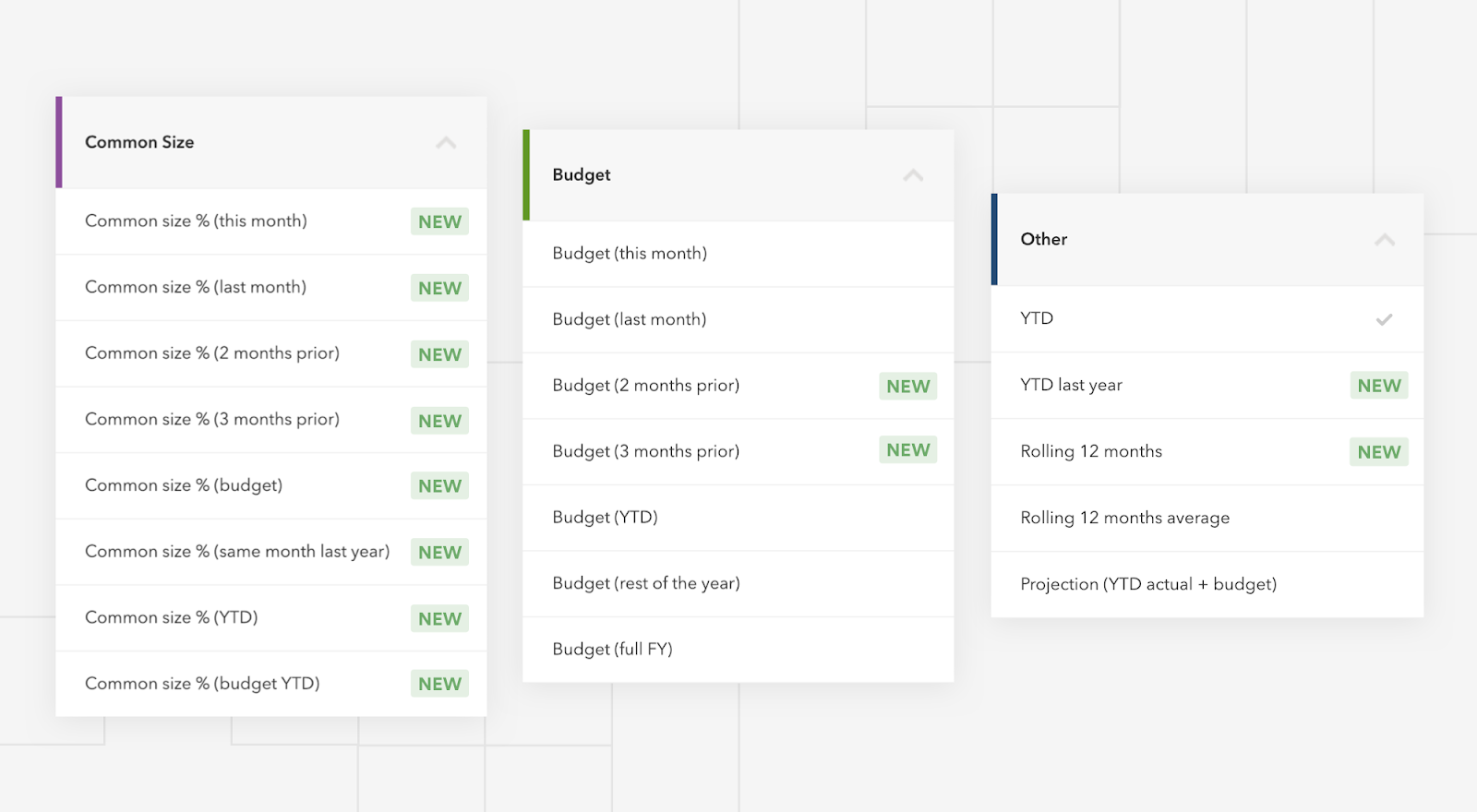 An impressive comparatives toolkit
Great comparatives are the cornerstone of compelling financial reporting, allowing for better context and insight in your reports. We've added oodles of new column types which you can use in your reports to compare across an extended range of common size, budget, target and rolling average metrics.
We've expanded your reporting comparatives toolkit with:
Common Size (% of revenue)
This month / Last month
2 months prior / 3 months prior
Budget / Budget YTD
Same month last year
YTD
Budgets & Targets
2 months prior
3 months prior
Other
Rolling 12 month average
Last Year YTD
A helpful new financials layout
With the addition of these new comparatives, we've also added a new prebuilt table type for you to use in your reports — a popular way of analysing your year-on-year performance:
A more comprehensive view of your KPIs and financials
Along with these new column types we've also added the ability for you to add a 12 period data table to your reports.
These are great for:
Tracking KPI trends

Explore a holistic view of your KPI trends up to 12 periods, and see the growth or change in your KPIs in more detail.

Crafting custom financial statements

Build out up to 12 periods of custom financials to round out your reporting with more detail than ever before.
You'll be able to add a table with up to 6 periods to your portrait pages of your reports, and up to 12 periods to your landscape pages.
We'd love to hear your thoughts and feedback. If you have any questions please email us at support@fathomhq.com.
Learn more about Fathom Reporting in our Help Centre
---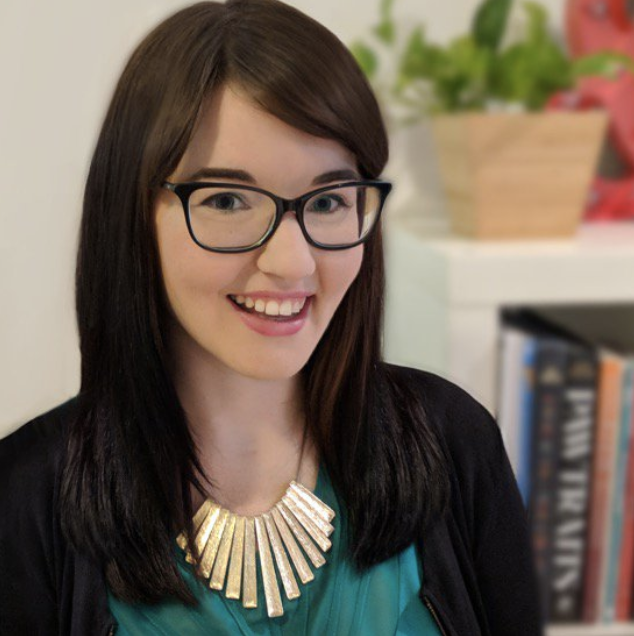 Written by Laura Van Doore
Laura is the Head of Product Design at Fathom. A seasoned design professional, Laura has spent over 9 years working in user experience, in environments ranging from scrappy startups to corporate giants. Her background includes designing industry leading digital products across fintech, travel, government, automotive, ecommerce, fitness & real estate.