2019 has been an exciting year for Fathom. In August we started rolling out our slick new reporting platform, and over the following months we continued to introduce a range of new improvements to make your report building as speedy and as enjoyable as possible.
Our November announcement brings even more new features for Reporting, as well as some handy new tricks for Analysis tools.
New in Reporting
Table of Contents
Looking to add a reference list to your printed reports to make them easier to browse?
We've added the ability for you to easily include a Table of Contents to the beginning of your PDFs or printed reports.
You can turn the Table of Contents on from your 'Print Settings'.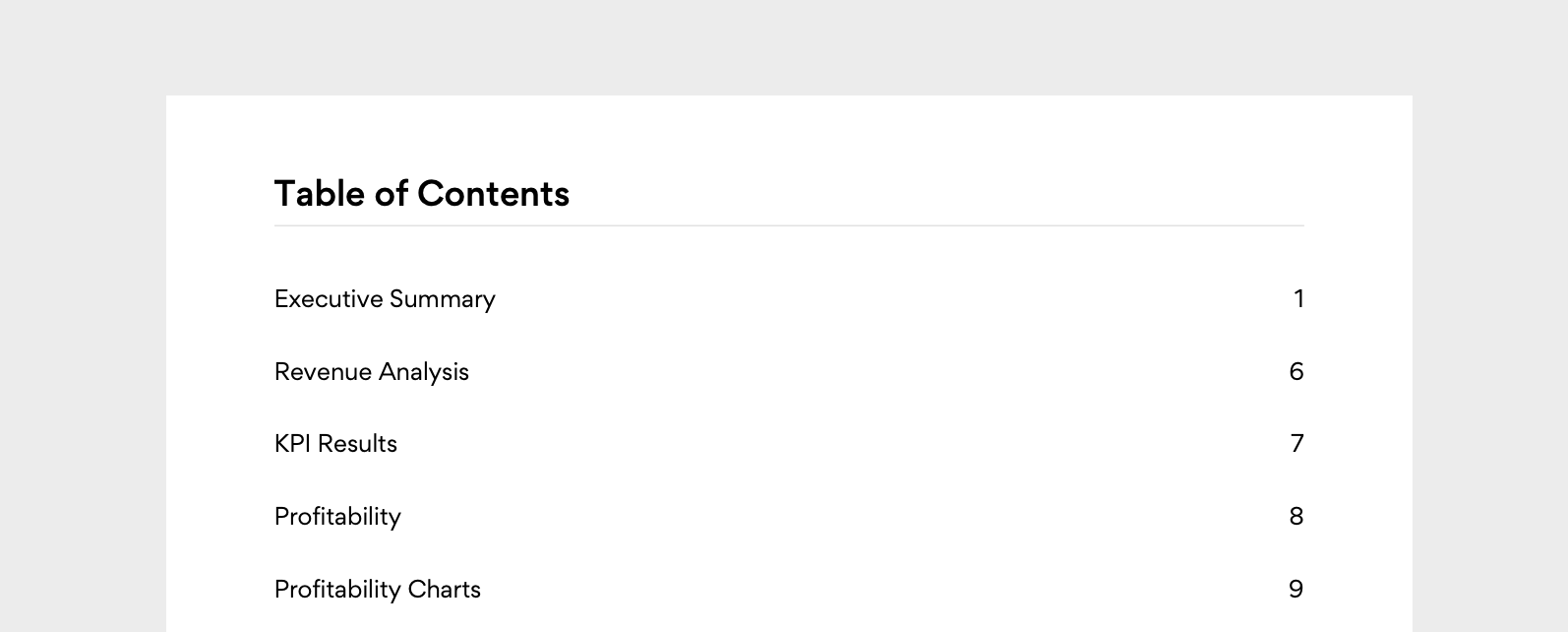 Multi-Drag Charts and Tables
Moving and rearranging large groups of charts has never been easier. Our brand new drag and drop report builder has been a hit with users, but we wanted to make the experience even more efficient. You can now select multiple components by holding down ctrl + clicking on each element, and then drag an entire group to rearrange.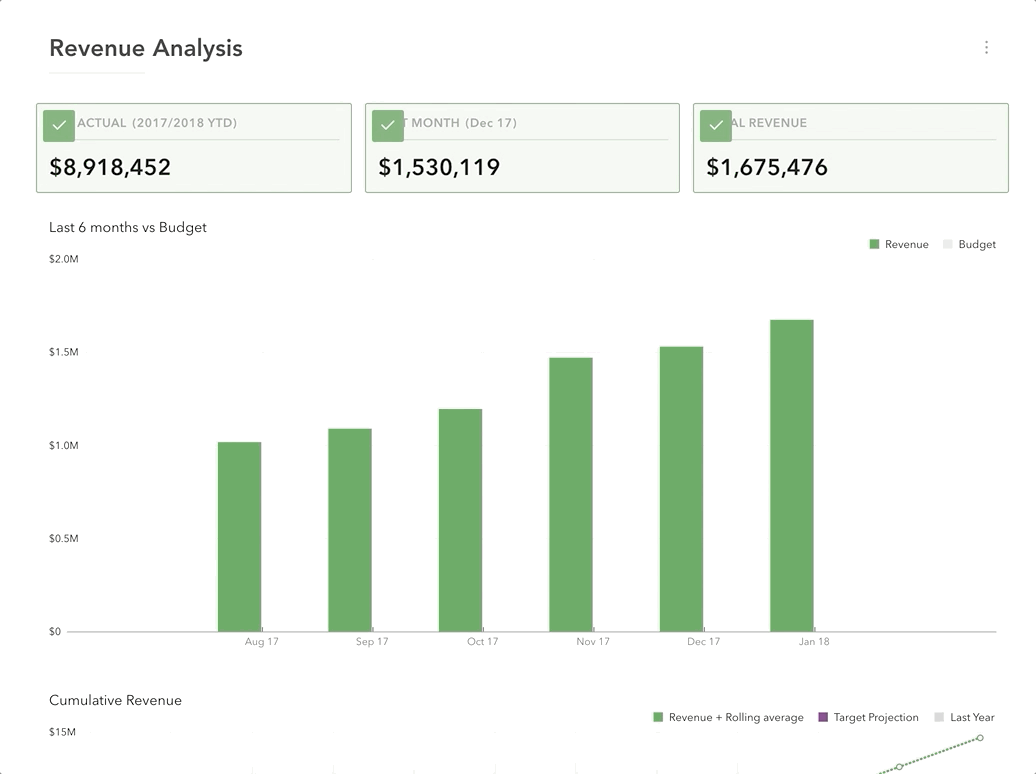 New in Analysis
Chart Type Selector
Say hello to even more flexibility with exploring your trend data in Analysis tools!
In the Trend tool, we've added the ability for you to change from a line chart, to a bar or area chart instead.
It's as easy as clicking on the metric name, and selecting the chart icon that you'd like to apply to that metric. You can even mix and match different chart types.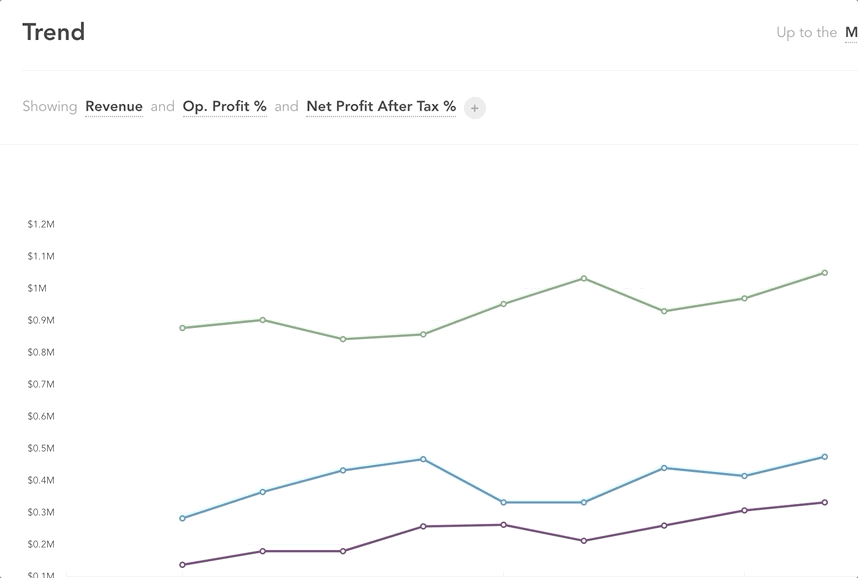 Sharable links
Across many of our Analysis tools, we've added the ability for you to deep-link to a specific tool with options turned on/off. This means you can get your analysis tools in your favourite configuration (e.g. KPI explorer, showing off-track KPIS, sorted by importance) and then bookmark these URLs to come back to, or send a link to a client or colleague.
You can use these new deep-links in:
KPIs
KPI Explorer
Growth
Rank
Compare
Financials
We'd love to hear your thoughts and feedback. If you have any questions please email us at support@fathomhq.com.
---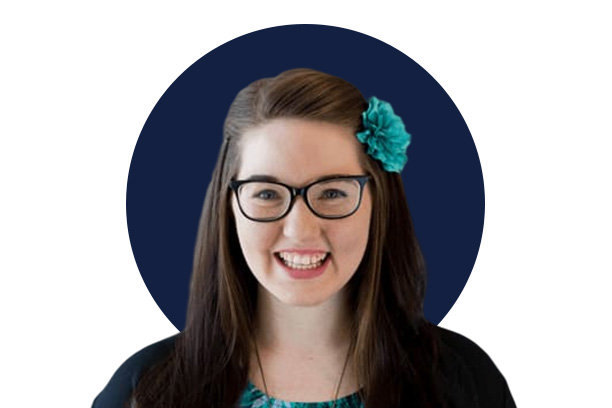 Written by Laura Van Doore
Laura is Fathom's Head of Product. A seasoned design & product professional, Laura has spent over 10 years working in user experience, in environments ranging from scrappy startups to corporate giants. Her background includes designing industry leading digital products across fintech, travel, government, automotive, ecommerce, fitness & real estate.