Today, we'd like to take the opportunity to show you the first instalment of the fresh new Fathom. Our new Analysis platform has improved the performance of the original Analysis tools, and provides you with a simpler interface.
While this update focused mainly on performance and a better user experience, we've added a few enhancements along the way, which we've shared below.
Also, you can now experience the Fathom analysis tools on the go. Improvements have been made so that the Analysis platform works well on iPad, Android and other tablet devices.
It's all part of our commitment to providing beautiful reports and insights to help businesses thrive.
Here's an overview of what's new:
KPIs
The popular KPI results tool has been upgraded to give you the ability to filter KPIs by on-track and off-track results. We've also updated the column selection so you can view KPI results compared to the prior period or the same period last year.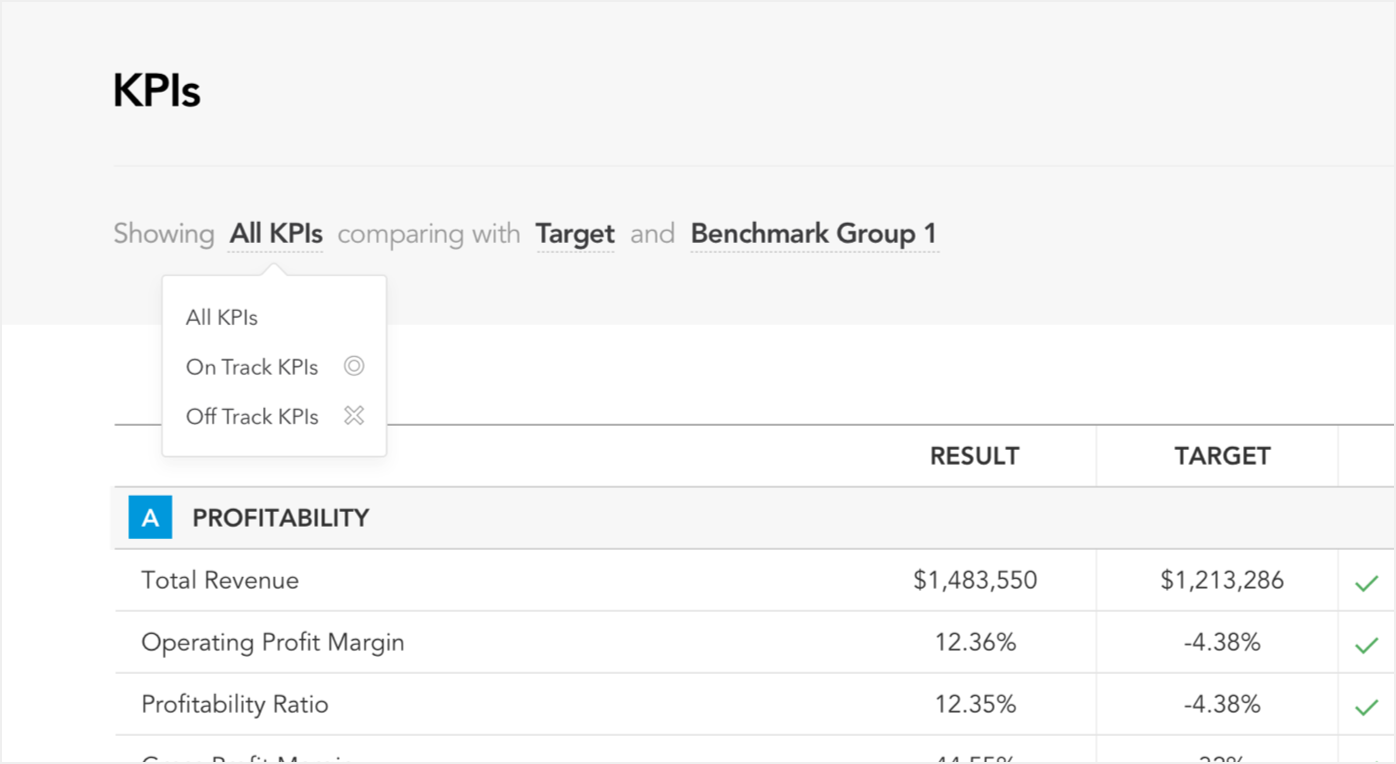 Trends
There's been significant enhancements to the the Trends tool. The biggest of these is that you can now choose to trend any account from your Chart of Accounts. On top of this, you can select budget (or target) and rolling average comparatives for variables you're trending.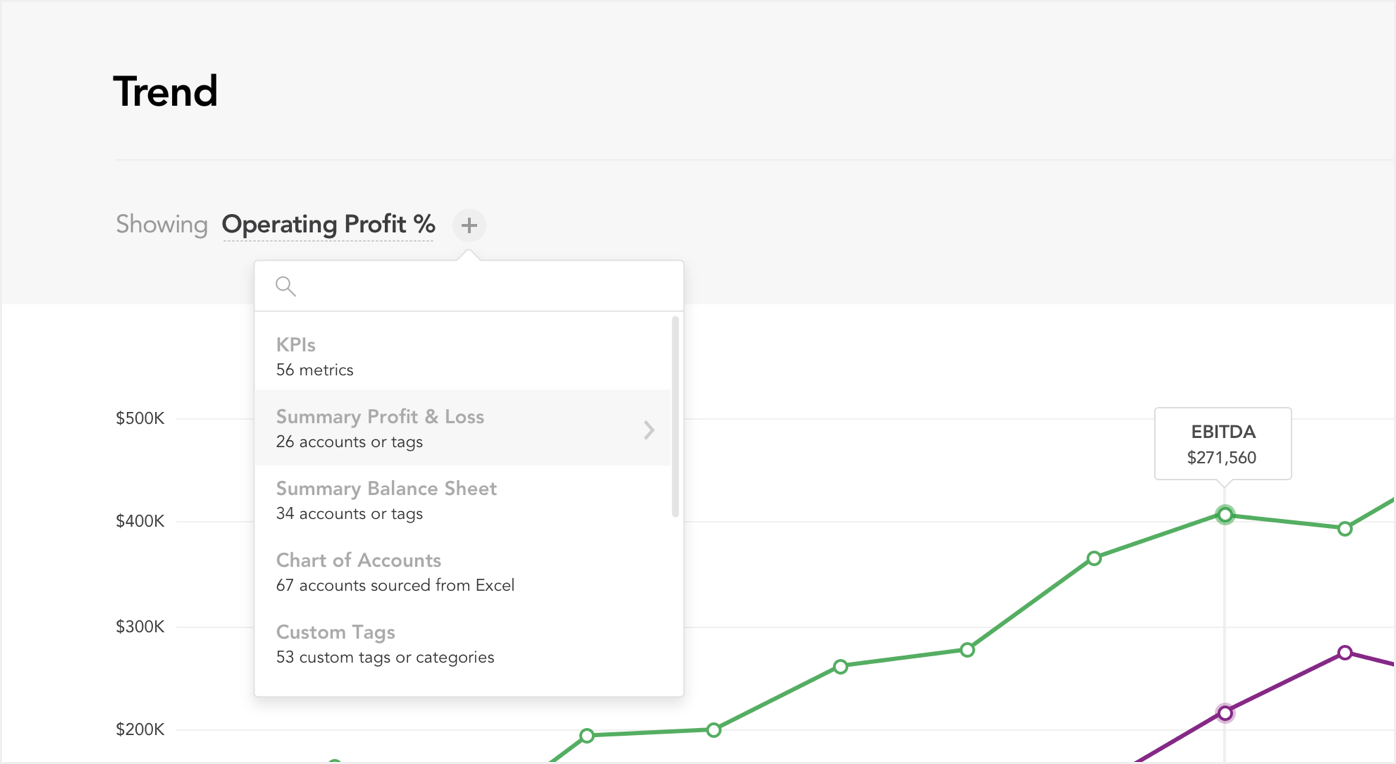 Financials
In the financials tool, you can snap between a summary or detailed view of the Profit and Loss and Balance Sheet, just like Fathom Reporting.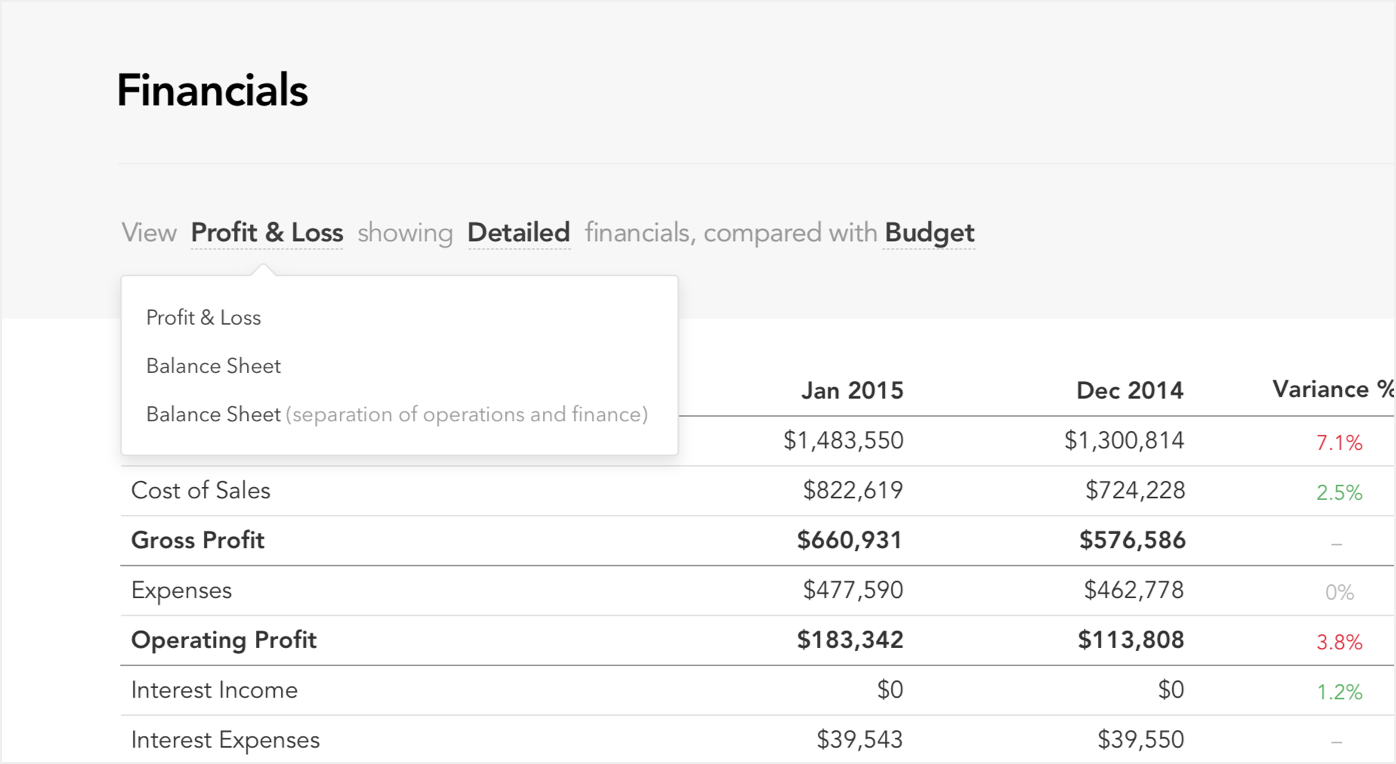 Consolidated Financials
For Consolidated Financials, you can snap between summary and detailed views of your consolidated results. Additionally, it's possible to drill down into any line item for a breakdown of results by company.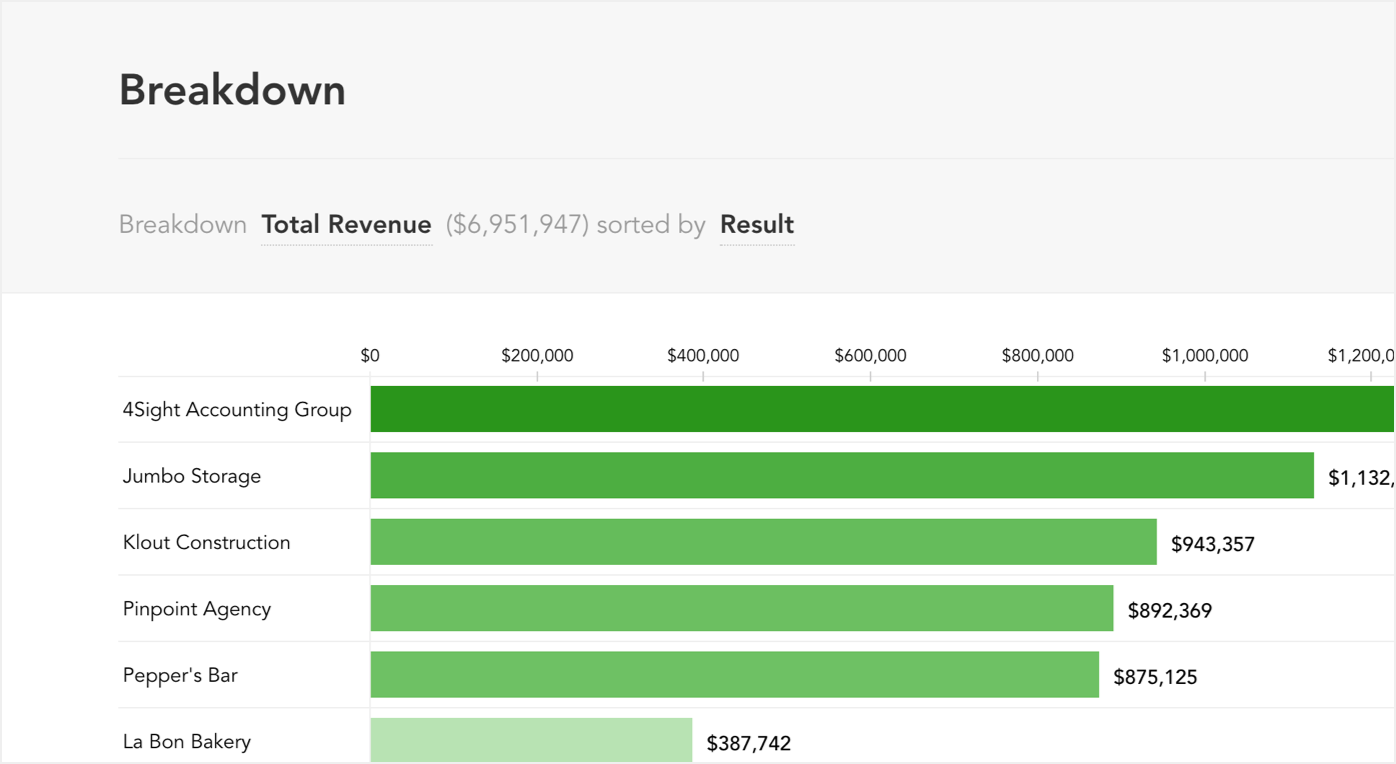 We've also made some overall enhancements to help you navigate easily around the Analysis tools.
Period selector
Just like in Fathom Reporting, we've given you the flexibility to make make any quarter or year a 'partial period'. This gives you the ability to select the ending month for quarter-to-date and year-to-date periods for a more flexible view of past results.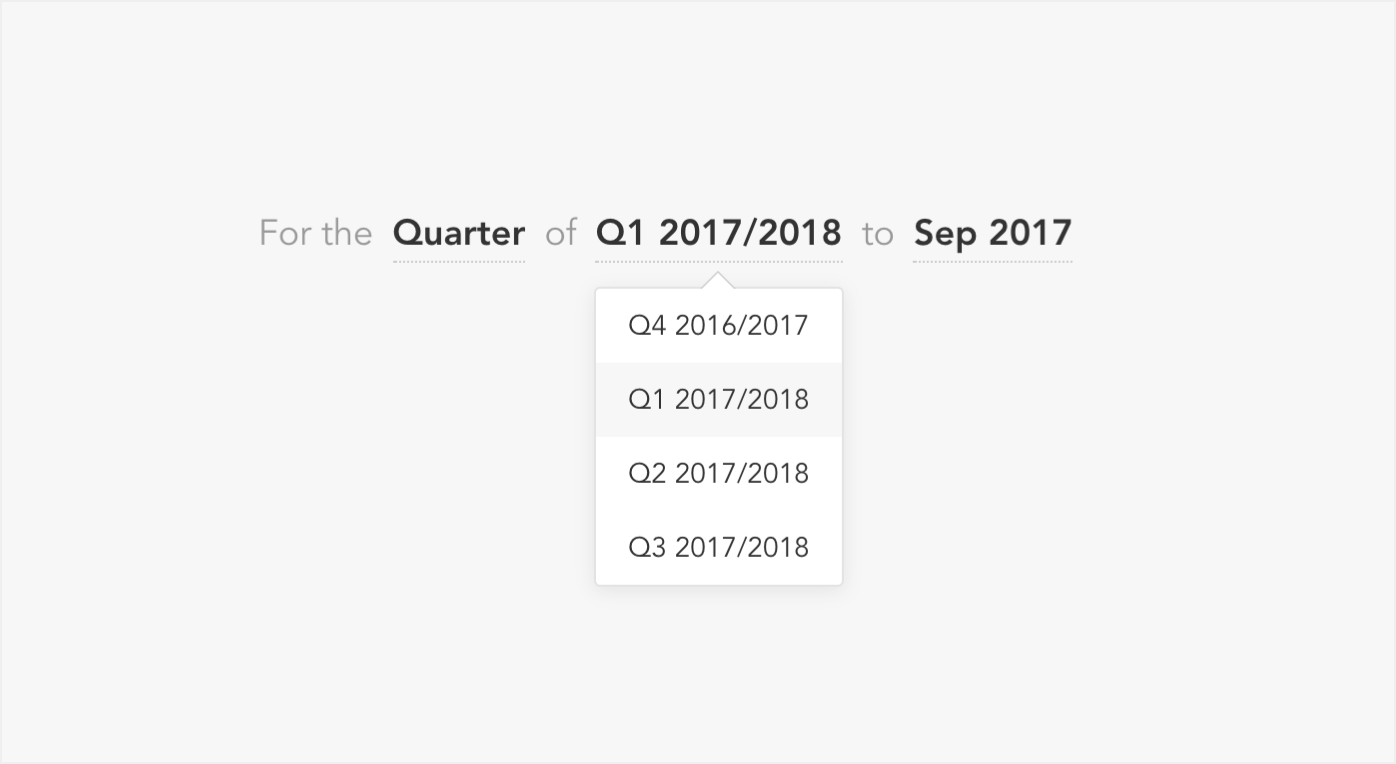 Improved sidebar
You can now 'pin' the sidebar so it remains open, if you prefer. This helps you to navigate quickly between tools.
The download PDF icon has been moved to the bottom of the sidebar so it's consistent with Fathom's reporting.
Presentation mode
We've created presentation mode which is a full-screen view of the Analysis tools. Presentation mode is great for management meetings with your team, and also great for advisors, when presenting to clients.
Thank you to our users who have provided feedback and helped to shape the new Analysis tools.
"Just wanted to give you a quick shout out on the update you have just rolled out. These are a significant enhancement to how the system works and I am a big fan in particular of having the rolling average available as a comparative on the Trends. Excellent work team, very happy with these new features."
Want to find out more about Fathom?
Start transforming financial data into business intelligence with our suite of analysis tools and reports. Use Fathom to assess and understand key aspects including KPIs, cash flow, profitability, growth and more.
Visit our Features page to get started on a free trial and to see how we can help you grow.
---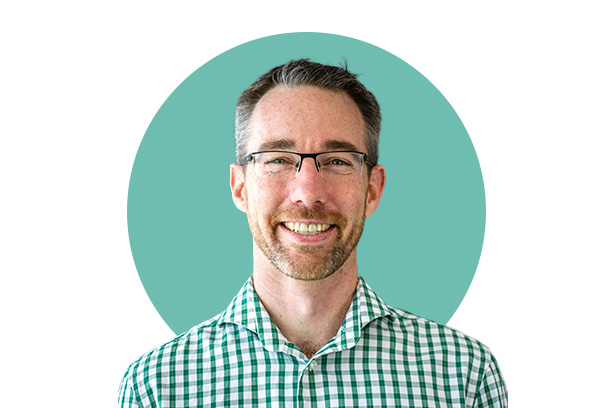 Written by Dan Walls
Dan Walls is a Director & Co-founder of Fathom.