It's taken over 40 people, 1.5m lines of code, and nearly two years to research and develop, but in late 2020 we proudly released the game-changer that is Forecasting in Fathom. This was the biggest update and undertaking since the initial development of Fathom over a decade ago.

In this video, we hear from two people who were at the very forefront of developing Forecasting, Head of Product Laura Van Doore, and Fathom Co-Founder Geoff Cook. They speak candidly about the extensive research they did with accountants, the leap thoughts that led to some of Forecasting's unique and revolutionary features, and the sheer hard graft of making a super slick user interface move all the financials dynamically.
Researching the problems
Typically, an advisor would spend nine hours building a forecast.
Laura and Geoff start by sharing some early groundwork, like ensuring they didn't make any assumptions about the type of tool people needed, and how they found out that traditional ways of forecasting we're taking far too long. "Typically, an advisor would spend nine hours building a forecast, whereas a CFO would spend even longer due to operational knowledge of the business," says Laura.

That wasn't the only issue, however. The research revealed forecasts had a short shelf life. "They're great for decision making at first, but by month four, many firms are back to shooting from the hip. Either that or they have to invest in a maintenance programme for their forecast. And for advisors and accountants, another obstacle was 'I've built this amazing detailed forecast, but how do I get clients to understand what I've done? It's just a huge sheet of excel numbers".

From this research, the team devised a set of guiding principles that informed everything else.
Traditional forecasts

Forecasting in Fathom

Are time intensive to create

Depreciate quickly

Hard to decipher

Difficult to communicate

Efficient to build and maintain

Adaptive and always relevant

Auditable and transparent

Approachable and actionable
Forecasting reinvented
Businesses face a myriad of small decisions every day; 'should I take on that new employee? Should I purchase that new asset?'. This led to us thinking about forecasting in a different way. First, there's microforecasts: keep your forecast in check by setting up individual forecasts for different business events. And then use these as building blocks to form your overall plan.. Added to these are Quick Metrics, which let you instantly see the impact on key financials.
Watch: how to use Forecasting in Fathom

Knowing when or when not to do something is sometimes as crucial as knowing what to do in the first place, so for that, we built scenarios. These are small deltas on your main forecasts that let you model out different financial scenarios without disrupting your base forecast. "It's very maintainable. What happens if my revenue is 10% lower? What happens if my costs are 10% higher? What are the implications of hiring that extra staff member?" says Geoff.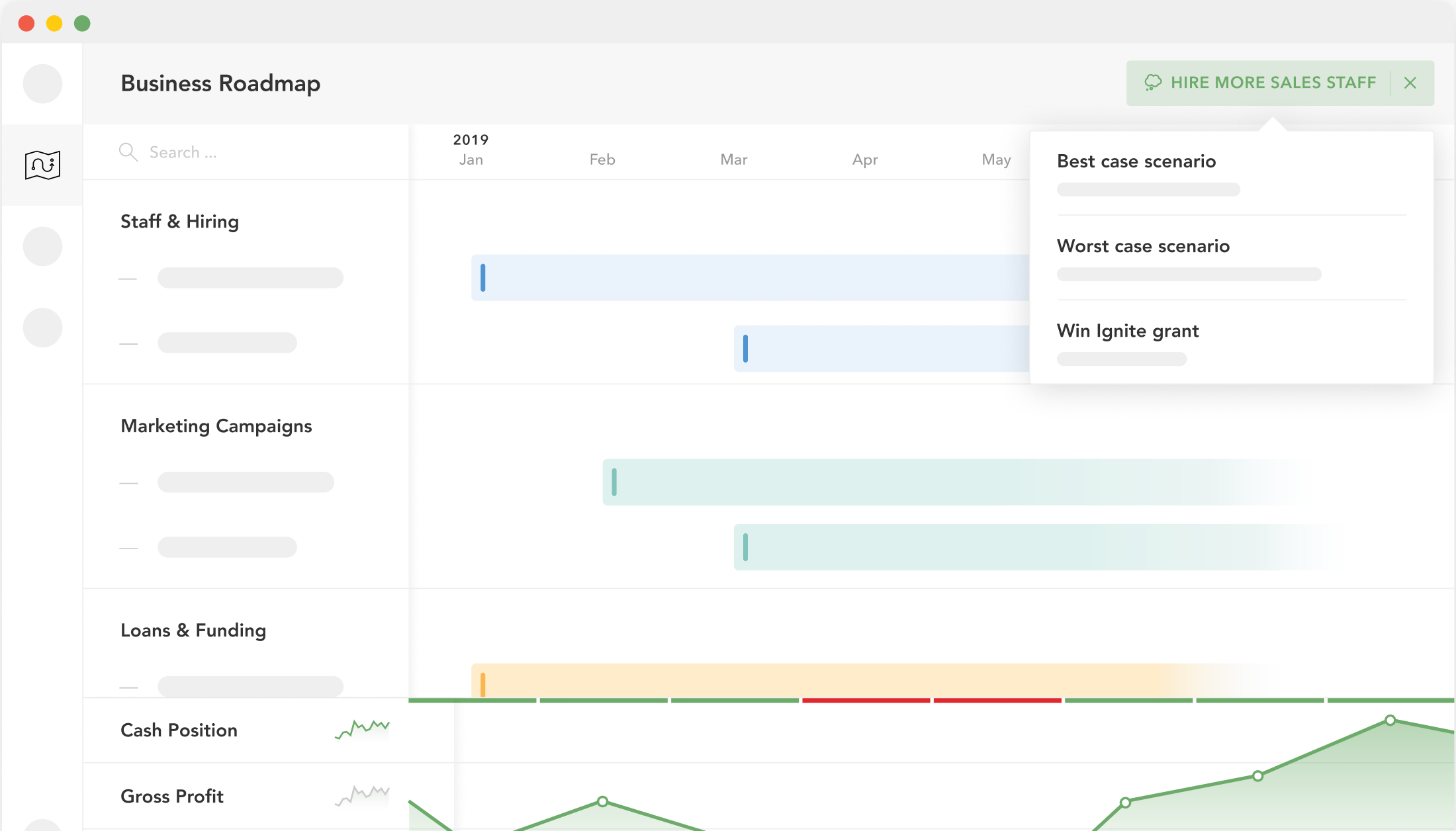 We set out to make a forecasting tool, but along the way, we realised business planning is so integral to how the forecast turns out. We wanted to make this element of forecasting simple, flexible and dynamic. So while you're moving bars around and trying things out, under the hood there's some serious data processing happening as your numbers update in real-time. The result is a forecast you can action in your business or with your clients.
Insights like never before
Launching during a global pandemic gave the team extra motivation to build something that really empowered businesses to understand their position; "it helped build belief in what we were doing and helped us get to work every morning" says Geoff. Finally, there was the belief that all this should be included in your monthly Fathom subscription, not a new stand-alone product, because we believe every business should have a forecast, and with Fathom, you can.
---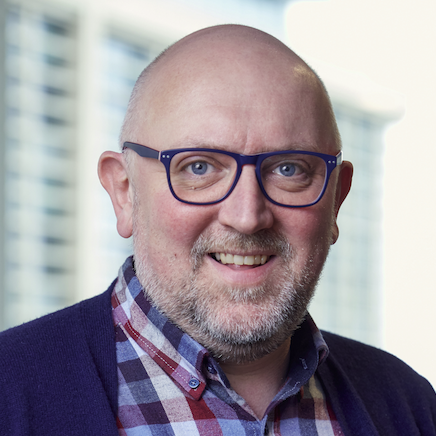 Written by Andrew Webb
Andrew is Fathom's Content Strategist based in the UK. He has a background in journalism and has worked for companies like the BBC and HuffPost, as well as start ups in education and technology. Andrew has also published 5 food books and makes a great pie.