As a small business owner, you wear a lot of hats. Not only are you everyone's boss, you're also the bookkeeper, the HR rep and sometimes even your own secretary. And that's only at the office! At home, you might be a spouse, a parent, a breadwinner and, during the holidays, chief entertainer. Finishing all that's required of you this season can seem like a balancing act.
As you're starting another year, here are four tips to help you keep focused and feeling fresh.
Manage Your Time
Managing time isn't always easy when you're the one in charge of conducting employee reviews, taking inventory, tackling this year's budget or goal planning.
If you find yourself overwhelmed with the number of tasks you have on your to-do list each day, get organized. Do the most important things first, and then delegate the rest. This will free you up so you can focus on the critical responsibilities that come with the start of another year.
Make the Most of Each Moment
You may be logging long hours at work, but this shouldn't mean you have to miss out on the other things that matter in life.
Aim to get home a bit earlier so you can spend some quality time with your family. Read your kids a book, prepare dinner together, build Lego or go for an afternoon walk in the neighbourhood. You'll always treasure these special times together.
Plan Your Recreation
Now is a great time to be considering how you'll spend your downtime in 2016. Why not find some new activities to try in your area?
Sign your kids up for art classes, join a sports team or consider investing in a vacation where you can hit the slopes or lay on the beach as a family. This year, use your budget to create memories that go beyond the holiday season.
Get Your Financial Ducks in a Row
The power of a budget is in its analysis.
After all, the reason you created a budget last year was to give your business a benchmark for spending, and now it's time to see how you did. With Fathom, you assessed your small business's performance, from tracking trends to identifying opportunities to improve, right?
Well, if you're looking to get more out of Fathom, the integration with QuickBooks Online lets you sync your data directly so you can get accurate insights and reports quickly and easily. You can learn more about the Fathom and QuickBooks integration at Apps.com.

All of us at Fathom wish you a happy and prosperous 2016!


---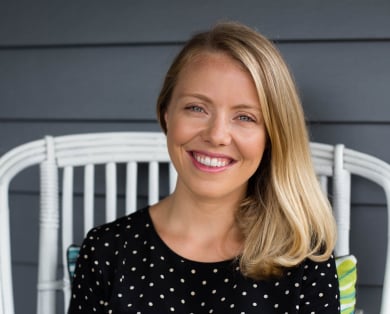 Written by Georgie Pollok
Georgie is Fathom's Marketing and Communications Manager. As one of the company's first employees, Georgie is passionate about the product and its users. She has over 14 years of experience in communications in a variety of industries and holds a Bachelor of Business/Bachelor of Arts in Marketing and Public Relations.