Fathom is now fully integrated with Intuit's QuickBooks Online and QuickBooks Desktop. This integration provides more than 1 million QuickBooks users with access to beautiful performance reports and insightful business intelligence. Fathom is also now featured on Apps.com.
If you use QBO or QBD, gaining the insights you need to make better business decisions has never been easier. Fathom helps you to assess business performance, monitor trends and identify improvement opportunities.
By integrating Fathom with QBO you get:
Deeper insights

— See exactly how well your business is performing using a suite of in-depth analysis tools and key financial indicators.
Beautiful reports and dashboards

— Whether presenting to a client, reporting to the bank, or updating your management team, you'll always impress with Fathom's stunning visuals and reports.
On-the-fly benchmarks

— Easily compare, rank, and benchmark your companies, clients, or franchisees.
Consolidated reporting

— Create consolidated reports for a group of companies - and do so with exceptional efficiency.
Alert Monitoring

— Use a single, centralised dashboard to monitor each of your companies or clients.
SMBs can use QuickBooks and Fathom to better measure and track financial performance, while navigating a course towards better profit, cash flow and business value. In addition, consultants and QuickBooks ProAdvisors can use the dashboards in Fathom to provide virtual CFO services to their clients.
We encourage you to read the reviews already posted on Apps.com. Here's what some QuickBooks users have been saying about Fathom:
"This is literally one of our favorite apps in the QBO marketplace. It gives you much deeper insight into the numbers and clients love the way it looks. Highly recommend."
"This software is awesome. We use custom dashboards for our clients and Fathom has made that process 20x more efficient. Awesome!"
"Given I have an extremely limited amount of time to turn around analysis for the company I consult for, Fathom has been the answer to just about every reporting need I have. Great product!"
The details
Get instant financial intelligence with Fathom. Start today with a free 14-day trial.
Find out more about Fathom for QuickBooks Online at www.fathomhq.com/quickbooks.
Pricing varies by region. Plans start from USD$39/month in USA, GBP£29/month in the UK, and AUD$49/month in Australia and other regions. You can find out more about the Fathom pricing here.
Fathom Applications created Fathom (www.fathomhq.com), the financial reporting and business intelligence tool that killed the boring management accounting spreadsheet. Fathom helps advisers and small-business owners to make better business decisions, and integrates seamlessly with Xero, MYOB, and, now, QuickBooks Online and QuickBooks Desktop.
Fathom HQ is located in Brisbane, Australia. Contact us by phone (+61 7 3333 2239), or email us. We'd love to hear from you.
---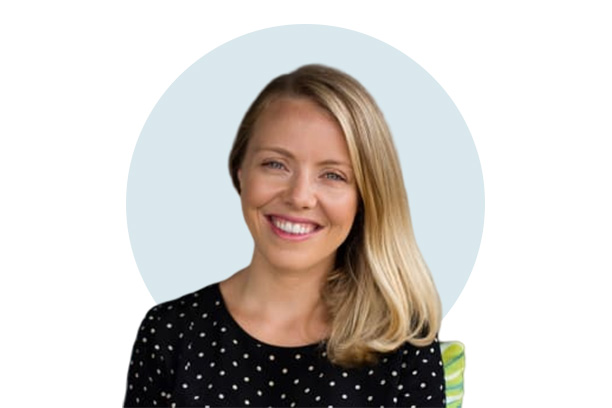 Written by Georgie Pollok
Georgie leads our Brand & Communications team. As one of the company's first employees, Georgie is passionate about the product and its users. She has over 15 years of experience in communications in a variety of industries and holds a Bachelor of Business/Bachelor of Arts in Marketing and Public Relations.