Get up to speed with the latest Fathom product news. Here's a quick wrap-up of the features we've recently released.
Add profit margin

rows

to the Profit & Loss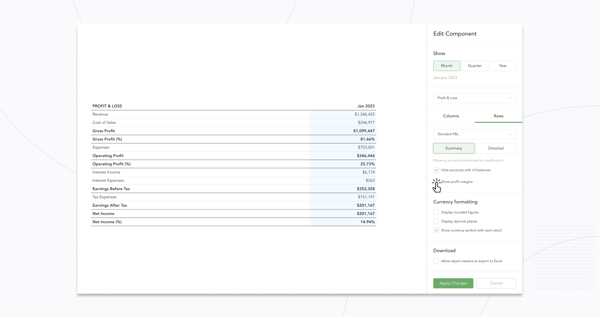 Keeping track of profit margins enables you to better understand and address changes in sales, cost, and expense management.
While Fathom has allowed you to include profit margins in financial statements for some time, the margins could only be displayed in a Profit & Loss column. Based on your feedback, we have also added the ability to turn on profit margin rows in Profit & Loss statements.
Gross Profit, Operating Profit, and Net Income margins can be added as rows within a standard Profit & Loss.
If you prefer the EBITDA layout, then you can add the Gross Profit before Depreciation, EBITDA, and Net Income margins to a Profit & Loss statement.
To utilise the new profit margins rows options, edit a Profit & Loss statement within a Fathom report. Under 'Rows,' check the option to 'Show profit margins.'
Precision reporting

with decimals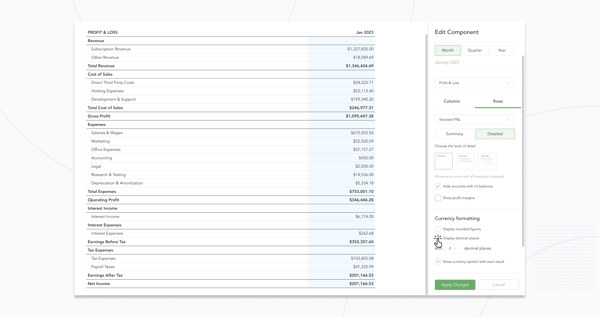 Limit confusion caused by rounded figures by enabling decimals in Financials and KPI tables.
Decimals were previously only available when rounding results to the thousands, millions, or billions. For example, $1,200 would become $1.2k.
You can now turn on decimals for unrounded results, too. Decimals enable you to be even more precise with your reporting. So, a financial statement will display $1,199.92 instead of $1,200.
To turn on decimals in a Financial statement or KPI Table, edit the table in a Fathom report. Under 'Currency Formatting,' check the option to 'Display decimal places.' Depending on the currency, you can display 2-3 decimal places.
Enhanced performance and a new Report Centre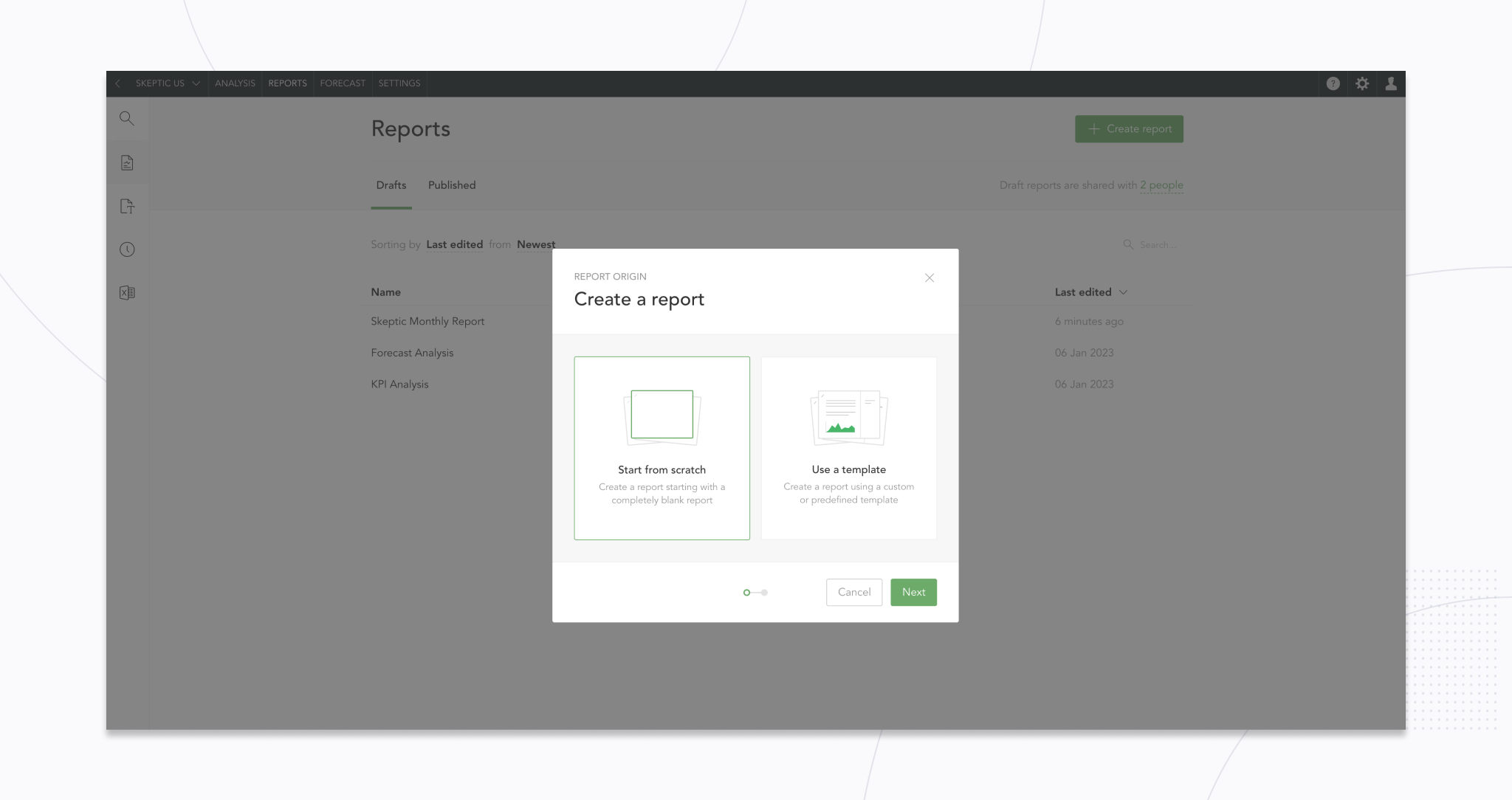 You may have noticed slight changes to the look of our Analysis and Forecasting tools. Fathom's Developers have been hard at work upgrading our front-end framework and design system, allowing for a more streamlined user experience, increased speeds, and better performance.
And now, Reports have received the same treatment!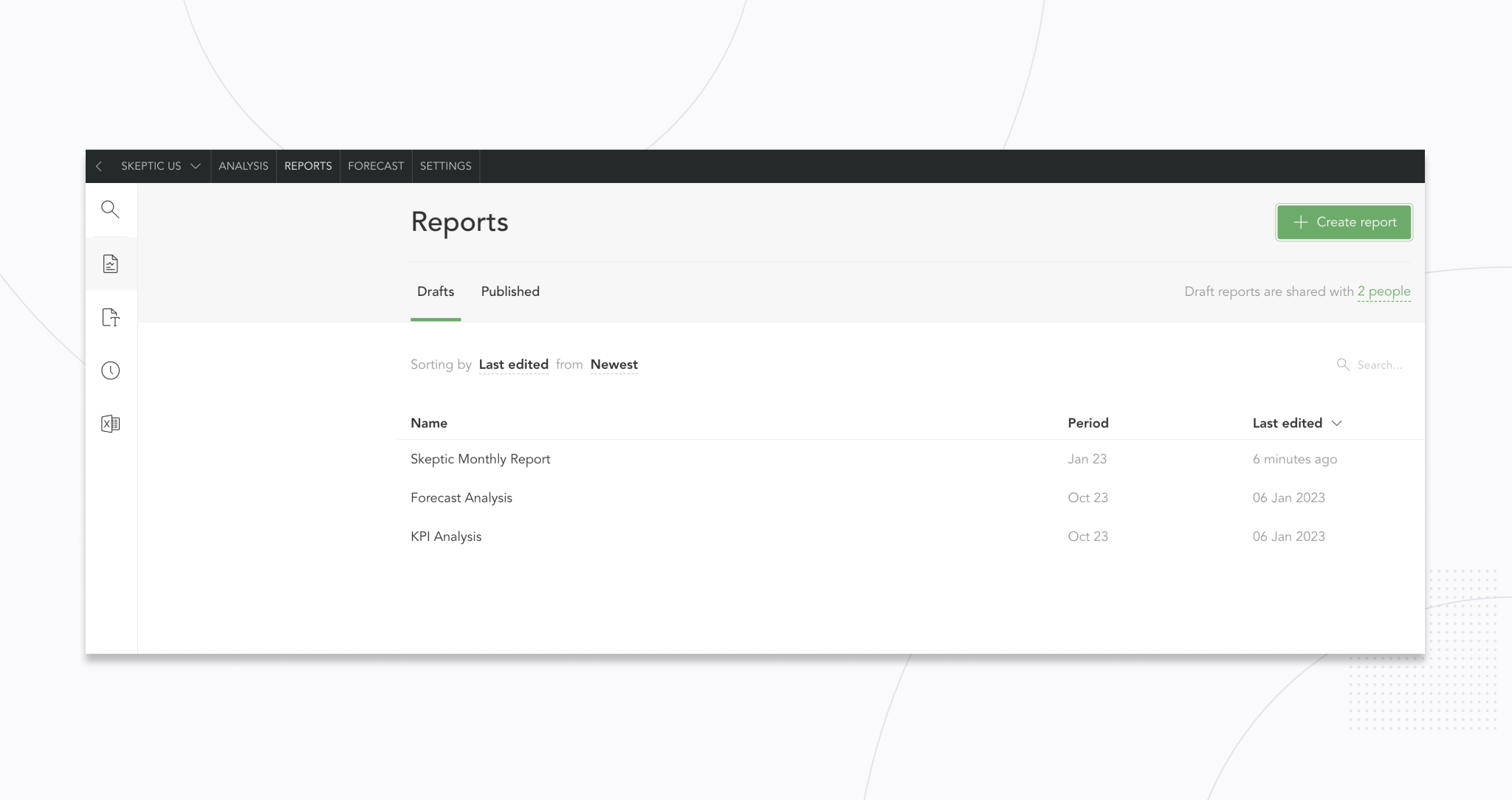 As part of the update, the Report Centre has a sleeker look that matches the Analysis and Forecasting tools. All reporting functionalities remain the same, only the performance and look have changed.
The upgraded framework for reporting will slowly be rolled out to our customers but it is currently available to all users with Early Access features turned on.
If you're an Admin-level user in Fathom and would like to turn on Early Access features, then you can do so in the Organisation Settings. You can access the Organisation Settings from the Cog/Gear icon in the top right corner of the 'My Companies' page.
If you do try out the upgraded reporting framework and have feedback, then please reach out to us via email at support@fathomhq.com.
Learn more
Questions, comments or feedback? We'd love to hear from you. Get in touch by sending an email to support@fathomhq.com.
---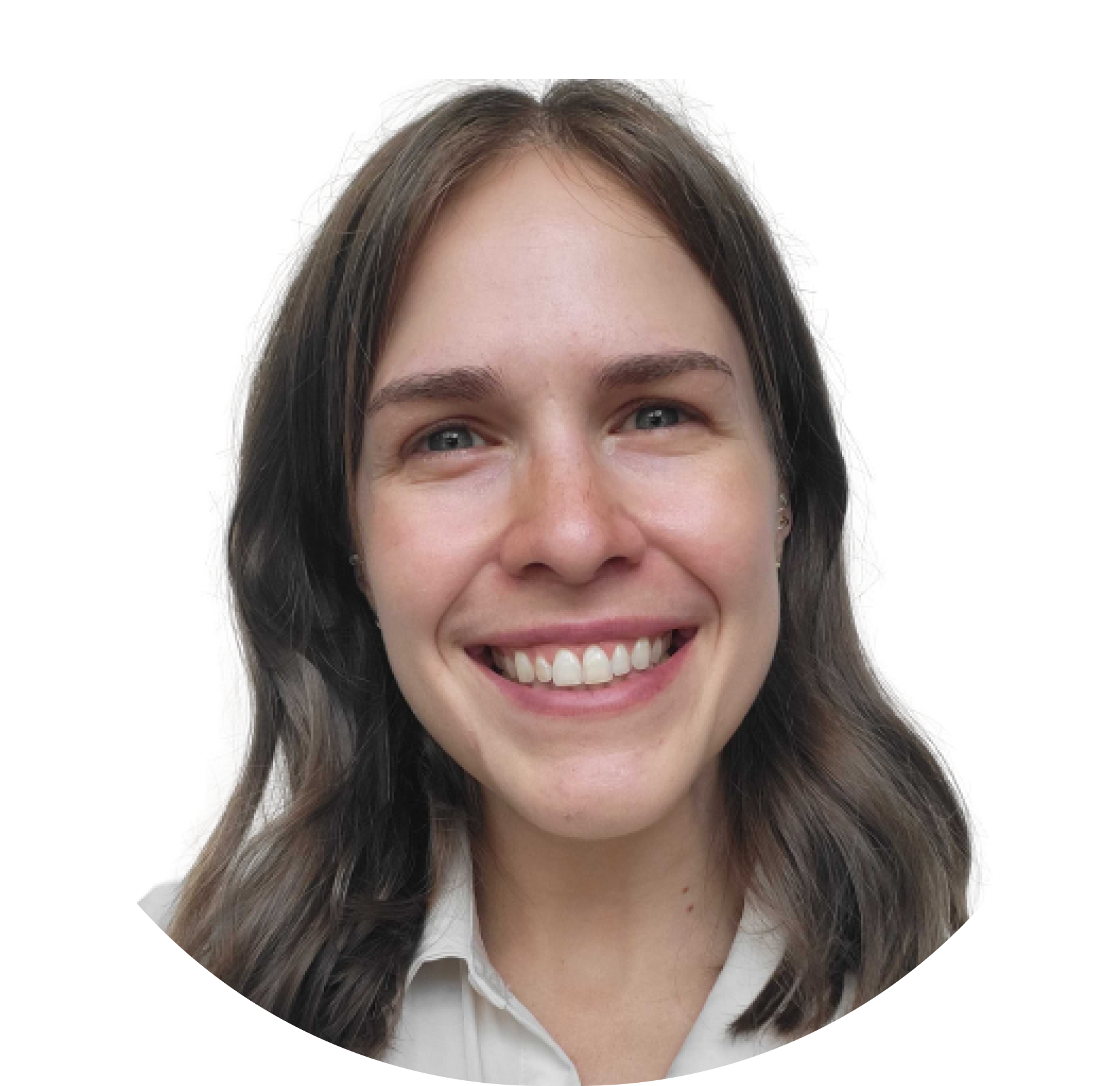 Written by Calen Olesen
Calen is Fathom's Product Education Manager. She is passionate about assisting people in empowering themselves and increasing their personal impact on the world through technology. Before Fathom, Calen worked in virtual reality and she holds a Bachelor of Arts in Sociology and Criminal Justice and a Master of Philosophy in Race, Ethnicity, & Conflict.