What will advisory services look like in 2021, what needs to change, and what will be different? In a recent webinar, we asked three leading accountants what they thought the next 12 months would hold. Here are the highlights…
Firstly, how did the events of 2020 affect your team, your practice and your clients?
Malcolm Pope, Audit and Accounts Partner at Shorts
Fortunately, when the first lockdown hit we were already working digitally, especially the Genus team that uses Fathom. I think as time's gone on, people have found that more difficult in Lockdown 2. In terms of clients, initially, there was a clamour for short term forecasting, but that soon went away as the Government support came out. The biggest challenge we've had was in those early days where there was lack of detail in relation to those support schemes.
Joe David, Founder, Nephos
Similar really, that piece around clients asking for information after watching it on telly at the same time as us! That was a real challenge for the team when everyone was in panic mode. As for the team, we only really worked from home for a month and a half. We're a small firm in a small town so we felt that was controllable and safe. That interaction with each other and team ethic is huge for a small firm like us. As for clients, they're wanting more and expecting more, but not really understanding the value, not understanding how to pay for those services. That's been a challenge, saying 'we're doing all this work for you' and there is a fee for this, and there is value in it.

Katy Priestley, Deputy Head of Evolve, Duncan & Toplis
The work from home impact on our team was quite successful for us, because we'd just rolled out Microsoft Teams. Off the back of that, we've been able to build better relationships within the team using video calls. The big difference for clients is that they're now seeing us not just as a compliance service. They're realising that they've had to let people go and so we've had those sometimes awkward conversations that we wouldn't normally have had. The way we communicate with our clients has changed too, less one-on-one and more team discussion.
Does the nature of the relationship and interactions with advisory clients need to change compared to a year ago?
Joe: We're a small firm and our customer service is key, and so we're already quite relationship-based. And for us, it's gone the other way, because I'm so busy and I can't speak to everyone. So we've formalised our communication processes rather than 'informalised' them. Whereas many other firms have gone the other way. We've gone paperless, since the first of June. We blamed COVID, but we've still got a couple of clients who say 'I don't understand ReceiptBank' and there will come a point when we have to decide if they're the right type of client for us.
Watch on Advisable: More insights from Joe David

Katy: With a traditional firm, it was 'here's your tax returns, here are your year-end accounts', our team is a lot more proactive and was the proof of concept for a new way of working with clients. We're testing new ways of communicating with clients, including Zoom, Teams and we're testing WhatsApp as well.

I have also seen a shift in the conversations we're having with clients, we're able to question their business a bit more; hand holding them and advising them. Before, it was 'this is what has happened' but now it's more this is what potentially going to happen. We need to be a lot more proactive and support them and grow their business.

Joe: Can I just jump in on this? Everyone expects us to roll out the red carpet for every client, but what we're doing is assessing who's right and wrong for us as a business. We've never really done that before as an industry.

Malc: It's more of an acceleration of what was happening already. After the last recession there was an interest in people wanting to understand and know what the numbers meant. We're now at the stage where over half of what we do is advisory and that's only going to grow.
Watch on Advisable: More insights from Malcolm Pope
Will the services accountants offer their clients need to shift in 2021?
Katy: Within our team, yes we do compliance – but we do long and short term forecasting, we do payroll, we do debt chasing, we put payment plans in place, there is all manner of different services we offer clients. The benefit of this is having all this experience in one team. So then we can have those proactive conversations about growing the business. Do they need new team members? Can they afford to do that? Do they need marketing support? We can offer that. We have a big tax team for the R&D claims. So it's just educating clients that they don't need to have all these different people in their team, we can be that total finance function for them.

Malc: Big areas for us are seeing where clients can scale quickly, forecasting what that might look like, and then for the back half of next year, data analytics. We've got the advantage of a reasonably large client base so it's about how can we make the best use of that data.

Katy: Another thing for us is once we've put a plan in place for clients, we are making sure they are held accountable to those targets and dates we've agreed. So being able to help and keep pushing them to achieve these objectives – and help them if they're struggling – so they know, it's not just a one-off meeting with a few KPIs, we are actually involved in their business.

Joe: I know I sound like a broken record sometimes but it's because I'm really passionate about what we give to clients is actual advice. The whole thing about this is that it's not about being mass market. It's not about can we roll out a cash flow forecast to 600 clients. I think everything should be led by 'advice'. Everything we do starts with a set of management accounts, and then we provide commentary with that – the numbers are nothing without commentary. The first question I ask is 'what are your personal goals?' because some people want to work two days a week, some want to grow an empire, and both of those require the business to be in a particular place to do that.

Malc: For us, the advice is tailored, it's not one size fits all. So now, when we're sending reports out, we're sending out video reports detailing what's happened on the way. So you can then talk about why it's happened and what does it mean. So from the client's point of view, it's getting them to focus on what they want to achieve, challenge them if there's anything you see there that doesn't work and thirdly, hold them accountable to it.
Question from the audience: how do you separate business coaching from financial advice?
Joe: Why would you want to split them if you can offer both, and for me, they are the same thing. Why can't accountants be business coaches? I think we do the two in one. My argument is we are the best business coaches out there because we understand business and we understand the finances. So who better to provide that advice? If you have the ability to do that, I would 100% recommend you offer those.

Katy: Yes, I would echo that. The only time I would separate it is what you've agreed with your monthly fixed fee. We've got all that information in front of us, so why not offer that.

Malc: Yes, any sort of advisory work has a coaching element to it, that line is very blurred. The only time it is different is if a client works on their personal approach with a business coach, we wouldn't get involved in that, but on the financial side, definitely.
More panel discussions for 2021
So there you go, we hope you found this useful. We have a series of regular round table panel discussions scheduled for 2021, so follow us on social media and sign up for the Fathom blog newsletter to find out when our next one is.
---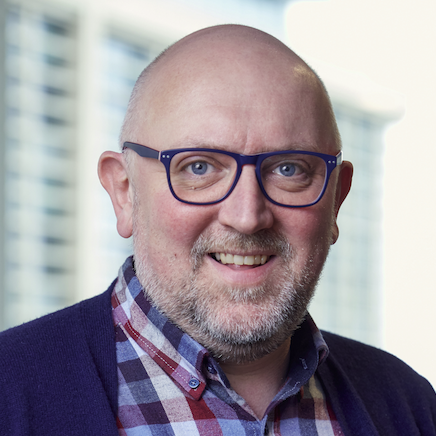 Written by Andrew Webb
Andrew is Fathom's Content Strategist based in the UK. He has a background in journalism and has worked for companies like the BBC and HuffPost, as well as start ups in education and technology. Andrew has also published 5 food books and makes a great pie.