Attending Xerocon provides a great opportunity to learn more about Xero and also to connect with your peers.
It's also a great time to learn about the Add-ons that can evolve your practice to the next level in 2015. It's no secret that the right technology stack can provide your practice with a significant competitive advantage. So when it's time to refuel and meet the Add-on partners, here are a few tips to help maximise your time at Xerocon:
Where should you start?
Entering the exhibition hall can be a daunting sight at first, you can expect to see 41 add-on partners representing in London this year. To help you prepare, we've drafted a short list of the 'top of the class' Add-ons to help get you started on your rounds:
If you love data entry, then steer well clear of this exhibitor. Alternatively, if you are seeking to recover hours of time that would otherwise be spent on data entry chores, then make a beeline to the Receipt Bank team. This multi-award winning Add-on magically transforms receipts and invoices into data which appears in Xero. For accountants, this Add-on unlocks huge efficiency gains and enables you to spend more time adding real value for your clients. Receipt Bank originated in London, and now operates from several offices around the globe.
Keep an eye out for space suits… but don't mistake these astronauts for space cadets. Practice Ignition helps accountants to build scalable modern practices which are out of this world. This Add-on is all about automating important workflows for onboarding and collaborating with your clients. Practice Ignition launches from Sydney Australia.
Behind this team of green hipsters is a very slick point-of-sale system. For any retail business that has embraced Xero, then a matching cloud based POS like Vend is a no-brainer. Vend is relied upon by an impressive 15,000+ stores worldwide and also connects to suite of other business apps.
The steam engine, penicillin, caber tossing and Float are some of the best inventions ever to come out of Scotland. Float helps small businesses to easily and accurately plan future cash flows. Float were winners of the emerging Xero Add-on partner award at Xerocon Australia 2014.
Based in London, this great Add-on automates credit control processes to keep your cashflow flowing, freeing up your time to focus on providing extra services to clients. Satago helps to automatically chase unpaid invoices from clients.
Simply put, satisfied clients are the best form of advertising. And that's why it's vital that firms use Add-ons like Customer Sure to measure client satisfaction and identify both positive and negative client experiences. By using this Add-on, practices can continually measure the quality of their professional services, day in, day out. Customer Sure were winners of the emerging Xero Add-on partner award at the 2013 London Xerocon.
Fathom is a reporting Add-on which transforms your Xero numbers into wonders. From its foundation, Fathom has been specifically designed for accountants who are seeking to deliver more frequent and engaging management reporting services to clients. Fathom is also a former winner of the emerging Xero Add-on partner award.
The above is not a comprehensive list, to view a full listing of all the Xerocon exhibitors, see: https://www.xero.com/uk/xerocon/london/exhibitors
What questions should you ask an Add-on?
When visiting each Add-on partner, it's helpful to be armed with some important questions. So as a start, here's some useful questions you might consider asking:
1. Who is it for?
Firstly, it's important to understand if the Add-on is tailored for your use or that of your clients. Many Add-ons are useful for both the client and the advisor. However, some Add-ons are specifically applicable to accounting practices only.
2. What type of business is this Add-on suitable for?
If the Add-on is useful for your clients, then which industry verticals does the Add-on work well with? Some Add-ons are classified as horizontal and support business across all industries, while others are useful for specific industry niches only.
3. How does it work with Xero?
Some Add-ons sit upstream and push data into Xero, while others sit downstream and pull data from Xero. And some Add-ons push and pull data. Understanding where the Add-on sits in the information value chain is important.
4. What assistance is provided to help me get started?
Most Add-ons provide a free trial. Some offer regular webinars. Some even provide onboarding and implementation support to help you get started.
5. How much does it cost?
While it is important to understand how an Add-on is licensed, it is even more important to quantify the value that the Add-on will provide to you. For example, an Add-On may cost £50 per month, but will it save you hours of administrative work each week? If so, then perhaps this represents time that can then be reallocated to delivering more value-adding advisory services. Understanding this value is vital to making an informed decision and starting your journey with a Xero Add-on.
We hope the above helps you make the most out of your time in the exhibition hall. We look forward to meeting you there!
Team Fathom
PS. We'd also recommend visiting the AccountingWEB and XU Magazine exhibits. While these are not applications which integrate with Xero, both these exhibitors play an important role in keeping the Xero community informed with news about Xero and the accounting world.
PPS. One final tip from us… wear comfortable shoes!!
---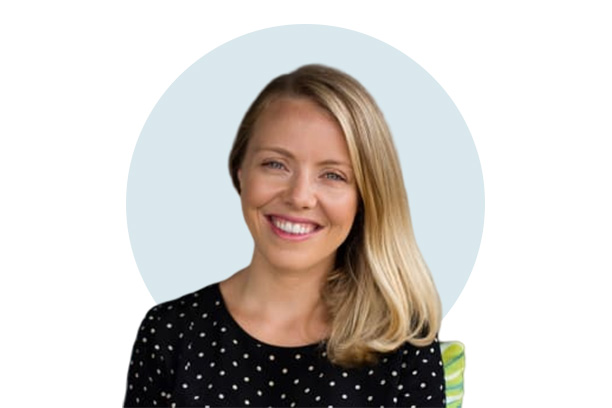 Written by Georgie Pollok
Georgie is Fathom's Marketing and Communications Manager. As one of the company's first employees, Georgie is passionate about the product and its users. She has over 15 years of experience in communications in a variety of industries and holds a Bachelor of Business/Bachelor of Arts in Marketing and Public Relations.