It's hard to believe it's been three weeks since Xerocon! After a whirlwind few days, the Fathom team are settled back in the office and reflecting on the energising week that was Xerocon South. The event is always a high point in our calendar and we were so pleased Xerocon was back in our hometown of Brisbane.
We kicked things off by sponsoring the Practice Ignition Precon Party. It was a huge success and we got a chance to catch up over a drink with old friends as well as connect with new people.
The same evening, we attended the Xero awards. Fathom was shortlisted for the Xero App Partner of the Year award alongside legendary apps, Receipt Bank, Deputy and Spotlight. Deputy took out the top prize - well deserved!
The event opened with a bang. Brisbane local and beatbox sensation Tom Thum wowed the audience with his amazing ability to entertain the crowd as a one-man orchestra. After the dust settled on his stunning performance, Xero CEO Steve Vamos took to the stage to officially open Xerocon 2018 and discuss the vision for Xero as a product, marketplace & community.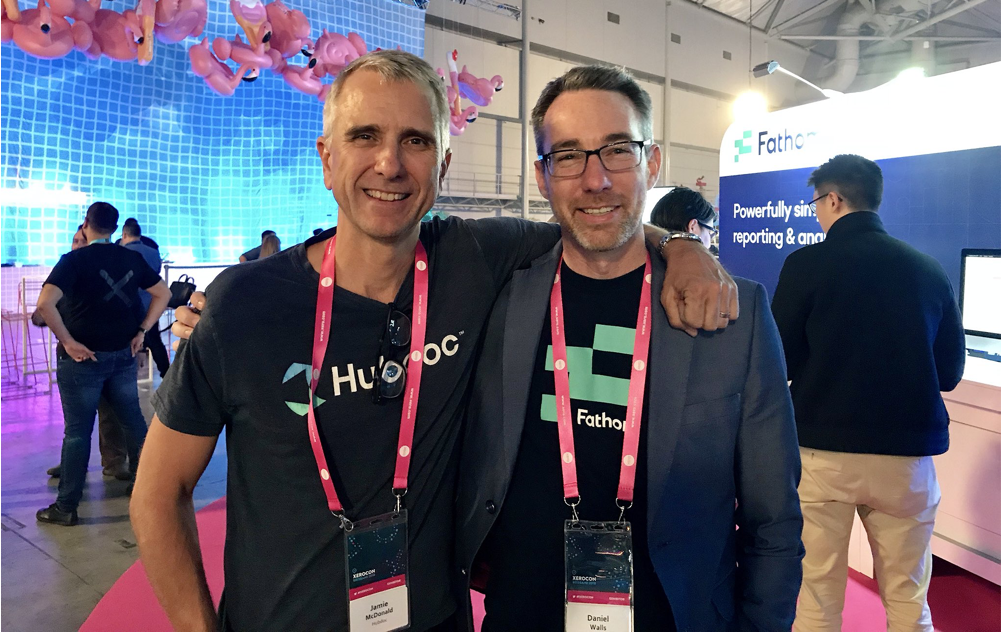 Couple of co-founders — Dan (right) from Fathom & Jamie (left) from Hubdoc catch up
Human at heart
We heard from experts & futurists on topics like artificial intelligence, blockchain technology & data automation. Even though these were high-tech in nature, these keynotes all centred around a central theme - being deeply & distinctly human.
Humanity was a theme that resonated with us, because above all else, Fathom is a product designed for people. Xerocon was a great opportunity for us all to forge a strong human connection with our wonderful customers, as well as connecting with new faces, and other partners in the Xero app ecosystem.
During the event we had the chance to take a breath and run a boardroom session with 12 of our key partners. It was a great session, buzzing with enthusiasm and overflowing with ideas & concepts of what the next features in Fathom could look like.

The All New Fathom
Over the course of the event, we loved speaking with hundreds of delegates and fellow app partners. It's inspiring to hear how accountants and bookkeepers are finding new ways to grow their advisory reporting and offer even more value to their clients.
We were excited to introduce the All New Fathom. It's been a year since we launched Fathom Reporting, and this Xerocon we showed off the new Fathom Analysis platform and our fresh new brand. It's rewarding to be able to show everyone what we've been working on since 2017. Those lucky enough to drop by the booth even got a preview of our upcoming feature release which we're about to officially launch!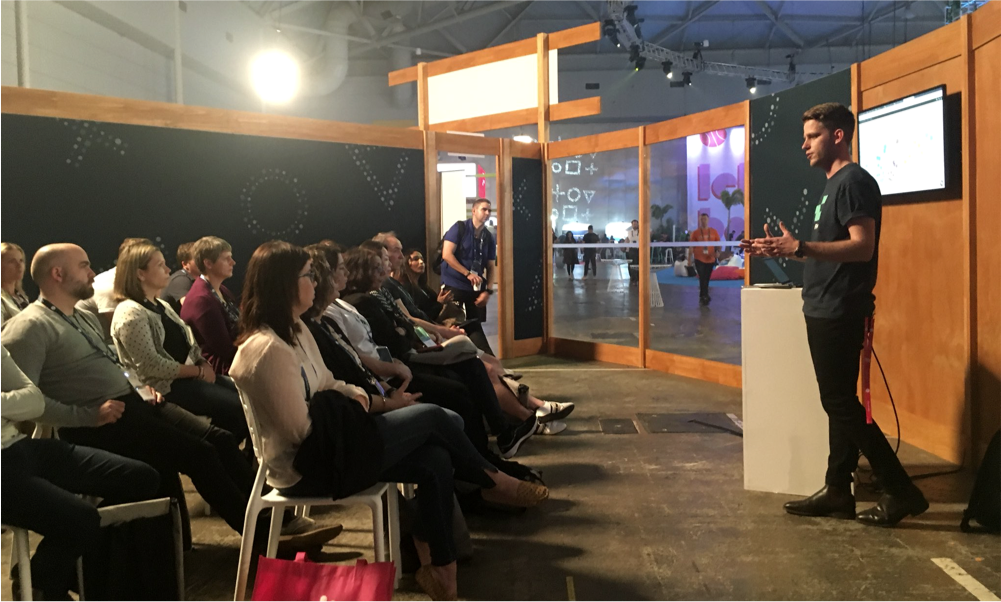 Our very own Ethan Cooney hosted some packed out Mini Theatre demo sessions.
Our product demos in the mini theatre were a hit. Ethan Cooney, our Strategic Partnerships Manager, ran these sessions. If you didn't get a chance to attend we're hosting webinars each week which you're most welcome to join.
Letting our hair down
It was wonderful to see a more relaxed side of many hard working partners. We too got competitive over games of basketball, mini golf and table tennis. The courageous among us jumped in the now famous, ball pit pool.
We hope you enjoyed Xerocon as much as we did.
The event is back in Brisbane for 2019. We can't wait to do it all again next year!
Want to find out more about Fathom?
Start transforming financial data into business intelligence with our suite of analysis dashboards and reports. Use Fathom to assess and understand key aspects including KPIs, cash flow, profitability, growth and more.
Visit our Xero page to get started on a free trial and to see how we can help you grow. Alternatively, visit our Features page to learn more.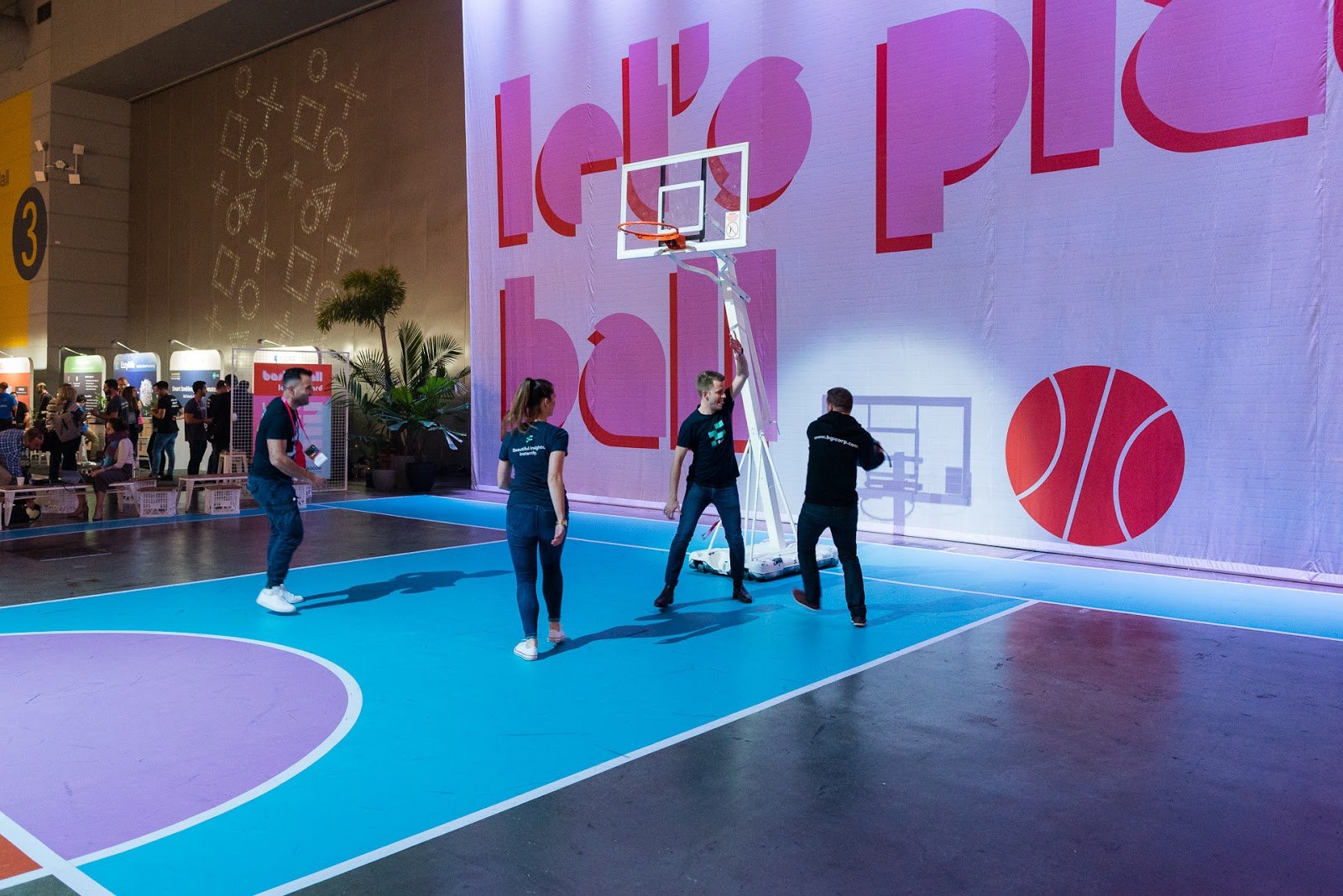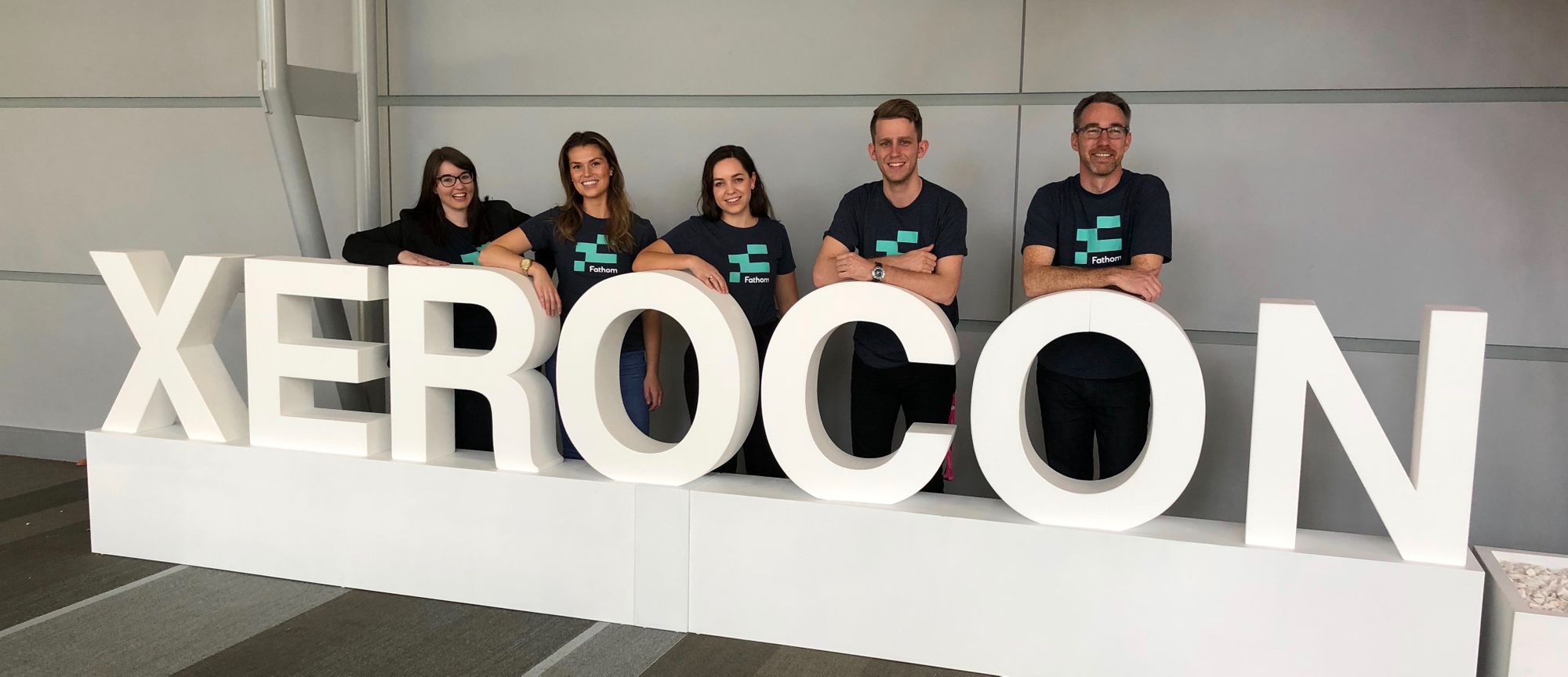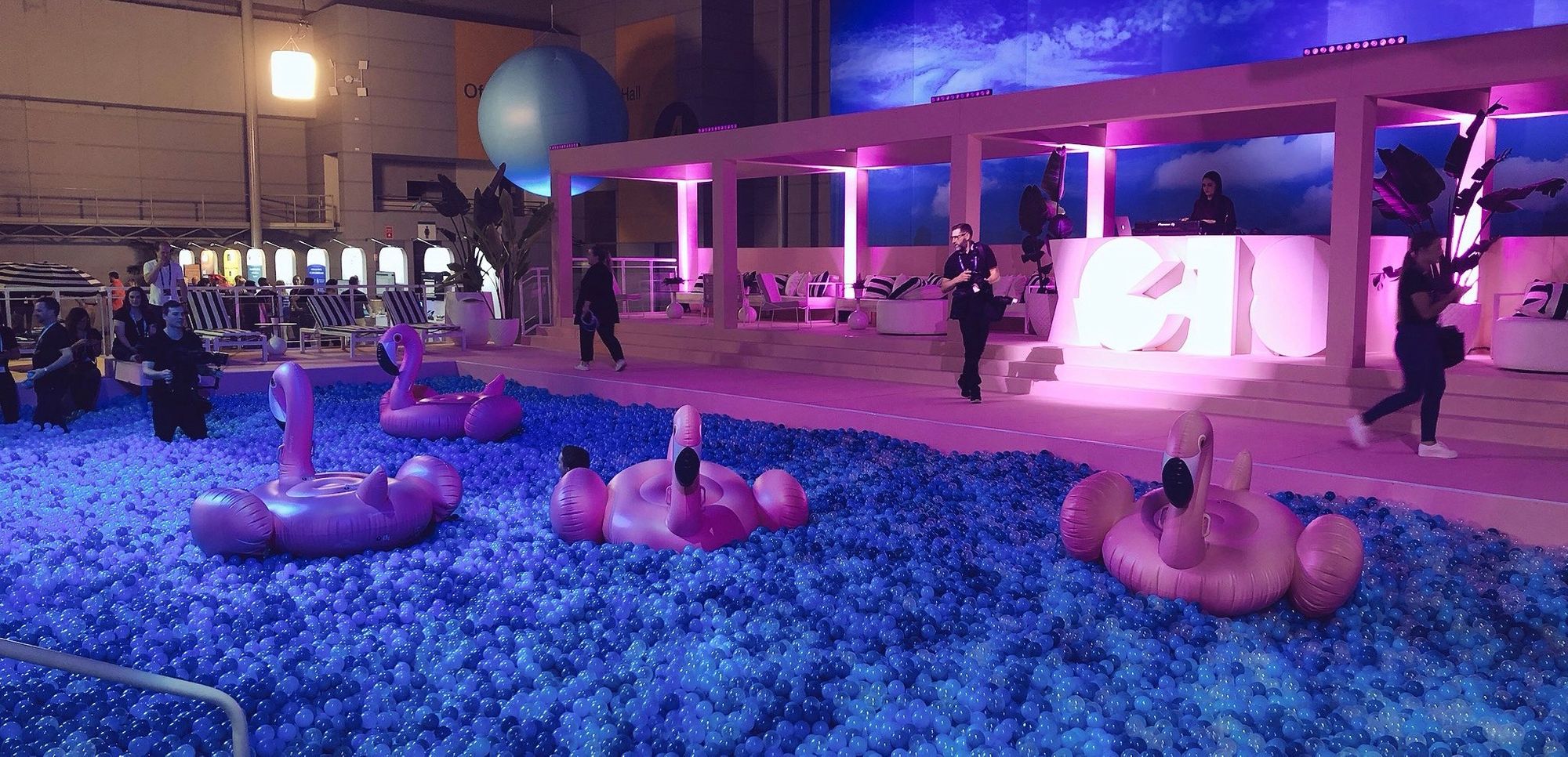 ---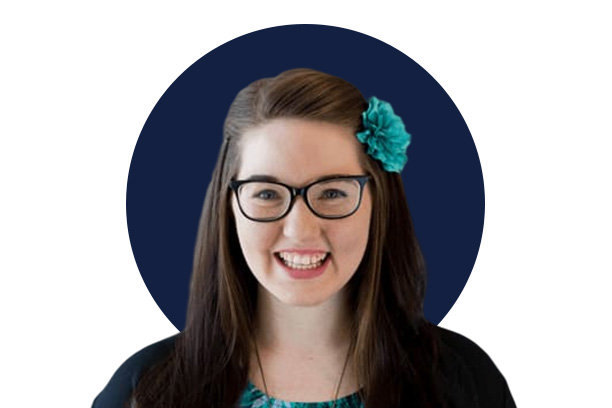 Written by Laura Van Doore
Laura is Fathom's Head of Product. A seasoned design & product professional, Laura has spent over 10 years working in user experience, in environments ranging from scrappy startups to corporate giants. Her background includes designing industry leading digital products across fintech, travel, government, automotive, ecommerce, fitness & real estate.