A good three-way forecast empowers businesses to make better strategic decisions, and provides the plan to chart the best course forward. For advisors working with clients to achieve business goals, a strong financial forecast becomes a critical part of the relationship.
In 2019, you might have heard an accountant ask a client "where do you see the business in four years' time?" Today, it might be more along the lines of "what's your plan for the next four months?"
Read: How to enable Forecasting in Fathom.
Businesses have always needed some sort of analysis from their accountants, only now it's taken on a whole new meaning and often needs that deeper level of focus.
With global events adding an extra layer of unpredictability, any business forecast or client roadmap has to be detailed enough to matter, yet flexible enough to adapt to changing situations.
Using three-way forecasting to advise your clients
Cash flow, the balance sheet and profit & loss – explaining these three things, and the dynamic interaction between them to clients sits at the very core of business advisory. Three-way forecasting translates financial information into usable actions that clients can understand. Let's look at what clients might need advice on, and how forecasting in Fathom feeds each of them.
Watch on Advisable: what do clients understand more than anything else? Cash
Management reporting
Businesses can't start making decisions until they know their exact current financial position. So a thorough examination of what's gone well, and not so well, in the past is a must. In Fathom Forecasting, you can seamlessly import data from the last 12 months so you can build out projections from here.
Read: Six winning tips for management reporting
Business planning
It starts with considering, what does the business want to do and what does that look like on the shop floor? That can be taking on new staff or assets, pivoting the business direction, or streamlining to become more efficient. Microforecasts in Fathom Forecasting provide a quick and flexible way to model different options and see their impact on the balance sheet and P&L.
So what does that actually look like? Well let's say a business wants to take on an extra van and an employee to drive it, that's going to affect their balance sheet. Using Fathom's Microforecasts, you'll be able to easily model this activity. And then you can view all your initiatives on a Business Roadmap, so you can plan what to do when. For the advisor, you'll be able to talk through when's the best time to buy that van and hire that employee, all the while making sure there's still enough cash to keep the business afloat. And of course with that extra resource, they'll be able to do twice as much work, so you can demonstrate how that's good news for revenue.
Cash flow analysis
As the old saying goes, 'turnover is vanity, profit is sanity and cash is reality'. To enact anything on the business plan normally requires cash, so having a clear understanding of available funds lets you know exactly what you can and can't do. Of course it also highlights where there's a cash surplus that can be put to work on improving the business. Projecting your cash out over a quarter or year lets you see how you'll fund your growing business plans properly.
Watch on Advisable: How KPIs like cash flow can help clients make better decisions
Funding advice
Of course if there's not enough cash to fund those plans, clients need advice on how to bridge that (hopefully) short term gap. Furthermore, COVID-19 has seen governments around the world support businesses through a variety of grants, loans and support. Not only that, the disruption has seen investors looking to back new products and services.
Tax planning
Ahh taxes, client's just love 'em, right? Sweeten the pill by examining how to structure a client's operation in the most tax efficient way.
Technology and process advice
Finally, though not specifically to do with forecasting per se, a technology audit of your clients' systems and processes is just going to make both your lives easier so it makes sense to add it to the advisory workload.
Watch: How are you leveraging technology to help your clients?
Business advisory is all about engagement
Today, it's not enough to know the details, you have to be able to communicate that to clients so they understand them and engage with them. Three-way forecasting in Fathom helps you do that by removing cumbersome spreadsheets and presenting information clearly, simply and visually.
But don't just take our word for it, here's Andrew Erkins from Digit, who was one of our beta testers for Forecasting.
"For anybody that works off a monthly cycle, what you have here is really intuitive. It's like Fathom's other work, it's all beautiful. It's clean. It's easy to understand. I think it'll improve engagement with the clients, which is what we're all after".
Watch: More from Andrew Erkins on Advisable
So there you have it, management reporting, analysis and forecasting in Fathom gives you the complete toolkit to advise your clients in an ever-changing world.
If you're a current Fathom user, Forecasting is now available in the app. And if you're not, and want to find out more about how Fathom can help you better advise clients, request a demo and take out a free trial today.
---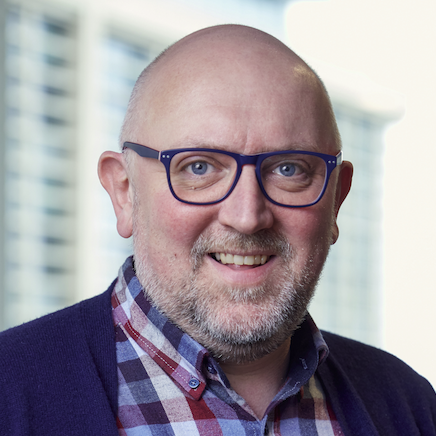 Written by Andrew Webb
Andrew is Fathom's Content Strategist based in the UK. He has a background in journalism and has worked for companies like the BBC and HuffPost, as well as start ups in education and technology. Andrew has also published 5 food books and makes a great pie.