Get up to speed with the latest Fathom product news. Here's a quick wrap-up of the features we've recently released.
Display account codes in financial statements
If you're more familiar with your account codes than account names, we've added the ability to include account codes in your reports.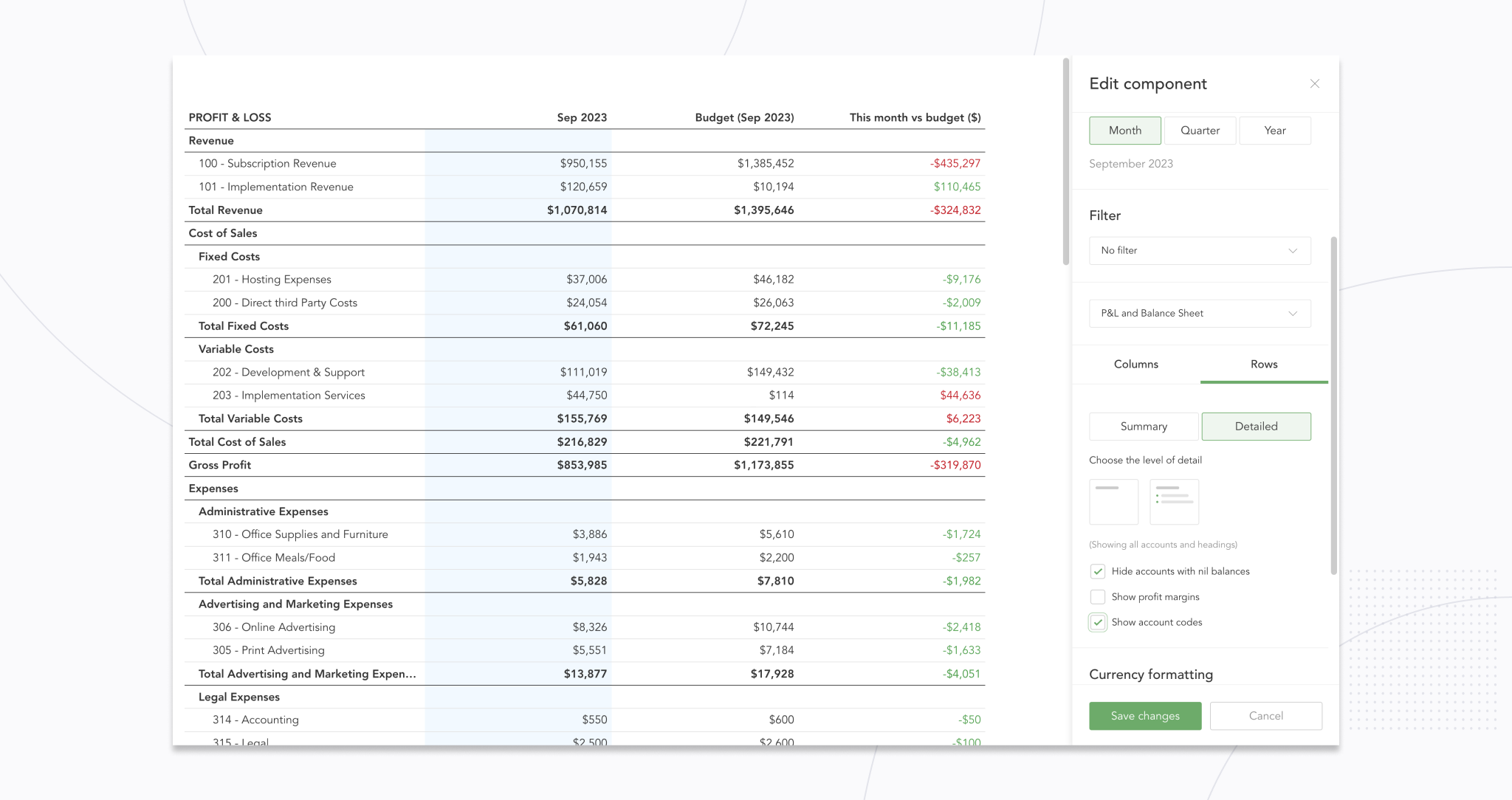 We've listened to your feedback and heard your requests. With this enhancement, you can:
Display account codes in a Profit & Loss or Balance Sheet statement

Show account codes in both Financials and Financial Trends tables

Add account codes to several of the Excel reports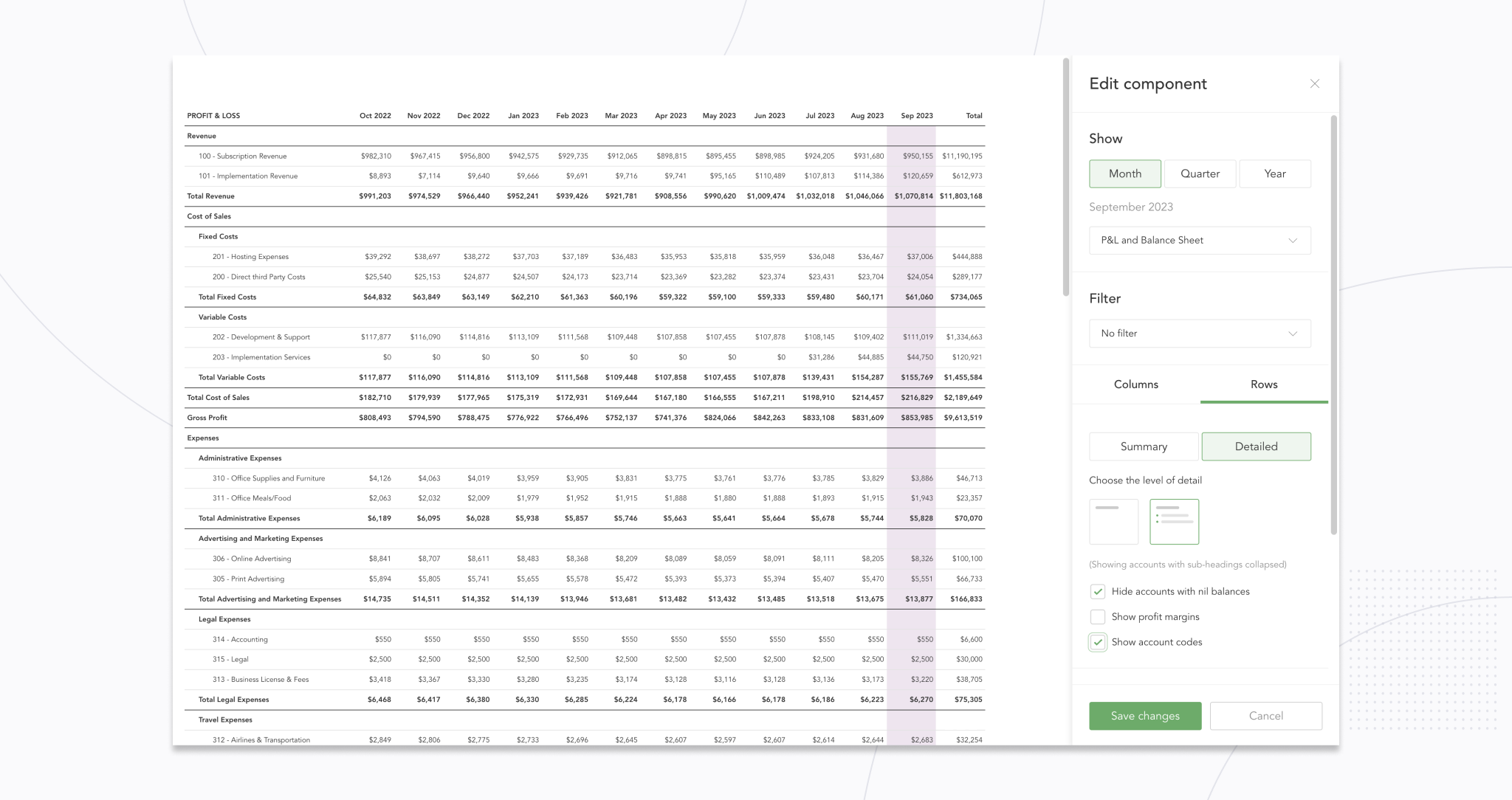 Account codes are automatically imported into Fathom from your source accounting system. They can be displayed in a financial statement showing a 'Detailed' view of the accounts.
To show account codes in a custom Fathom report, simply edit a financial statement and check the 'Show account codes' option under the 'Rows' section.
When downloading financial results in an Excel report, check the 'Show account codes' option to include the account codes in the download.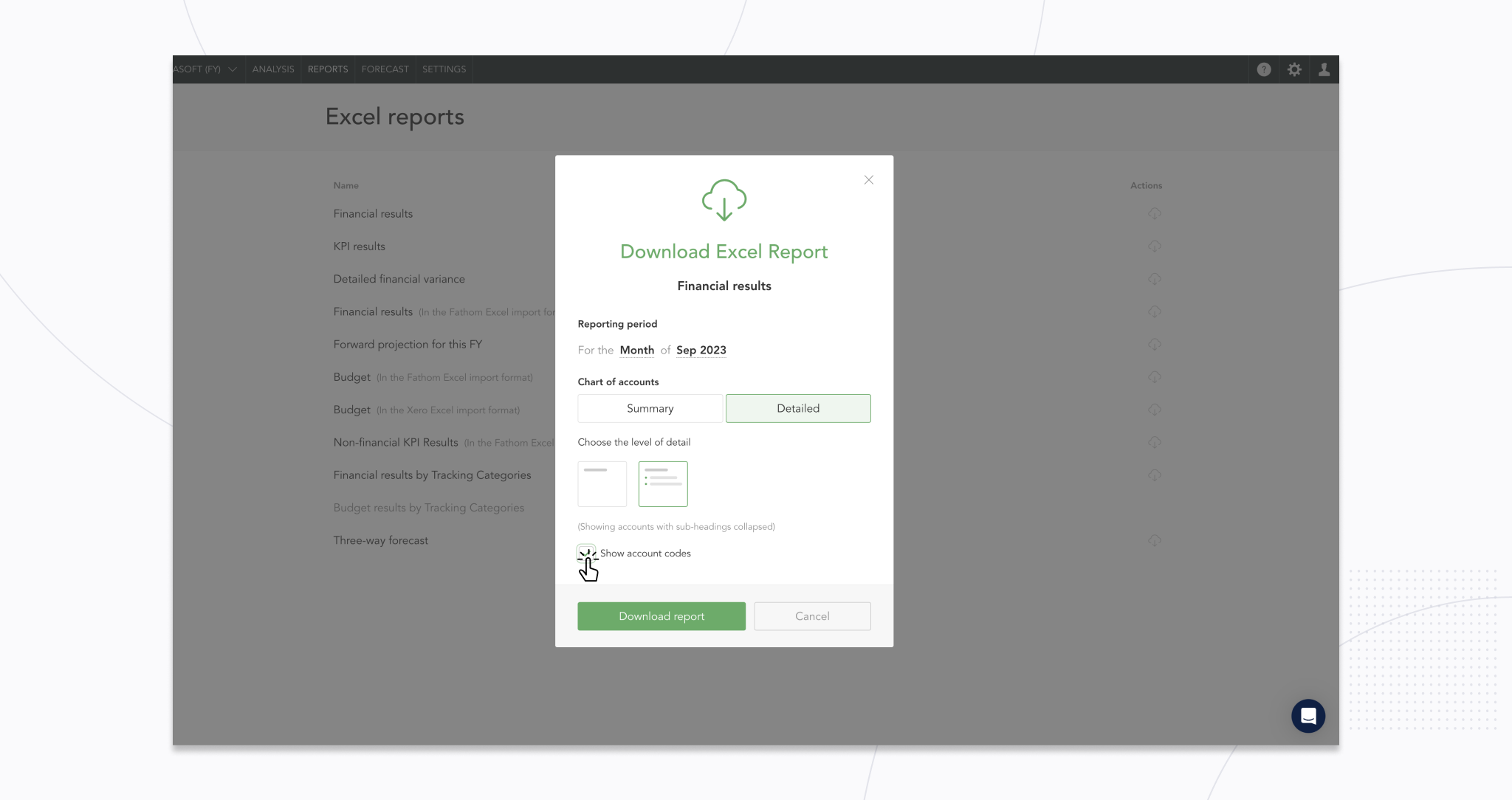 Video training for Fathom reporting
We've added reporting education videos in Fathom! After receiving positive feedback on our in-app forecasting videos, we've created short training videos for reporting as well.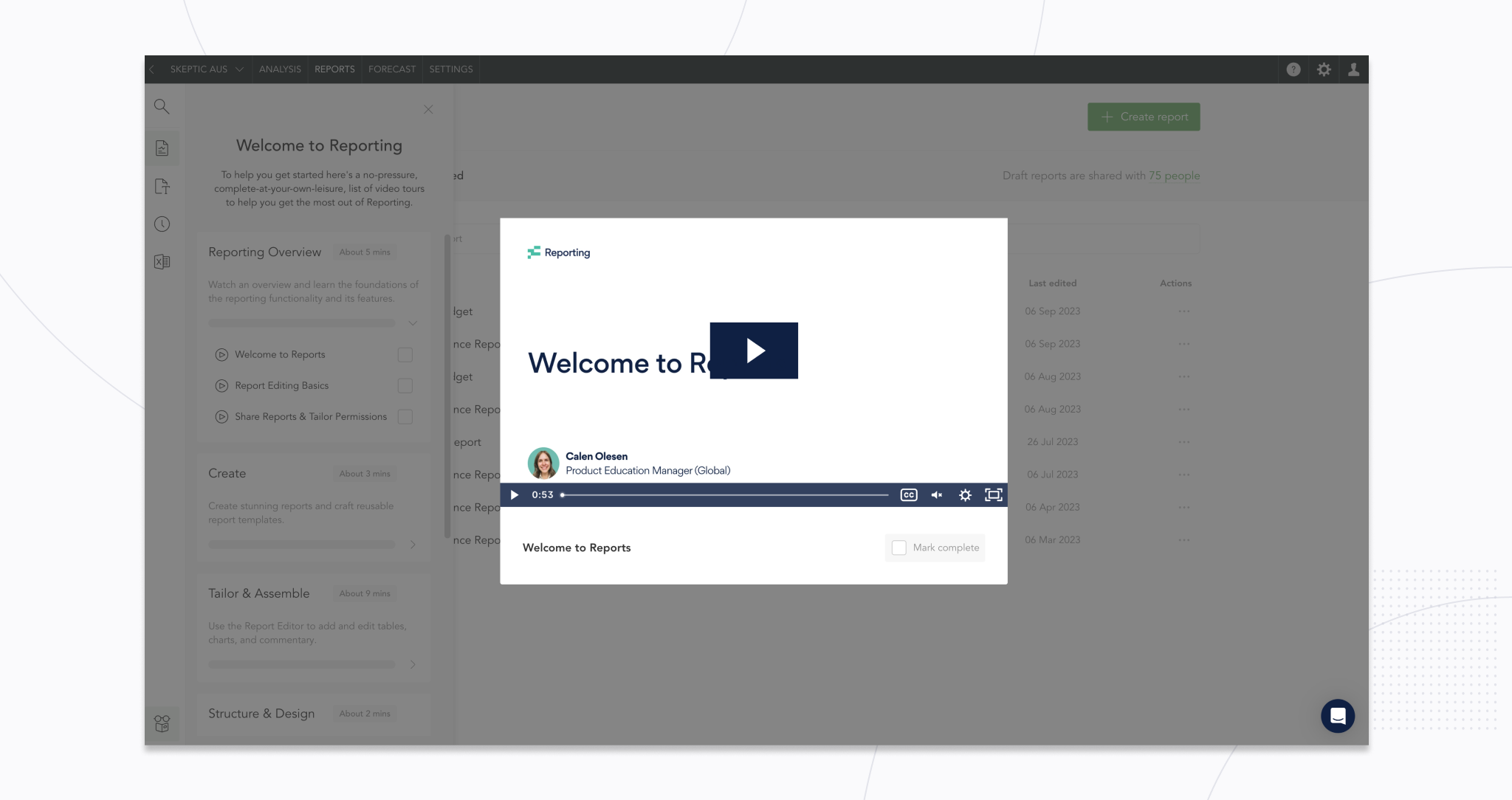 Admin and Advisor or Editor level users can access these in-app videos from the 'Reports' section of a company or consolidated group.
Simply click on the 'Book & Glasses' icon in the lower left corner to open the video menu. Once you've completed a video, you can check it off the list to keep track of your progress.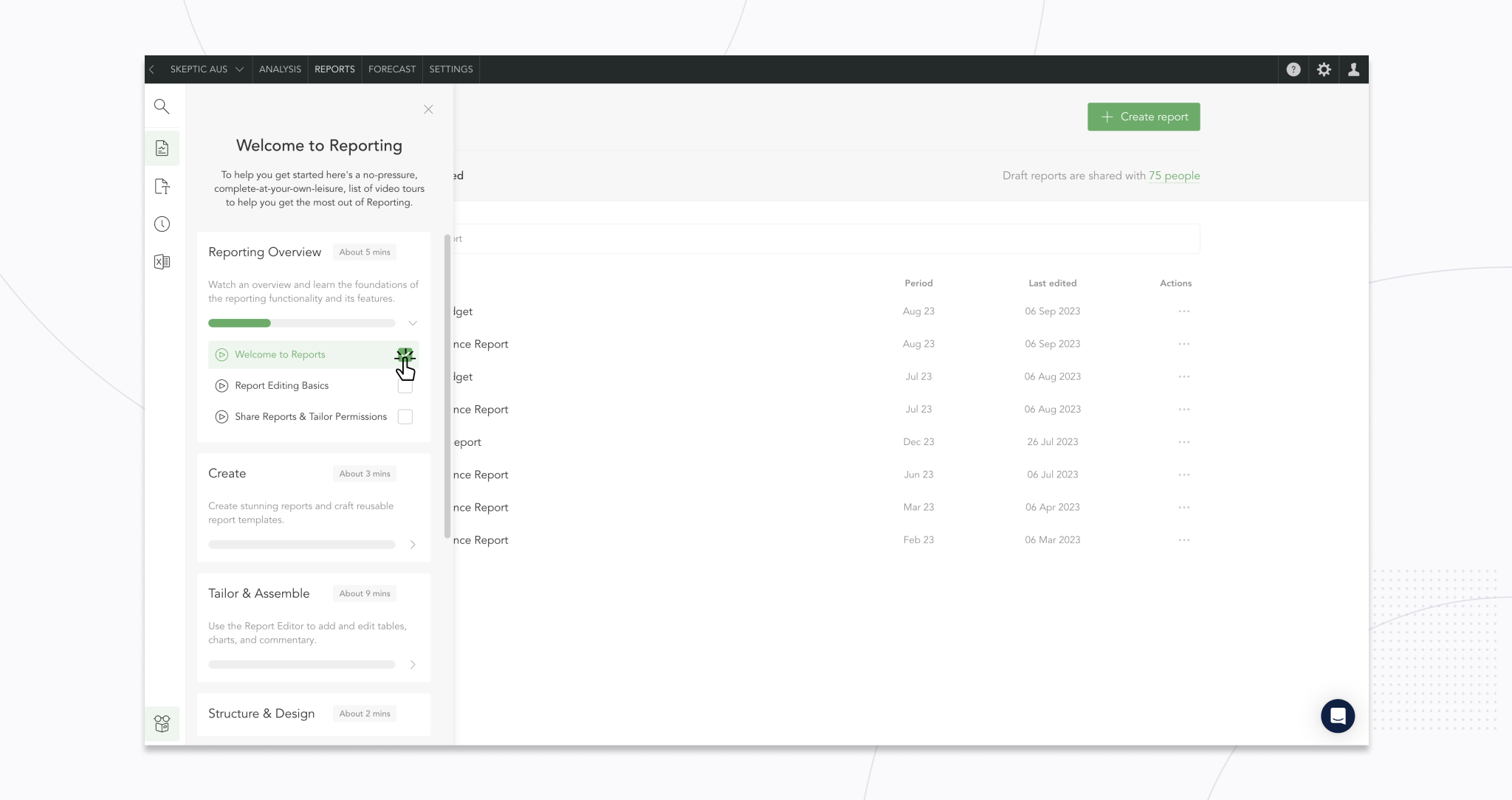 None of the videos are longer than 3 minutes, so you can quickly get up to speed with Fathom's reporting capabilities and discover features you haven't used before!
Learn more
---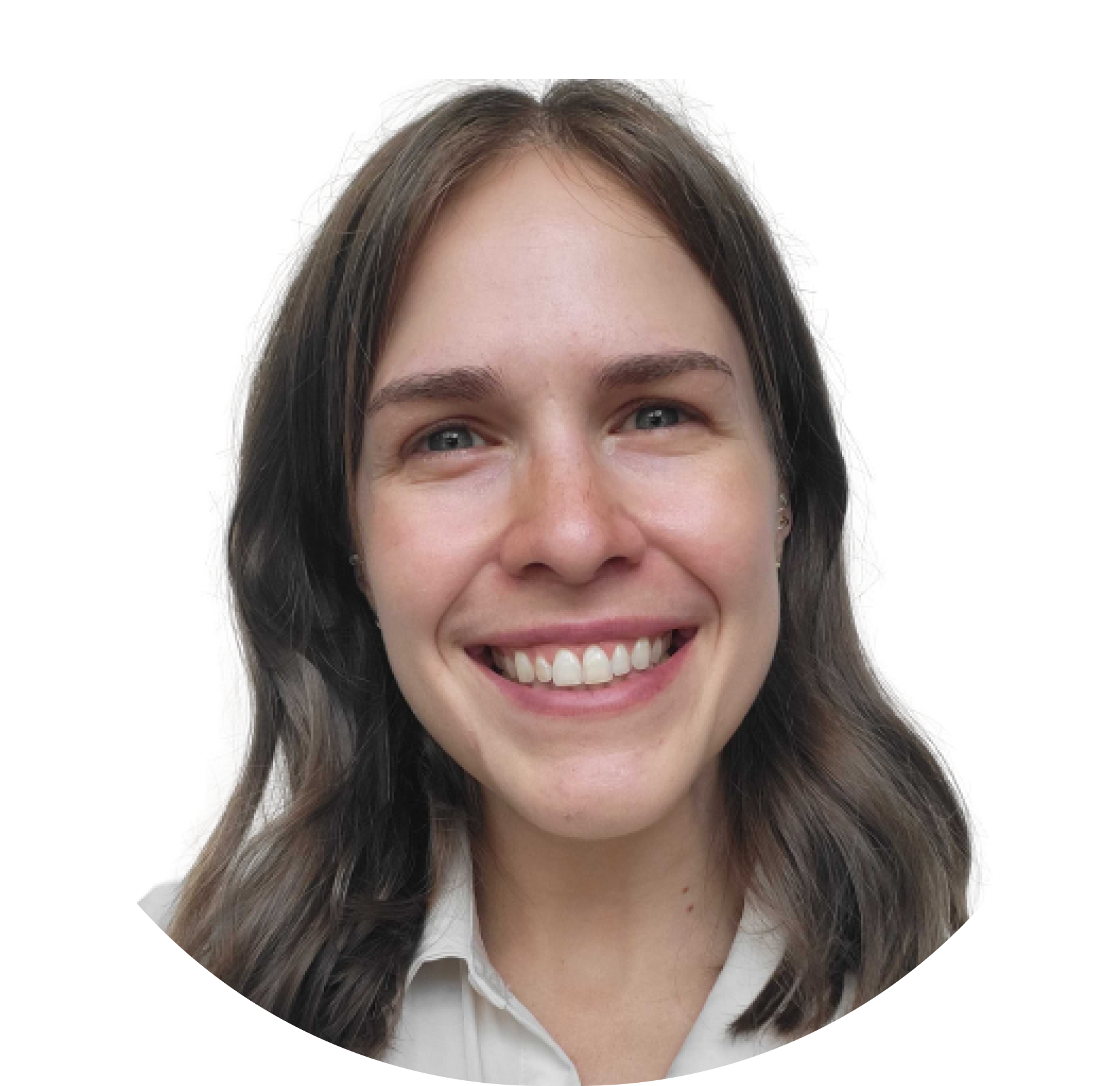 Written by Calen Olesen
Calen is Fathom's Product Education Manager. She is passionate about assisting people in empowering themselves and increasing their personal impact on the world through technology. Before Fathom, Calen worked in virtual reality and she holds a Bachelor of Arts in Sociology and Criminal Justice and a Master of Philosophy in Race, Ethnicity, & Conflict.