Meet David Maher, founder of Right Brain Insights, a provider of outsourced CFO solutions. Learn how David is helping business owners achieve clarity and confidence to improve their cash flow post-COVID. He shares how Fathom's beautiful visualisations create 'light bulb' moments for clients, and provides three practical tips to improve engagement.
Customer Catch-Up
David Maher of Right Brain Insights, Australia
As an advisor, what are you excited about currently?
I'm excited about getting our clients into a position where their business is performing, they're bankable, and excited to grow.
I'm excited about the growth of my firm, Right Brain Insights, especially on the back of COVID. I've got a feel for how important an outsourced CFO service can be: helping clients make decisions, helping them see what's coming up, and leading them to success.
I want my clients to have clear actionable steps to win, realise their ambitions, and realise the value of the businesses they've created. It's an honour to be with clients on such a journey.
How is Fathom powering your CFO advisory?
As I see it, my clients have decisions to make: will it be an informed decision or uninformed? The financial results of their business tell its entire story. I use Fathom to clearly show my clients the story of their business so they can make informed decisions.

In less than five minutes, I can plug in a business's financial data and help a client understand their financial story – past, present, and future. If clients can understand their journey, they can better control it and win.

I can build creative-looking financial reports that are engaging for clients. I got sick of building my own graphs (which I can do in Excel) but it's much faster, simpler, and more efficient in Fathom. And the beautiful design visualisations are a game-changer: intuitive, simple, replicable.

The way Fathom can get pennies to drop with my clients is phenomenal. You can absolutely save businesses by spotting problems and opportunities. It's the only software I know that does this so simply and quickly. It helps clients truly see their results – often for the first time. It's wonderful to see the lightbulb turn on.
"The way Fathom can get pennies to drop with my clients is phenomenal. You can absolutely save businesses by spotting problems and opportunities."

What are the biggest game-changers for your clients?
Seeing my clients' confidence grow. They re-engage with their business and that can turn lives around.
I recently gave Fathom to one of my clients who was scared to access his financials. We connected Fathom to his Xero files and he can actually understand what's going on in his financials. He now asks me questions. That's amazing! He's excited. He's in there looking at it in real-time, seeing his figures, asking questions like, 'what's capital absorption rate?' That's exactly what you want.
Fathom gives him a safe environment to see and learn. He can jump in, play with it, and he won't break his financials! It's as simple as that and astoundingly valuable. A little bit of confidence can crack open a client's curiosity and it is on from there. If you can get your clients learning, the return compounds for life.
Best quick tips?
Fathom is a powerful tool for leading a business to success. Try these out:
Run Fathom in two windows: Profitability on one side and Cash Flow on the other. How does your profitability compare to your cash flow? Why are they different? What could you do about it? Execute.


Involve the team: Add your banker, accountant, or bookkeeper as a user to Fathom. It's free, plus you can build a simple report template and have Fathom email it to them automatically.


Things not working out or you want to grow? Utilise Goalseek to explore high-level strategies to improve and/or contingency plan. Engage with your team on how to execute at the tactical level.
More from David
David will be sharing more on his scoping sessions with clients. Stay tuned!
In the meantime, learn about the webinar session Fathom hosted with David as a part of Australian CFO Summit sponsored by DiviPay, which centred around how he has helped businesses move key operating levers to make aggressive growth sustainable, win funding from the bank, and regain financial control. You can get the full scoop here.


David Maher is an economist (RMIT University) and founder of Right Brain Insights. He's worked in property economics, banking, served in the Australian Army, worked as a deckhand on a super yacht, and as financial director in the advertising industry. The son of a plumber, he understands the financial stress of running a business firsthand and its impact on people and families. David's passion is helping clients take command of their financial performance.
Not using Fathom yet? Sign up to Fathom for a free 14-day trial and see first-hand how you can improve business performance with Fathom.
---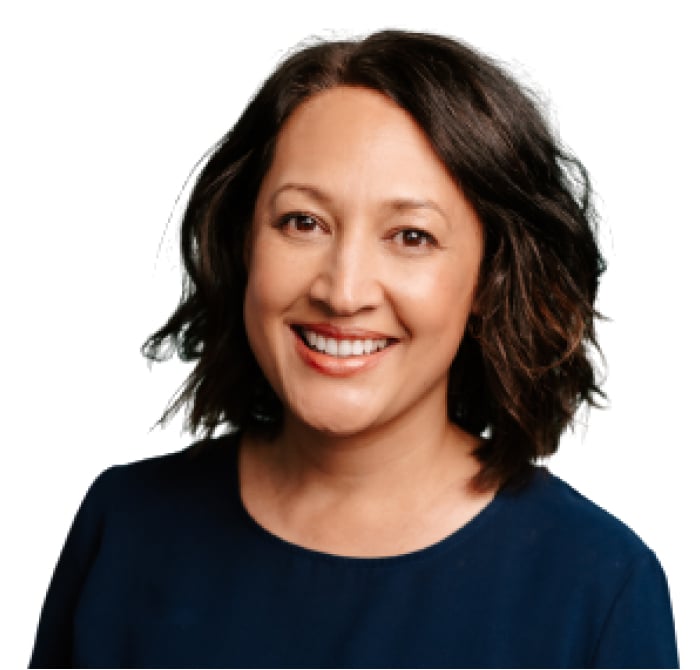 Written by Keren McNally
Keren is Fathom's Marketing and Communication Manager. She's inspired by the inspirational stories and learnings of Fathom's customers. Keren's background is in corporate communication and harnessing messaging to develop strategy, connect people, and inspire change.