Get up to speed with the latest Fathom product news. Here's a quick wrap-up of the features we've recently released.
Upgraded organisation settings & user management
Fathom's developers have been hard at work upgrading our front-end framework and design system, providing customers with a more streamlined experience, increased speeds, and better performance.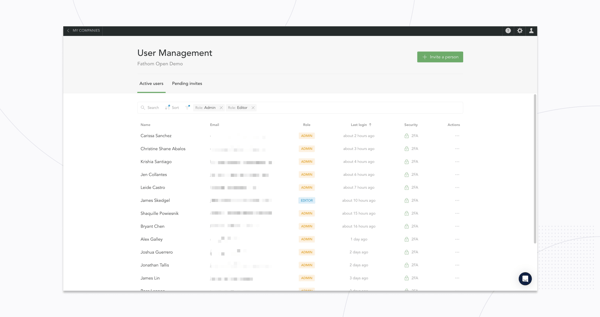 The Analysis, Forecasting, and Reports areas of Fathom were the first to be upgraded. The Organisation Settings and User Management are the latest to receive these performance enhancements. You'll notice that both areas now have a sleeker look.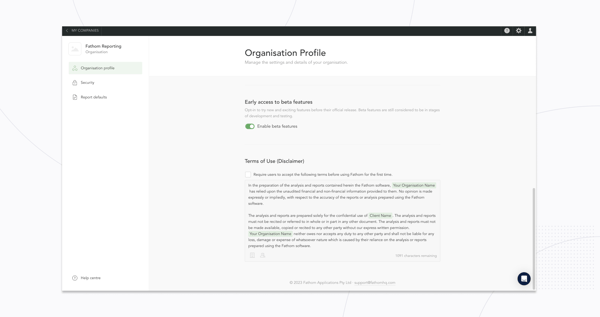 New invite user workflow
As part of the performance upgrades to User Management, we've created a new workflow for inviting users into your Fathom organisation.
Every Fathom subscription allows for an unlimited number of users and each user's permissions can be tailored beyond their role in Fathom. With the new invite user workflow, we've included advanced permission tailoring as part of the invite process.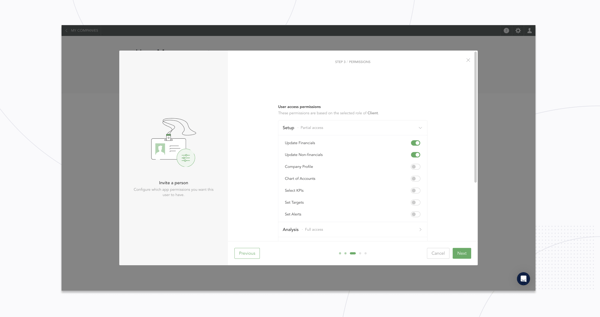 Based on customer feedback, we've also streamlined the process for inviting a user into companies or groups in Fathom. You can quickly toggle access on and off for specific entities or use 'Select all' to provide a user with access to every company on your account.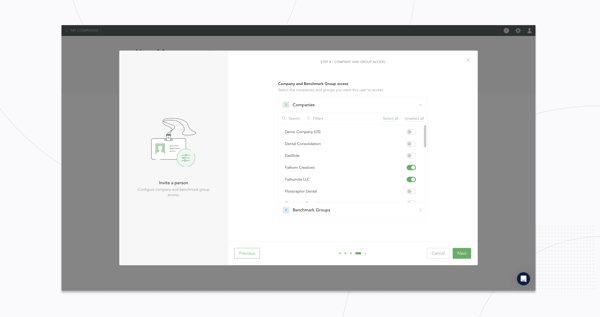 The final step in the new invite user workflow is a review of the invitation, to ensure you've chosen the correct role and permissions.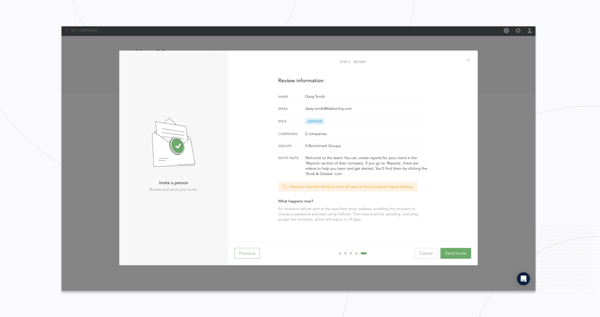 Learn more
---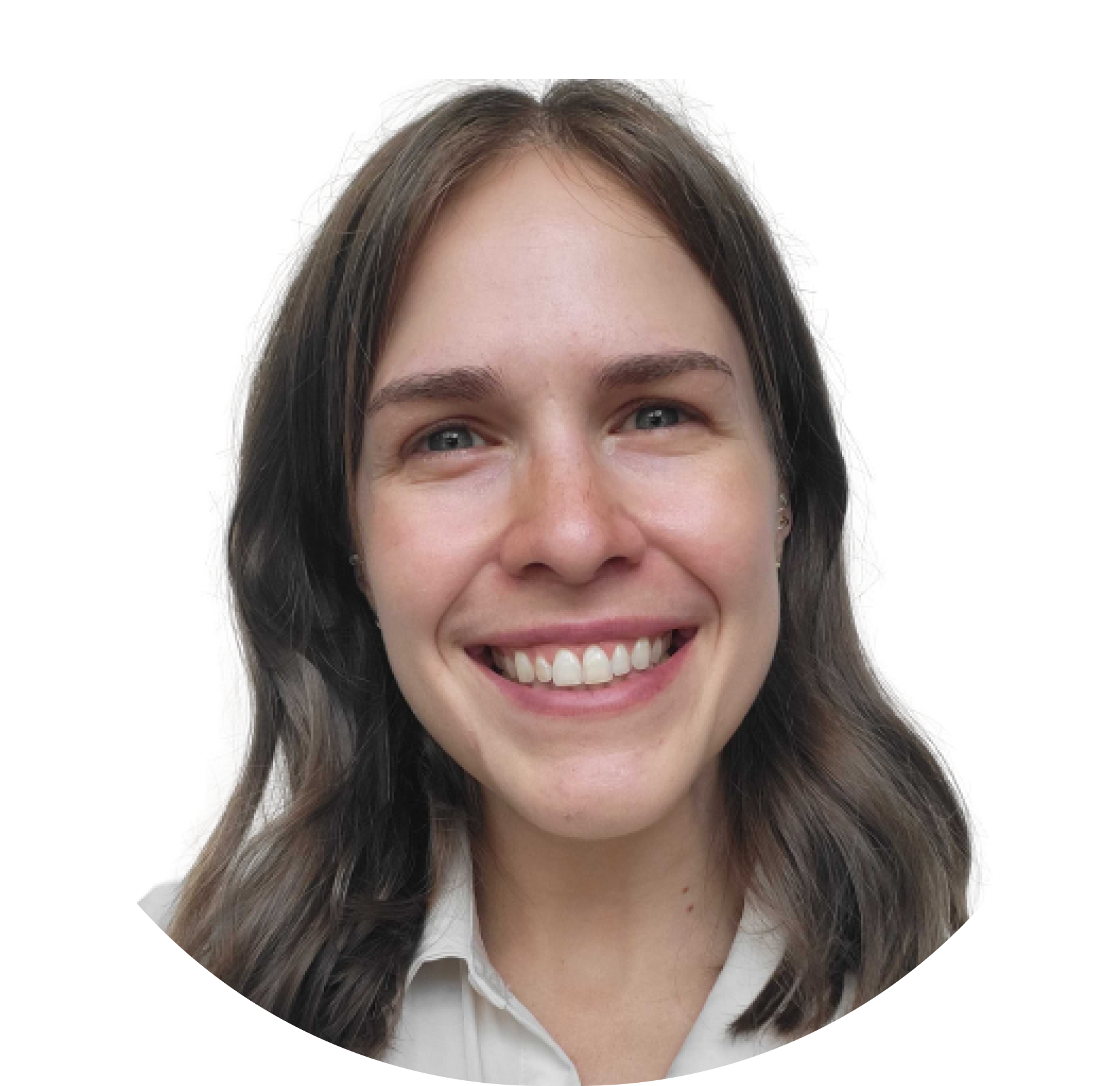 Written by Calen Olesen
Calen is Fathom's Product Education Manager. She is passionate about assisting people in empowering themselves and increasing their personal impact on the world through technology. Before Fathom, Calen worked in virtual reality and she holds a Bachelor of Arts in Sociology and Criminal Justice and a Master of Philosophy in Race, Ethnicity, & Conflict.