It's said that every company is a technology company now; so training, development and education in new software and ways of working are critical for your success. Here is our round up of everything you and your team need to stay one step ahead.
The world of work has been steadily transforming over the past 20 years, and the last six months just sealed the deal. Accountants, their teams and their clients need to upgrade their skills and experience and adapt accordingly to ensure they're able to face future challenges.
The pace of change in this industry, not to mention society as a whole, is accelerating. Jobs and skills in all sectors go out of date faster than ever before. Back in the year 2000 a Flash developer could command top dollar, this December Adobe will stop supporting it.
A study by Deloitte estimates that soon the 'half life' of skills will decrease to five years. To put that in perspective, over a 40 year career, say 25 to 65, you're going to have to update, retrain and learn entirely new skills six or seven times to stay relevant.
Back to school
Meanwhile, September marks the start of a new academic year, with many students starting courses in accounting, and one thing that's clear is that the world of work they'll be looking to join in four years might not be the same as today. So with all this in mind we've gathered together resources, interviews and advice across a range of topics and subjects.
Fathom's best learning resources
From webinars to whitepapers, case studies to articles, we've assembled our best learning and training resources in one place. From choosing the right KPIs to multi-currency consolidations, here's everything you need to get the most out of Fathom.
Explore: From webinars to whitepapers, here's the best of our learning resources
Meet the accountants
We also hear from two of Australia's leading accountants on how they conduct training and development in their firms, as well as what they wish they could tell their younger selves!
Read: Talking training, technology & education with two of Australia's leading accountants
Junior staff and wider teams
Staff training in applications like Fathom is how your firm can grow, yet many firms treat training as a piecemeal ad hoc operation to be fitted in wherever it can. As anyone who goes to the gym knows, you get the most out of it with structured regular training sessions. Over on Advisable, we've some thoughts and advice from leading accountants on how to recruit and train your team.
Watch on Advisable
One-on-one training in Fathom for your firm
Of course sometimes you want that personal, expert touch when planning and organising training for your team. For those in the UK, we have a special training and implementation service, where we can help you with bespoke training programmes tailored to exactly what your firm needs.
Explore: Fathom training and implementation
---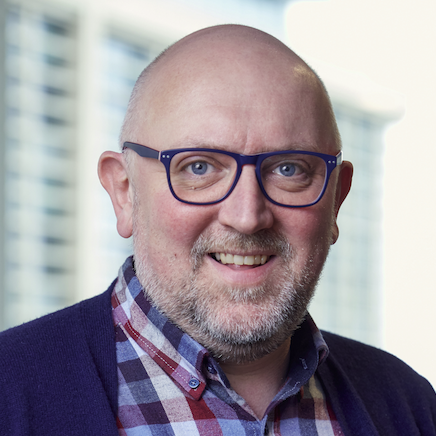 Written by Andrew Webb
Andrew is Fathom's Content Strategist based in the UK. He has a background in journalism and has worked for companies like the BBC and HuffPost, as well as start ups in education and technology. Andrew has also published 5 food books and makes a great pie.