In this webinar, originally shown as part of the Digital Accounting Week, Matt Williams, founder of Cypher Accounting tells Fathom's Antoni Gomez how he's helping clients, growing his team and increasing his bottom line.
Meet Matt Williams
Matt Williams founded Cypher in 2019 to be a digital-first firm that has business advisory at its heart. In this video, he shares his tips and thoughts on exactly how to do that, and how advisory services can grow your firm. When the pandemic started, the team at Cypher hit the phones to conduct lifeboat calls with clients. They've not only had to help existing clients with their needs, they've also taken on 60 new clients in the last six months. Everyone of those new clients was receiving poor or in some cases, no service from their previous accountant – right when they needed them most.
Watch: What's the 'gateway' into advisory for clients?
It's good to talk
Matt's clients know he's always at the end of the phone ready to offer advice as part of their monthly package. Another of Matt's tips is to block out an hour a day mid-afternoon to deal with any emergencies. "70% of the time, I'm using that hour or so to deal with a client's issue," says Matt. It's such a simple but effective tip that helps clients feel that the team is working hard for them.
Free ebook: Download the Advisable guide to service
First contact
During the pandemic, Matt set up a WhatsApp daily briefing group as a way to quickly get information to clients and share learnings. "It saved us saying the same thing to over a hundred clients on the phone," says Matt. "Clients were also adding their friends, and helping each other".
"We want clients to feel like we're just another friend in their address book that they can come to for advice"
Matt has continued to use WhatsApp as a way to talk to clients individually too. "We are where our clients are," says Matt, "and sending a WhatsApp is faster and more informal than an email. Go back 15 years and email was the informal version of a letter," he adds.
There's another reason for this approach though; this informality helps put clients at ease. "We want clients to feel like we're just another friend in their address book that they can come to for advice, rather than a big formal accounting firm," says Matt.
Cypher has also provided another of their clients, Melu, with a personalised Slack channel to enable them to receive immediate answers to their financial questions. By using tools and technologies such as these, the team at Cypher can check in with clients easily and in ways that suit them.
Watch on Advisable: More from Matt Williams
Fathom
As a progressive accounting firm, it's no surprise that Fathom is a key part of Cypher's tech stack that's used extensively with clients. If you'd like to find out more about how Fathom can help your firm build out advisory services for clients, start your free 14-day trial today and schedule a demo with one of the team.
---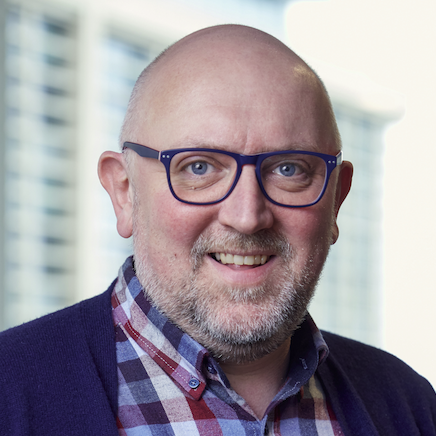 Written by Andrew Webb
Andrew is Fathom's Content Strategist based in the UK. He has a background in journalism and has worked for companies like the BBC and HuffPost, as well as start ups in education and technology. Andrew has also published 5 food books and makes a great pie.