In mid-2013, the consolidation features in Fathom were first released. Since this time, a range of organisations including family businesses, franchise groups, not-for-profits and other multi-entity organisations have used Fathom for their consolidated reporting needs. These businesses use a variety of accounting systems, including: Xero, QuickBooks Online, QuickBooks Desktop, QuickBooks Enterprise and the cloud and desktop versions of MYOB AccountRight.
During the past two years, we've continued to improve the consolidation feature with a number of additional enhancements. We thought it was timely to provide an update on one of our most popular tools; so here's a quick look at some of the recent improvements we've been able to accomplish:
Speed improvements
Consolidations (especially for larger groups) require a lot of number crunching. And it can be an intensive operation for any database. We've been working hard to optimise and find every possible performance improvement. As a result of these efforts, the largest consolidated group which Fathom has been able to support includes 680+ entities. In you are part of a large group, please contact our customer support team to learn if Fathom can help.
Automatic updates
In Fathom, we've put a lot of effort into streamlining the process for creating a consolidated group. And we know that the process for keeping your groups up-to-date needs to be equally effortless. The "auto update" feature enables the latest results for all your companies to automatically update in Fathom every day (if you are using a cloud based accounting system). This then prompts your consolidated groups to automatically update too. Our goal is to put your reporting on "auto-pilot".
Support for new currencies
In 2015, we released support for Multi-currency Consolidations. This feature has proved especially useful for businesses with international operations. Based on your requests, we have extended the range of currencies supported to now include over 60 currencies. The full list can be viewed here.
Breakdown analysis for consolidated groups
This visual was originally developed to enable the analysis of divisions within a company. However, it proves equally useful for the "breakdown" of performance within a consolidated group. It helps to assess the contribution of each company within a group towards the overall performance.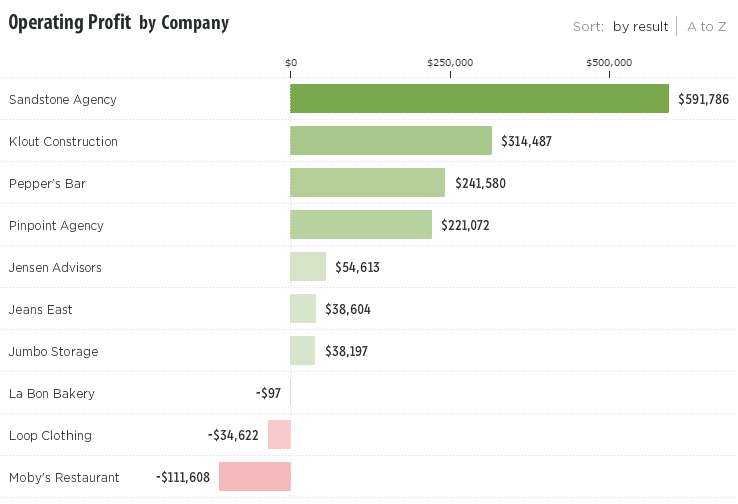 Auto eliminations and elimination adjustments
To get an accurate view of group performance, it's important to filter any inter-company related transactions from the consolidated view. These inter-company dealings usually include management fees or inter-company loans. To enable this, Fathom provides two ways to permanently setup eliminations – you can learn more about these in our new consolidations guide…
Guide to consolidated reporting
This new PDF guide provides an overview of everything you need to know about setting up and creating and consolidated groups in Fathom. It steps you through how to easily create consolidated financial statements and management reports. View the guide.
We have even more improvements to the consolidation features in the pipeline... so watch this space.
---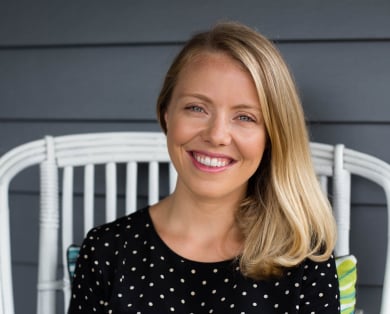 Written by Georgie Pollok
Georgie is Fathom's Marketing and Communications Manager. As one of the company's first employees, Georgie is passionate about the product and its users. She has over 14 years of experience in communications in a variety of industries and holds a Bachelor of Business/Bachelor of Arts in Marketing and Public Relations.