Running a small business is rewarding, and sometimes challenging especially in the current climate. We understand you're working hard to keep your business and your dreams alive. So it's critical that your operation is optimised and efficient and you're not losing money unnecessarily. It's a fact that one of the biggest challenges SMEs face is 'how can I save time and reduce costs?'. We can help with that, here's how.
Take back control of your financials
Getting your finances under control can feel like an overwhelming task, sometimes it can feel they have a life of their own. There are lots of moving parts – income, invoices, expenses, fees – and your day-to-day tasks can prevent you seeing the bigger picture. You'll need to maintain regular oversight of these costs to ensure your business is profitable and you are not caught by surprise.
Luckily, there are several technology options that make managing your costs easier, as they streamline processes through automation and provide you with business insights that are crucial to the health of your business.
There are three core areas you should explore when assessing the viability of new technology to control costs for your business; capability, visibility, and automation.
What's your capability?
The first step is to map out your requirements. What are your current processes? How can these be improved? Mapping these out will help you identify areas for improvement, as well as let you know where technology may be able to help. For instance, if you are processing international payments, then you can look at international business bank accounts that cater to multi-currency transactions, such as Revolut for Business. Similarly, Fathom can then provide you with your business insights in a multi-currency consolidated report.
We recommend taking a look at the various options available to you before committing to a particular software. See how well reviewed they are, what their customer service is like, and what their growth plans are. This will ensure that you get continual value from the subscription that you are paying.
A common pitfall that occurs for SMEs who implement new software is that they forget to periodically review their software and its suitability for their requirements. You will want to ensure that you are aware of new features that are introduced by the software provider, to maximise value, as well as ensure that it's meeting your expectations.
Another useful factor to consider is how the various pieces of software fit in together, in your 'tech stack'. An example here could be using Revolut for Business to track your expenses and costs on a daily basis in a dashboard, and then using their integration with Xero or QuickBooks Online to ensure your bookkeeping is done efficiently, and then pull the data into Fathom for a professional and comprehensive management report, giving you complete overview of your business expenses and other critical metrics.
Get instant insights into your finances
If you've set a goal to take control of your finances, visibility is critical to your success. You'll want a set of tools at your disposal which give you insight into how your business is performing.
Rather than dealing with the ambiguity of traditional bank accounts, and management reports created through manual input, you can leverage technology like Revolut and Fathom to get real-time information in your business performance, offering complete control over your business expenses. Similarly, both use images to interpret your data, which makes it easy to see in a single glance, how your business is performing.
With the increase in working from home and working from anywhere, more and more businesses are migrating to cloud technologies, ensuring that their staff are able to continue delivering value through their work, and that teams are able to collaborate whilst working remotely. Productivity tools such as Notion, Slack and Microsoft Teams are popular tools for such cross-communication and all are Cloud-based. Similarly, it's recommended that you ensure your tech stack is cloud-based and that several team members can access it, to ensure continuity of service.
Automatic, for the people
The final consideration covered in this post is automation. Traditionally, businesses had to rely on manual input to track their business transactions and prepare their management reports, which takes a bunch of time, time that could be used winning new business.
This automation will feature heavily in your new process map after implementing the technology. Old habits such as tallying up your bank account transactions or calculating your gross profit margin manually are a thing of the past.
Using technology such as Revolut and Fathom, will help save you time through their automation, track your costs in real-time, and give you full visibility on the health of your business. Using both of our integrations with Xero and QuickBooks Online gives you an end to end solution that will give you peace of mind and let you spend time on growing your business.
Try Revolut Business today
Revolut Business is the borderless business account that gives you an advantage over your time, day and the competition. For a limited time, Revolut Business is offering Fathom users a 90-day exclusive trial. You can try our Freelance Professional or Business Grow plans free. Find out more here.
About the author
Sarah Hiraki, Senior Copywriter at Revolut. This content was brought to you in partnership with Revolut Business, which helps over 400,000 businesses control their payments, company cards, expenses and more from one place.
---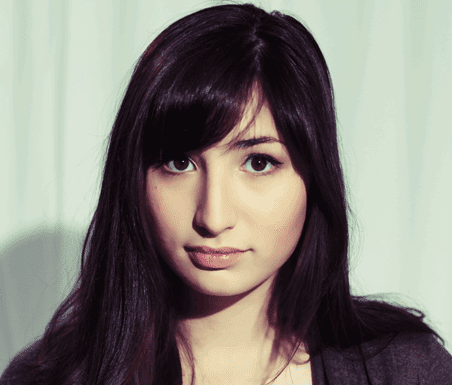 Written by Sarah Hiraki
Sarah Hiraki, Senior Copywriter at Revolut. This content was brought to you in partnership with Revolut Business, which helps over 400,000 businesses control their payments, company cards, expenses and more from one place.