At Fathom, we're on a mission to empower those who have a deep care for business and its people by providing the insights for informed decisions.
This month, we are excited to introduce updates to help drive this decision-making with all-new reporting comparatives, and more ways to use cash flow forecasting data in reporting. So now you have even more insightful data at your fingertips!
Balance Sheet Forecast Audit
One of Fathom's most loved forecasting report components, the Balance Sheet Layer Detail, allows you to view the forecasted Profit and Loss impacts on a Balance Sheet account over time. If you were to select your main bank account or cash account in this table, you would see all of the revenue and expense movements that impact the closing balance each month.
With this update, we've added the ability to aggregate the accounts that you are looking at, as well as the
forecast 'layers'.
Now instead of selecting a single Balance Sheet account to view, you can view the impacts on an entire Balance Sheet classification, heading or subheading. This helps you understand the cumulative impacts of forecasted revenue and expense on your Balance Sheet accounts.
You can also filter the table to look at a single Microforecast, a category, or the baseline with all Microforecasts included. This gives even more insight into how planned business initiatives will impact key account balances!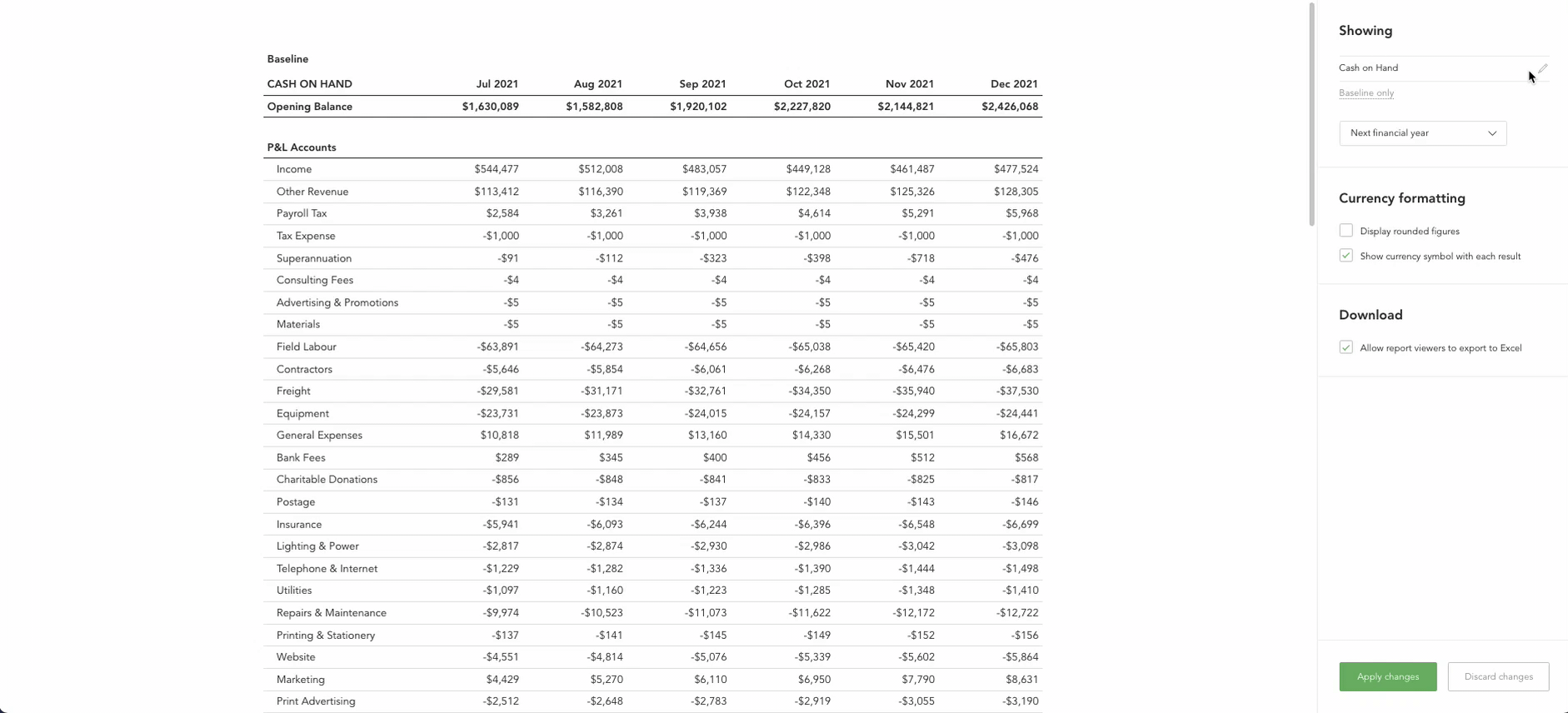 2 Years Prior Comparative
We know that comparative reporting is more important than ever. Clear comparatives help us take a look at how the business is performing against past results, and can provide clear directional insights.
That's why we've made it easy for you to compare current month, quarter or year results to the same period two years prior. Simply edit any of our standard financials or KPI tables to include the
'same period two years prior' column, alongside a variance in dollars or percentages to the current period.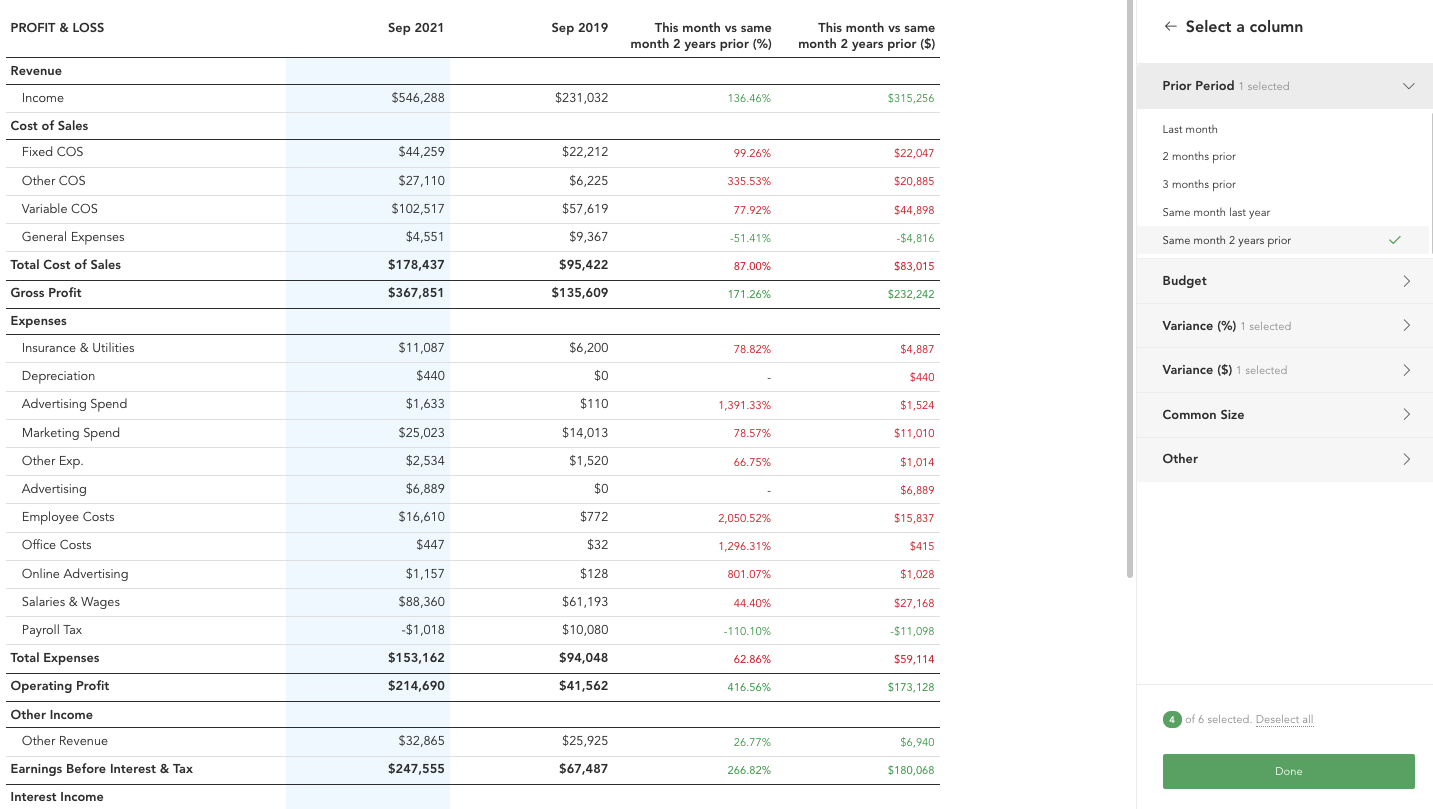 Text Placeholder Enhancements
Fathom's report templates allow you to save a custom report, and then use it month over month with all the data and placeholders updating seamlessly from your source accounting system. We wanted to improve the relevancy of text commentary in these templates, which is why we've expanded the functionality to allow you to use forecast data and period names as placeholders.
This allows you to leave a placeholder for month, quarter or year, and have that period name roll forward as the template does. This enhancement gives you peace of mind when it comes to the content of your report each month, allowing you to spend more time delivering insights and driving positive business outcomes... and less time typing numbers and periods into your reports.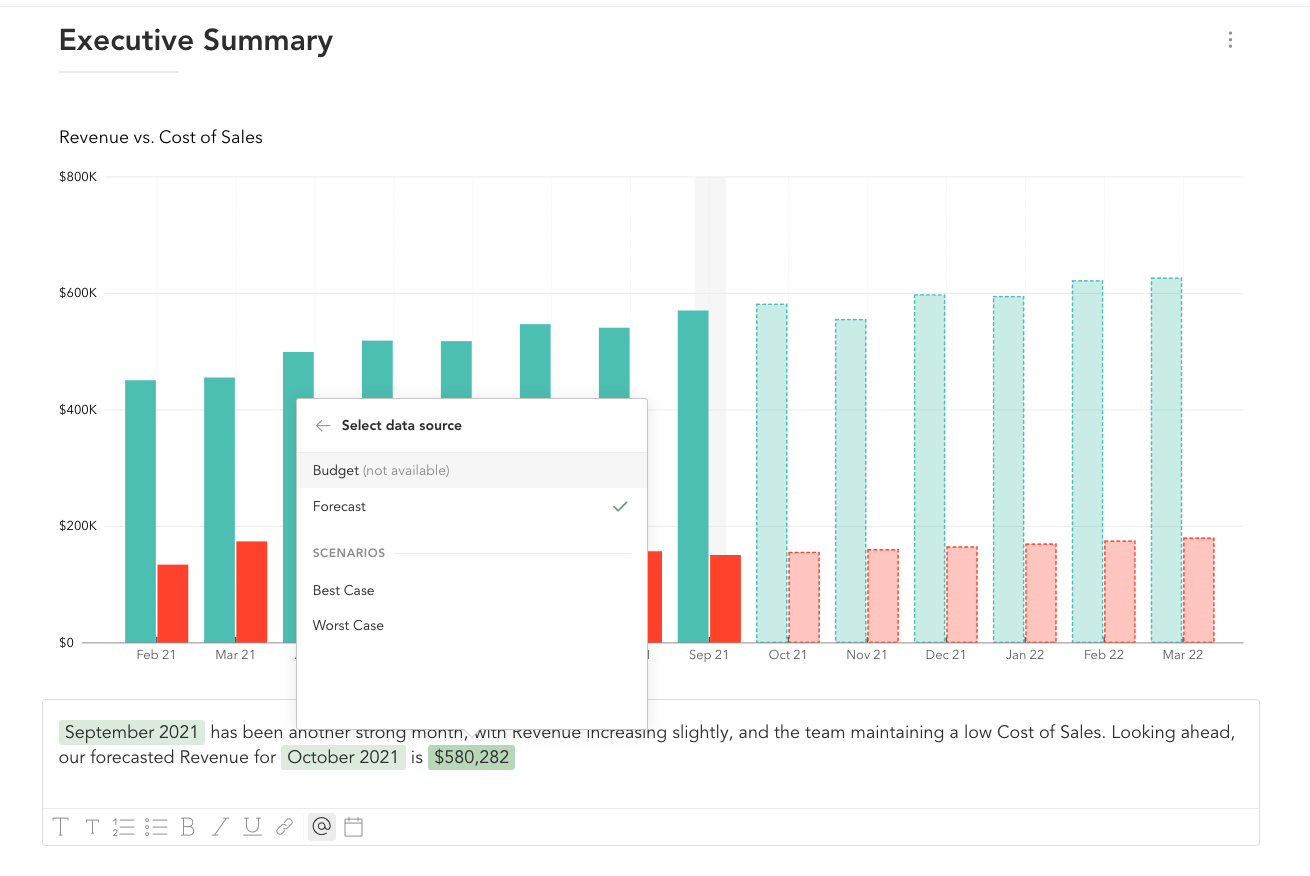 Learn more
---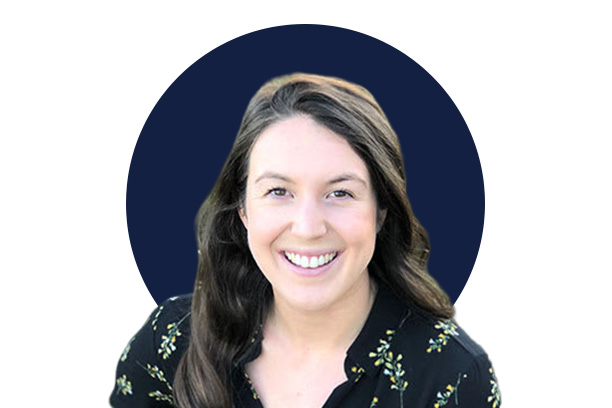 Written by Allanah Miller
Allanah is a Product Manager at Fathom, having previously worked closely with our customers in Account Management over the last few years. As a qualified CPA, Allanah brings vital accounting acumen to help us build the best possible product. Before joining the team at Fathom, Allanah studied at UCLA and worked with PwC for three years as a Senior Tax Associate.