As our recent education blog post shows, training and education aren't just for school and college anymore, accounting is now a world of lifelong learning. So we caught up with two Australian accountants to hear how they, their teams and their clients stay one step ahead in everything from tech skills to soft skills.
Meet the accountants
Nattika Munro is the Digital Advisory Manager, Advisory, at BDO Australia. Nattika's passion lies in providing clients with market relevant advisory and digital transformation advice. Darren van Zyl is the Director and Co-founder of Enterprise Elements, and has over 10 years experience as a specialist business advisor. Here's what they had to say.
What's the one skill you look for in junior members of your team?
Nattika Munro: Tenacity. I truly believe that tenacity is the most important skill you can develop to help you throughout your accounting career. Tenacity within staff shows their level of resilience, perseverance and self-control. Within our profession, you're provided with the opportunity to learn your role on the job. For those with tenacity, overcoming obstacles, dealing with difficult situations and working on the less attractive parts of your role, will drive that determination to succeed in not only your career outcomes but for your client's outcomes too. The best part is that tenacity can be both taught and learned.
Darran van Zyl: An ability to solve problems and ask the right questions.
Read: Upskill yourself, your team and your clients
How much time do you spend on training for yourself and your team?
Nattika: I have always loved the quote, "If you can't explain it simply, you don't understand it well enough". I am a HUGE believer in being a lifelong student and the constant struggle to upskill is about choosing what to do next. However, this comes down to the drive for educational attainment and it's innate. As for my team, they're provided firm-wide training but there is also an expectation that they will create their path for self-development too. This is part of the new world accountant where you're a trusted advisor.
Darren: We try to spend at least 2-3 hours of formal CPD per month as well as professional reading. We also value peer reviewing each other's work in order to ensure that we are sharing knowledge and input into client projects.
Do you have to spend time explaining financial fundamentals to clients?
Darren: We provide a training course that we call "The Fundamentals of Financial Management" for small business clients. This training provides them with an overview of the fundamental financial management techniques that must be applied to any small business. We have found that if clients at least have a conceptual understanding of how they need to manage their finance function, they have a far greater probability of success.
Nattika: Depending on the client, but in most cases yes. I think this heavily relates to accounting being another language and for the most part, it takes skill to learn another language. Financial literacy amongst clients, however, is changing, and there is an increase in clients wanting to understand their financials. I think the role of the advisor is really important here in answering this question – if your advisor understands the real why for clients, clients will start to want to understand too – and this includes understanding their financials to do so.
Explore: From webinars to whitepapers, here's the best of our learning resources
What do you wish you could tell your younger self when you started out in accounting?
Nattika: I wish I could tell my younger self that the accountant you thought you'd be in 2020, isn't the accountant you became. I would tell myself to become interested in data analytics, pursue that degree in IT because you'll later become interested in cloud technology (and you'll play catch up as a mature aged student!) and to not stress about your tax exam so much because you'll never become a tax accountant. I'd tell my younger self that emotional intelligence and digital intelligence will be important and that those soft skills will lead the profession into the future.
"I'd tell my younger self that emotional intelligence and digital intelligence will be important and that those soft skills will lead the profession into the future.
Darren: It is important that young accountants do three things. One: Look for an employer who is willing to be a good mentor professionally and technically. Two: If you find a good firm and mentor, commit to staying for at least two years. You need at least two years in any role to properly develop and learn the skills needed for that role. And three: Always seek to understand the 'why' behind what you are doing. You can be technically good but it's not effective unless you know why things are done a particular way.
Want more?
You can hear more from Darren and Nattika over on Advisable.
Watch: More from Darren
Watch: More from Nattika
---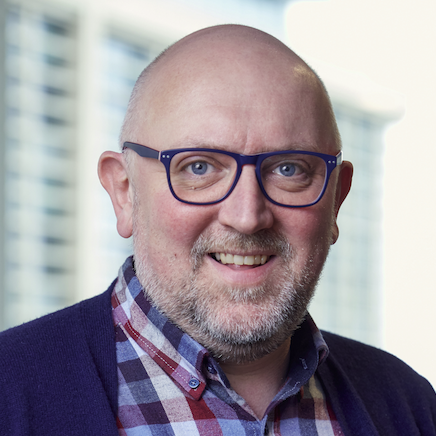 Written by Andrew Webb
Andrew is Fathom's Content Strategist based in the UK. He has a background in journalism and has worked for companies like the BBC and HuffPost, as well as start ups in education and technology. Andrew has also published 5 food books and makes a great pie.